Feature
Snowmobiles, BMXs and skiing: Why karting isn't the only starting point for F1 drivers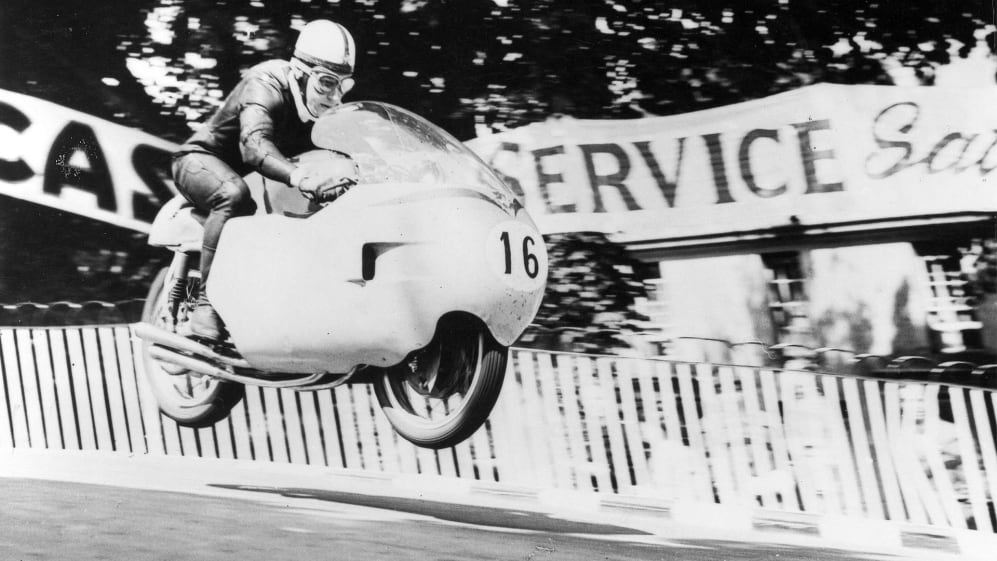 Ask any driver on the F1 grid today how they got into racing, and you'd probably get a funny look and an "Er, karting... duh" (or similar) in response. But it wasn't always that way. From competitive snowmobiling to BMX racing, here are some of the unlikely racing exploits drivers used as a springboard to F1 stardom.
Gilles Villeneuve – Snowmobile racing
Gilles Villeneuve's brave, virtuoso style in a Ferrari was founded on the beginnings of his motorsport career, when he became one of the world's top snowmobile oval racers.
Starting out in 1969, Villeneuve's wild'n'fast way of riding earned him the snowmobiling World Championship in 1974 at the age of 22, while the year before, he'd made enough money as a pro rider to buy his first Formula Ford and begin car racing in Canada... when the snows had melted!
"Every winter there would be three or four huge [crashes]," Gilles remembered later. "I know what being thrown on ice at 90 miles an hour means." That's why he was so fearless then…
READ MORE: Remembering Gilles Villeneuve's epic first F1 win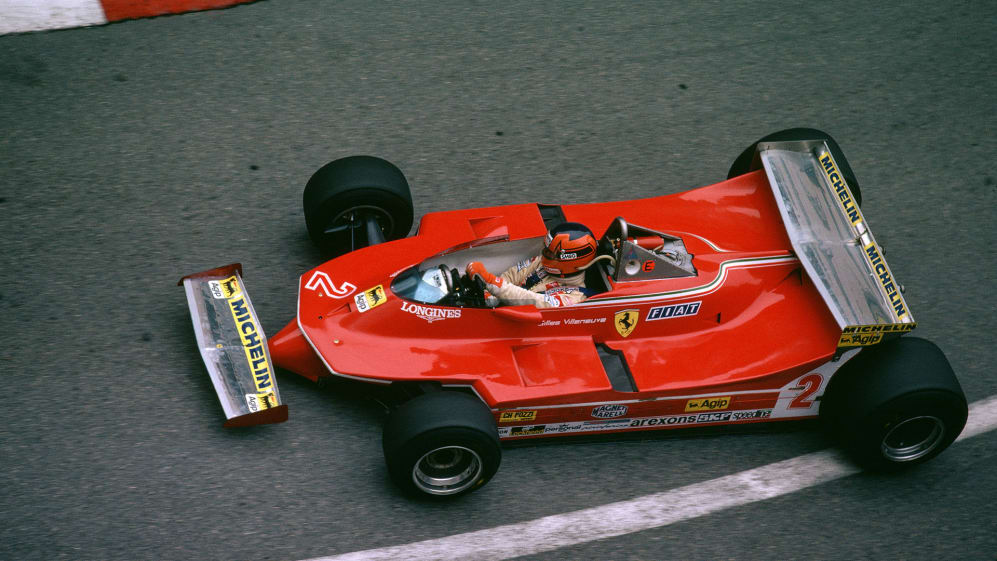 Jacques Villeneuve, Divina Galica – Skiing
Like his father, Jacques Villeneuve's first experience of competition was on snow. Unlike his father, all Jacques had to power him was gravity, with Gilles' boy growing up competing in downhill skiing events. "If you're a good skier, then there is a good chance you should be a good racing driver," Villeneuve wrote in his autobiography. "You have to choose the right lines, have good hand/eye coordination and a sense of balance."
Similarly, before reaching F1 in 1976, Divina Galica had already competed in four Winter Olympics, captaining the British Women's Olympic Ski Team twice, as well as setting the British women's downhill speed record at a terrifying 125mph. Eau Rouge must have been a cinch after that…
READ MORE: Trailblazers – Formula One racing's fastest females
Mark Blundell – Motocross
Mark Blundell's ability to hang onto a savage machine – YouTube his 1990 Le Mans qualifying lap to see what we mean – was learned on the UK's motocross tracks, with Blundell competing in the sport from 14 to 17 before switching over to cars.
"When I jumped from motocross into Formula Ford 1600, my lines in the wet were very different to most," Blundell told F1's official podcast Beyond The Grid earlier this year. "I was going into a corner and I'd right-angle it, shortcut, almost stop, start again… like a motocross bike. That's how I looked at a circuit. And I was used to having 36 competitors… so nothing fazed me about going into Turn 1 with a guy next to me at 120mph."
READ MORE: Mark Blundell on F1 in the 90s, friendship with Martin Brundle, filling Mansell's seat and more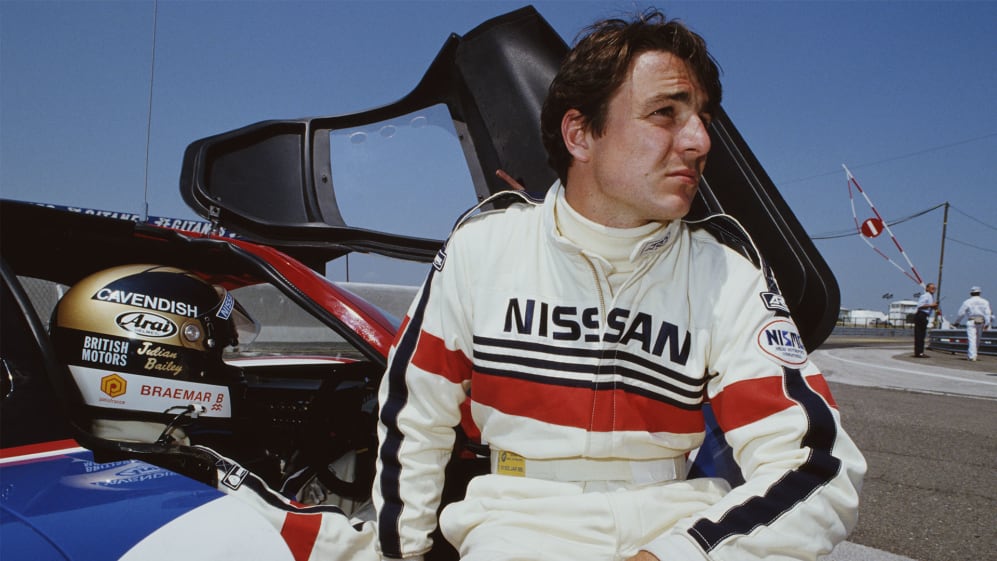 Juan Manuel Fangio – Rally raid
Five-time champion Juan Manuel Fangio was 38 when he made his Formula 1 debut. But he already had years of motorsport competition behind him – not on racetracks, but on savage trans-continental rallies in South America.
Driving beefed up Chevrolets and Fords, Fangio became a national hero in Argentina in the 1940s for his daring exploits, before deciding to focus his attention on circuit racing – possibly prompted by an accident during one stage of a gruelling 10,000km race from Buenos Aires to Caracas that killed his co-driver Daniel Urrutia.
READ MORE: Fangio's rallying drive at the 1957 German GP remembered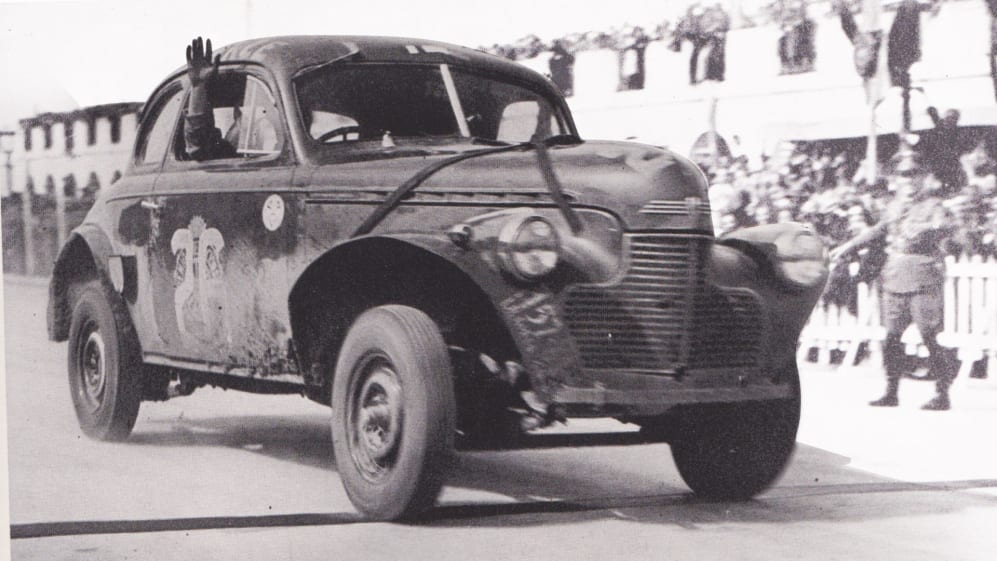 John Surtees, Mike Hailwood, Johnny Cecotto, Damon Hill – Motorcycle racing
"You must try cars, John," Mike Hawthorn had teased reigning 350cc and 500cc motorcycle champion John Surtees in 1958. "They stand up easier." Two years later, Surtees had not only taken Hawthorn's advice but made his Formula 1 debut at the 1960 Monaco Grand Prix, going on to become 1964 world champion with Ferrari – to add to his seven first class motorcycle titles.
Surtees had blazed a trail for a number of other motorcycle riders too, with Mike 'The Bike' Hailwood, Johnny Cecotto and Damon Hill all deciding to switch from two wheels to four and have a tilt at F1. 1996 champion Hill went even further than that, claiming that his experience as a motorcycle messenger in his youth – and particularly sliding his dispatch bike around London's oil-strewn Belgrave Square – put him in good stead for handling wayward F1 cars years later.
Martin Brundle – Grass track
Without the money to compete in go karting as a teenager, Martin Brundle was forced to learn racing a different way – by blasting a home-built Ford Anglia around muddy fields in rural England from the age of 12. Glamorous it wasn't, but grass track racing (as the sport is known) was still an excellent schooling, according to Brundle – especially when it came to facing the muscular tactics of drivers like Michael Schumacher in F1.
"When I had drivers trying to push me off the track, it was nothing for me," Brundle told Motor Sport Magazine's podcast in 2018. "Every time Schumi, when I was his team mate, or anyone would try and push me off the road, it was like, 'That's nothing mate, compared to having a Ford Zephyr 6 coming at you backwards… You can't frighten me.'"
LISTEN: Martin Brundle on racing Senna, his 'three big crashes' and more…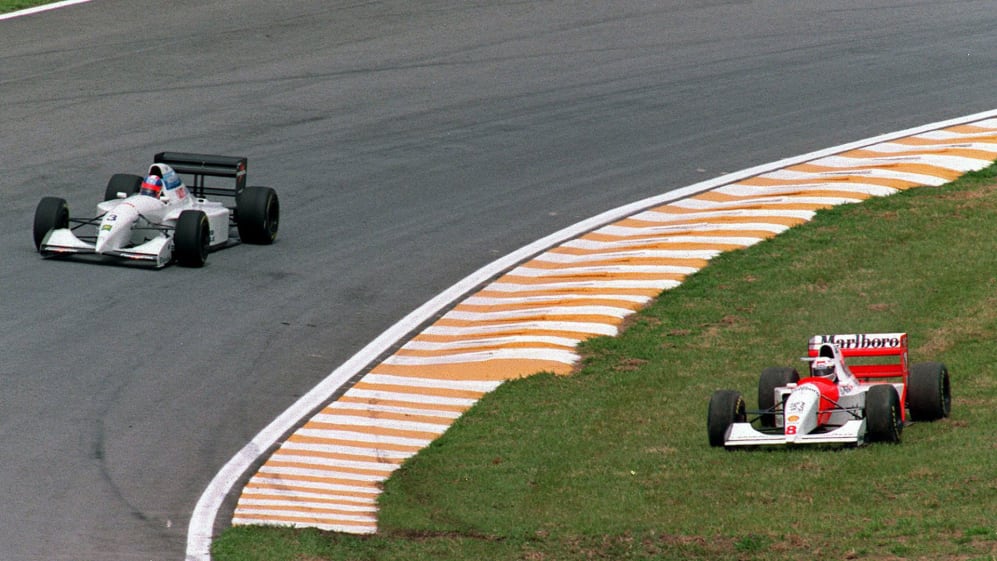 Jack Brabham, Mario Andretti – Oval dirt track racing
Similar to Brundle's exploits on grass, F1 world champions Sir Jack Brabham and Mario Andretti got their own motorsport starts on dirt, in Australia and the US respectively.
Former aircraft mechanic turned garage owner Jack Brabham was a champion 'midget' racer on the dirt ovals of New South Wales before switching over to tarmac and competing in his first Grand Prix in 1955. "The early days in the midgets sharpened up my reactions," Brabham would later recall. "I think it really helped for driving in the rain."
Dirt ovals, too, lit the fuse of Mario Andretti's storied racing career, with the Italian immigrant getting his first taste of competition at the local track in his adopted hometown of Nazareth, Pennsylvania, behind the wheel of a Hudson Hornet stock car built alongside his twin brother Aldo.
LISTEN: Mario Andretti on his journey from child refugee to F1 world champion
Alex Wurz – BMX
Alex Wurz may never have been a world champion in Formula 1 – but he was in BMX, winning the 1986 World Championship at the age of 12, having been inspired to get into the sport by watching the film ET.
And learning to handle top-level competition, deal with sponsors and, most of all, train as a first-class athlete was a great preparation for his F1 career, reckoned Wurz. "My fitness was one of the key parts in why I succeeded and got contracts," Wurz told Beyond The Grid in 2019, "and that was down to BMX, because I loved being fit, I loved the hard training aspect and I continued all the way until today to train very hard."
LISTEN: Alex Wurz on his F1 podiums, designing tracks, leading the GPDA and more