Leclerc calls P3 in constructors' 'reachable' for Ferrari in 2021 – but says 2022 car is team's priority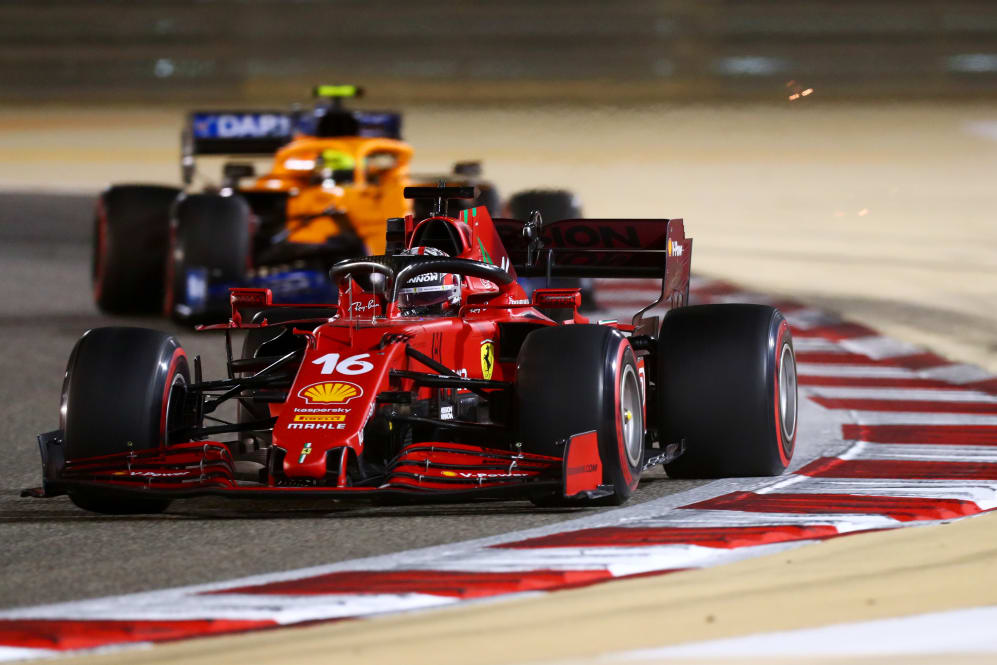 Ferrari may have finished sixth in the 2020 constructors' standings, but according to Charles Leclerc, after a better start to 2021 for the Scuderia, the team are targeting a three-place jump in the constructors' this year, as they look to snatch P3 from rivals McLaren.
Leclerc was the 'best of the rest' qualifier last time out at the Bahrain Grand Prix, putting his new SF21 an excellent fourth on the grid. But despite losing ground in the race to McLaren's Lando Norris – whose stronger race pace allowed him to finish P4 to Leclerc's P6 – Leclerc was still confident of Ferrari surpassing McLaren this season and getting back into the top three fight in the constructors' championship.
READ MORE: Rob Smedley on Massa's 'big mistake' that Sainz needs to avoid at Ferrari
"I think a realistic goal for this year will be to be just behind Red Bull and Mercedes," he said at the start of the Emilia Romagna Grand Prix weekend. "Realistically I think it's going to be very difficult to fight with them; we are too far behind for now, but we are in the fight with four, five other teams for the third place in the constructors'. So it's going to be a tight fight, but if we do everything perfect, I think it's reachable.
"[The new car] is a significant step forward," he added. "We've seen in Bahrain that we've had a better progression compared to the other teams from last year to this year.
"So this is positive, but on the other hand, we are still not fighting where we want to be fighting, so we are putting all of our efforts to try and come back to where we want to be, which is fighting for wins. But if you compare last year to this year, we've done a good job and we need to keep working like this."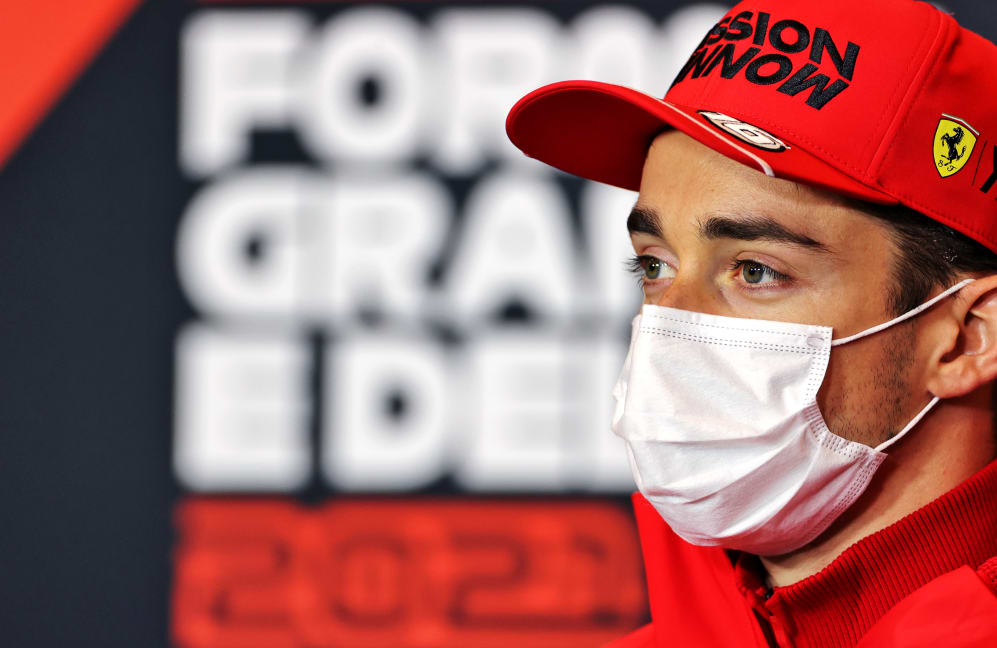 One thing Ferrari – and all their rivals on the grid – will have to balance this year is when to turn their attention to 2022 and the introduction of Formula 1's radical new aerodynamic regulations. And Leclerc was adamant that his team wouldn't compromise work on their 2022 car – and its new power unit – by getting caught up in the battle for third in the 2021 constructors'.
READ MORE: Ferrari hoping to become power unit 'benchmark' again with all-new 2022 engine, says Binotto
"I think the mentality is right," said Leclerc. "I don't think we are getting carried away by the fight there will be during the season... for the third place in the constructors'.
"I think everyone is well aware that there is much more to gain to prepare 2022 in the right way, because these new cars will last for a lot longer, for many years after 2022, so we need to be ready for that, and I think we are getting ready as we should for this transition, so I'm not worried about that."
Ferrari will look to close down the gap to third-placed McLaren in the constructors' standings at this weekend's Emilia Romagna Grand Prix – taking place at the Autodromo Enzo e Dino Ferrari, named for the Scuderia's founder and his son – with fourth-placed Ferrari currently six points adrift of their rivals.