Leclerc concedes Red Bull will be 'stronger' even if Ferrari are 'perfect' in Japan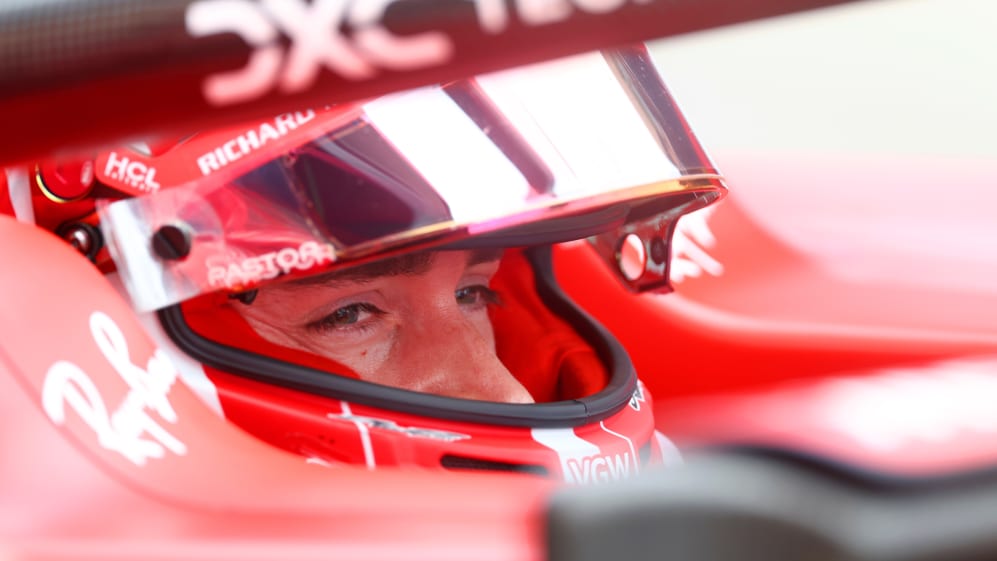 Charles Leclerc and Carlos Sainz were pleased with the performance of Ferrari's upgraded floor on the opening day of running in Japan. But both drivers were not convinced it will be enough to challenge Max Verstappen and Red Bull this weekend.
Leclerc had a strong day, finishing fourth in the opening practice, before going second fastest in FP2 – just over three-tenths off pace-setter Verstappen. And speaking at the end of the day's proceedings, he assessed the performance of the new floor.
READ MORE: Norris reveals MCL60 felt 'pretty all over the place' but says pace is there after first day of running in Japan
"It did what we expected it to do, which is it gave us a little bit of consistency, which was good to see," said Leclerc. "I don't think there was a lot of performance into it but let's wait and see. Obviously, we keep learning about this car.
"The last two and three races we learned a lot, and now it's about putting all of it together, which we did in Singapore, so we need to do that here too. Red Bull seem to be extremely quick this weekend, but I don't think we are too far off."
He later added: "We are understanding our car much better than we did before Zandvoort and that helps us to be on the good side of things… but again even if we do everything perfect this weekend, I expect Red Bull to be stronger unfortunately."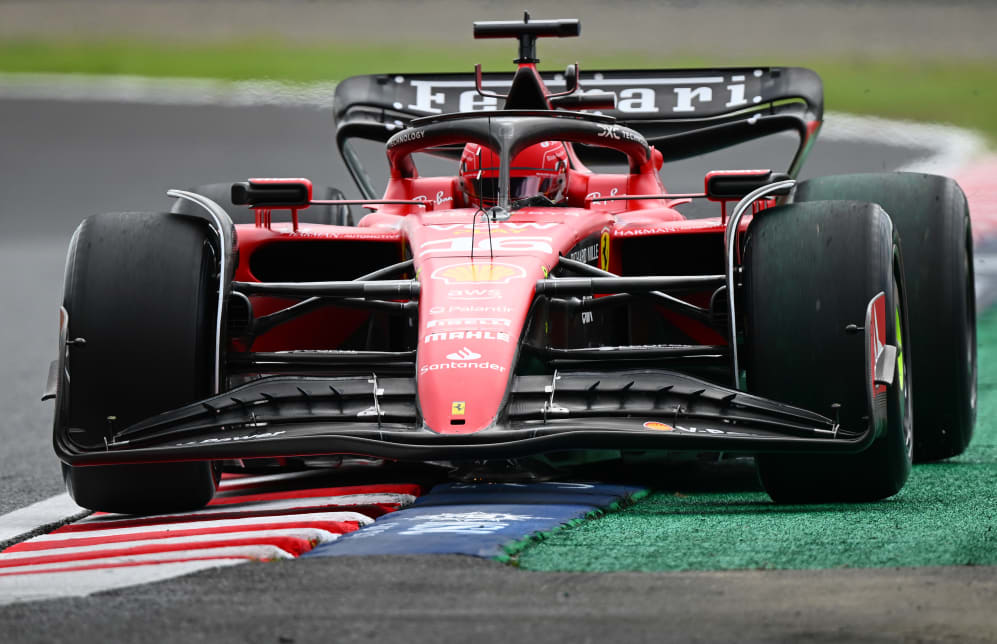 Asked how he felt with the car by the end of play on Friday, Leclerc replied: "Today was a little bit better. The last two or three races I struggled a little bit with the balance of the car.
"Today I changed a little bit my driving style, went with the car a bit in my direction too and it feels like the feeling is better. Obviously its only one day, so we need to keep pushing, and hopefully do another step forward tomorrow."
FP2: Verstappen leads Leclerc and Norris to stay on top during second practice at Suzuka
Sainz also ran Ferrari's new floor on Friday and gave his review of its performance after jumping out of the car. He said: "I just got it in FP2, Charles ran it in FP1, and it seemed to work.
"It's not a big step, it's nothing – really fine tuning the aerodynamics of the car. But we dedicated the whole Friday to try different mechanical settings in the car, try different set ups, just experimenting here and there and hopefully tomorrow we can put the whole package and make a step forward."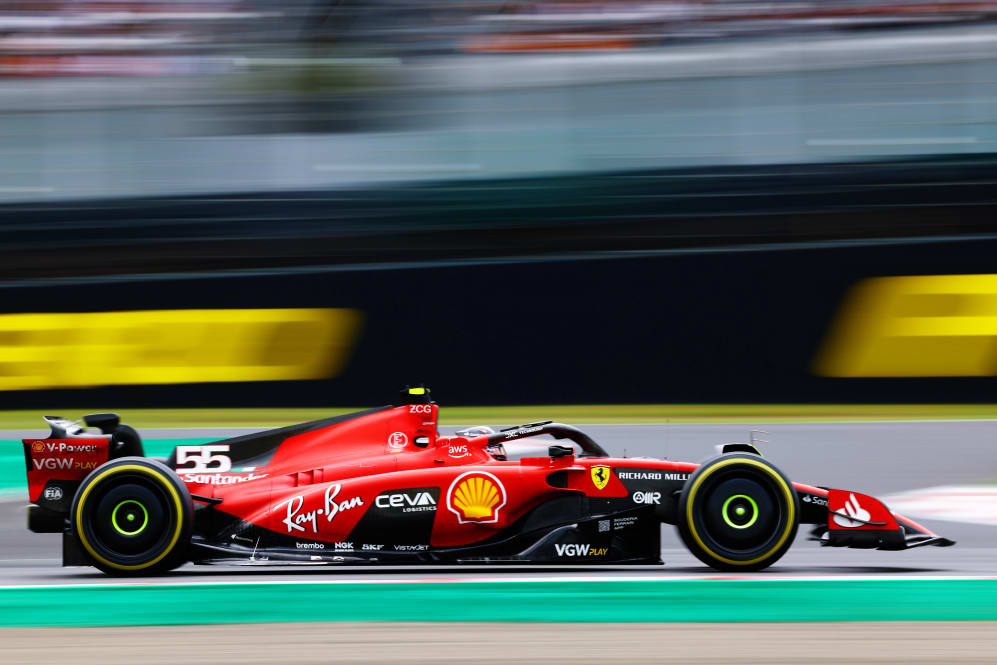 Sainz was second fastest behind Verstappen in FP1, before finishing over half a second off the Dutch driver's timesheet-topping lap in FP2. And last week's winner in Singapore concedes he may just be fighting for second this weekend.
"Yes, [he] definitely seems to be competitive, especially over one lap," said Sainz, when asked about Verstappen's pace. "We can be there or thereabouts behind Red Bull and Max; I think it will be a very tight fight with McLaren and Merc.
READ MORE: Verstappen confident Red Bull are back to their best after pace-setting Friday in Japan
"Yeah, [it is going to be a] very tight quali between us six for that second row and I think if we do a good job and nail everything tomorrow we can put ourselves in a good position."
Asked what he and his team need to do overnight, Sainz replied: "Just to put everything together with the setup, we've tried so many things that it was a bit difficult to get into a rhythm that session.
"We were changing a lot of things in the car, so we did it on purpose. Now hopefully tomorrow I just choose the car that I want to run this weekend, [and] put everything together that I want to do."