Leclerc confirms he's driven early version of Ferrari's 2022 car on simulator – and says it's 'very different'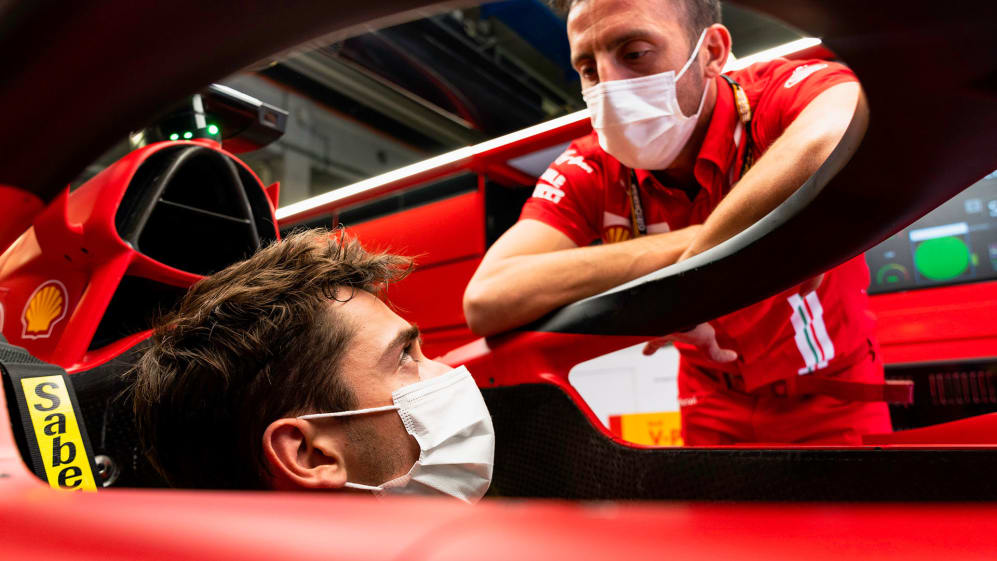 Arguably the biggest regulation change in F1 history is coming to the sport in 2022 – and Charles Leclerc confirmed that an early version of Ferrari's challenger for next season had felt "very different" when he'd tried it on the team's Maranello simulator.
Perhaps the two biggest changes to the 2022 regulations are the focus on using ground effect to create downforce and the switch to 18-inch tyres. And speaking ahead of the Austrian Grand Prix, Leclerc revealed his early impressions of the new car in the simulator.
READ MORE: Ferrari have stopped development on current car with focus now 'all on 2022', reveals Mekies
"Yes we did," said Leclerc, when asked to confirm whether Ferrari's drivers had tried a simulated version of the 2022 car. "But it's still very, very early days…
"It feels very different," he added. "Then I think it's a question mark for everyone whether we are developing well or not. As I was saying, it's such a different project, it's very, very early days, so nobody knows where we are positioning ourselves compared to the others. But we are working on it.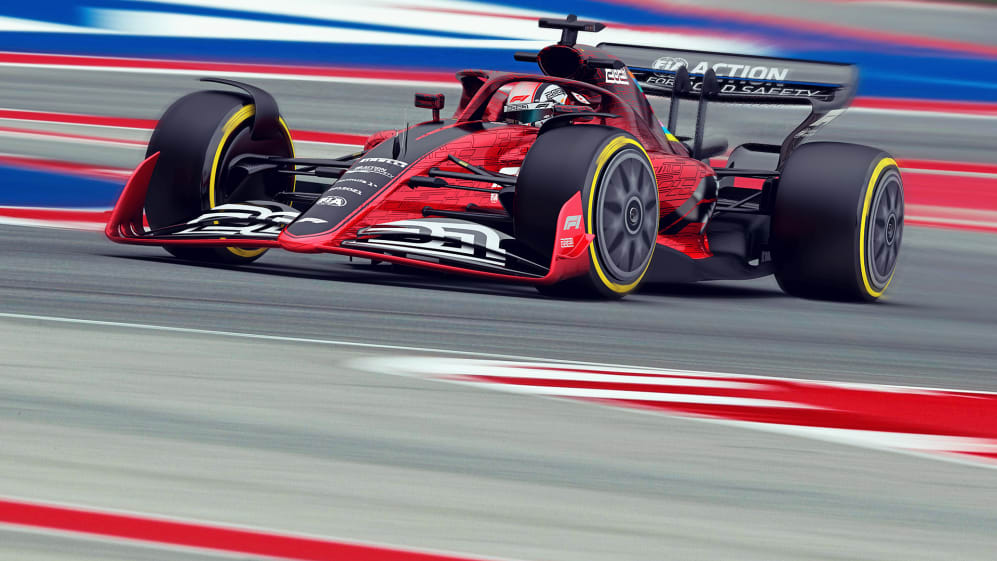 Asked specifically how he and Sainz were helping out on the 2022 project, Leclerc replied: "It is difficult because for now it's only numbers and predictions, but we can definitely give our feedback, especially in the simulator. [We're lucky] to have a very good simulator in Ferrari and we can try different things in that simulator and there, the driver input is very, very important.
READ MORE: Binotto says beating McLaren 'not our top objective', as he predicts more tough races for Ferrari
"Then on other things for now, it's very early days for us to actually say something. The only thing we can do is try to work in the best way possible with Carlos to try and explain what are the weaknesses of this year's car, try to understand why we have those weaknesses and try to not reproduce those mistakes for next year's car – even though the project is completely different.
"So I would say on the simulator, we've got quite a big input – and we can help a lot, and also with this year's feedback to try and help the team to work in the right direction and for them to know exactly what they need to go quick."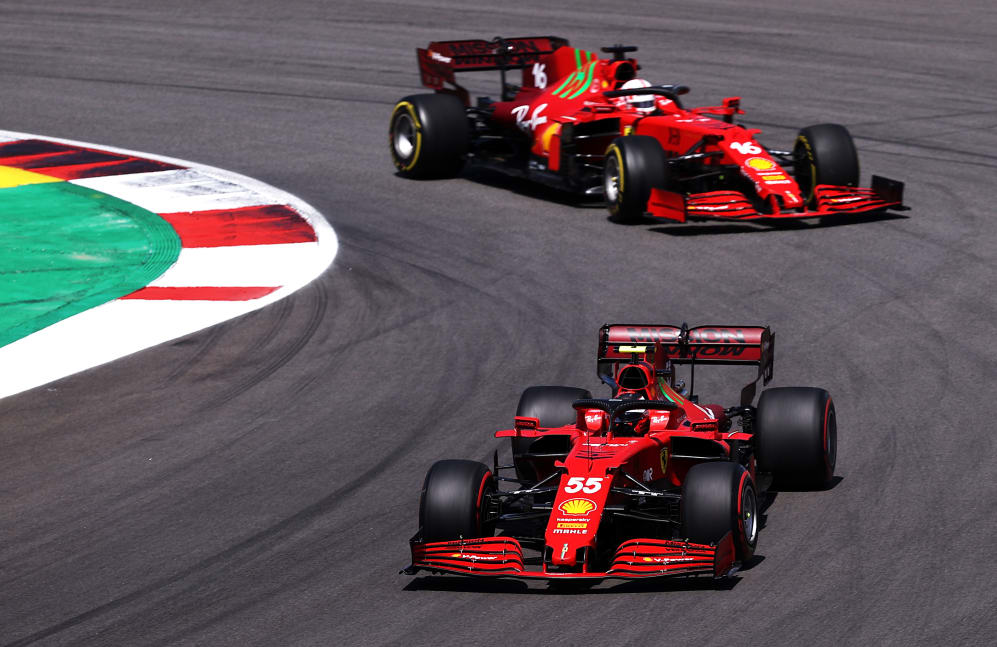 Leclerc and Sainz have other fish to fry currently, with the SF21 having shown poor race pace at the French Grand Prix two weekends ago – and nearly class-leading race pace at the Styrian Grand Prix one weekend ago, as Sainz and Leclerc finished P6 and P7, having been 11th and 18th after the first lap.
And Leclerc said his and Ferrari's focus now was getting to the bottom of exactly why their performance had improved so dramatically.
READ MORE: Sainz says Ferrari pace comparable to Red Bull as he fights from P12 to P6 in Styrian GP
"There's been a lot of work in between Paul Ricard and Austria," said Leclerc. "Of course I don't think we expected such a step, but it's also a result of the work of the team. But we shouldn't get carried away either. As big of a surprise as it was, in a bad way, in Paul Ricard, it's been a very, very good surprise also this Sunday. But we need to understand exactly how we managed to get that result on Sunday.
"We've got some things that we think are helping that performance last Sunday, but we don't understand the whole picture of it, so first to try and reproduce this type of performance consistently throughout the year, we'll have to understand why we managed to do that on Sunday."