Leclerc excited for Hungarian GP weekend as he praises 'positive signs' from Ferrari's Friday running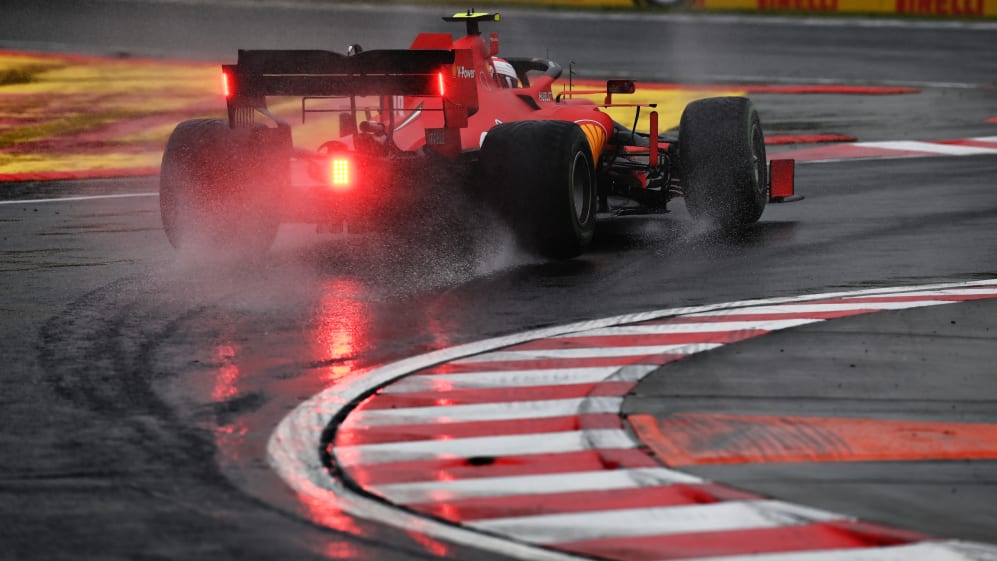 "Better than expected" is a good start to a weekend for a Ferrari team which has stuttered into the 2020 campaign. Charles Leclerc was in optimistic mood on Friday, ahead of the Hungarian Grand Prix, after experiencing positive signs in both wet and dry conditions.
READ MORE: Vettel heads Bottas in wet second Hungarian GP practice session
Ferrari suffered significant damage to their heavily updated cars in Sunday's Styrian Grand Prix, after Leclerc clattered into the back of Vettel, but they were able to bring that identical update, plus spares, to Hungary after a quick turnaround at their base at Maranello.
The opening practice session was bone dry, with Sebastian Vettel and Leclerc sixth and seventh respectively as they gathered further data on their relatively new package. When the rain fell for FP2, Vettel set the pace, giving the team hope they have made some progress in those conditions after struggling for performance in the wet in Austria.
READ MORE: Vettel 'knows how to win' says Szafnauer as Racing Point link lingers
"This morning it went better than what we expected to be honest," said Leclerc. "We didn't arrive here with lots of new pieces, actually it's pretty much the same car. But it looks like the car is better on this track, which is a good thing.
"This afternoon I struggled quite a bit on my side, we were trying different things and I wasn't very happy with the car and just struggling with the confidence in the wet, but yeah we've seen some positive signs this morning.
Asked why Ferrari might be performing better, Leclerc said: "Well obviously there are less straights - we were struggling quite a lot in Austria in the whole first sector, here it's less of a problem and we are quite quick around the corners. It doesn't make us challenge Mercedes yet but we are quicker and that's good to see.
"I'm really looking forward to tomorrow, hopefully we can convert these positive signs in free practice to a positive result in qualifying and the race, but it's quite a lot of work to do on my side and I'll try to be in a good place tomorrow."
READ MORE: Ferrari are ready to sign new F1 Concorde Agreement, says Binotto
Vettel and Leclerc did around double the number of laps than their rivals in wet conditions, and as a result used extra tyres, which they may need later in the weekend if the forecasted rain hits.
Hopefully we can convert these positive signs in free practice to a positive result in qualifying and the race
But Vettel said it is worth the pain to get more confidence in the car after a tough start to their campaign.
"Wes obviously used a bit more laps than others in the wet just to try and see after our weaknesses last week and understand a little bit further," said the German. "So there's still la lot of homework to do but overall it seemed like a better day.
"It's always give and take because you also obviously put laps on the tyres that you might need on the day after but I think we need laps at the moment and we need confidence with the car and when you do six or eight or nine laps it's not a lot but still it's worth it."
Ferrari came into the weekend fifth in the standings with just 19 points, making this their worst start to a campaign since 2009.