Feature
Thursday's Hot Topic: What next for Ferrari after worst start in 10 years?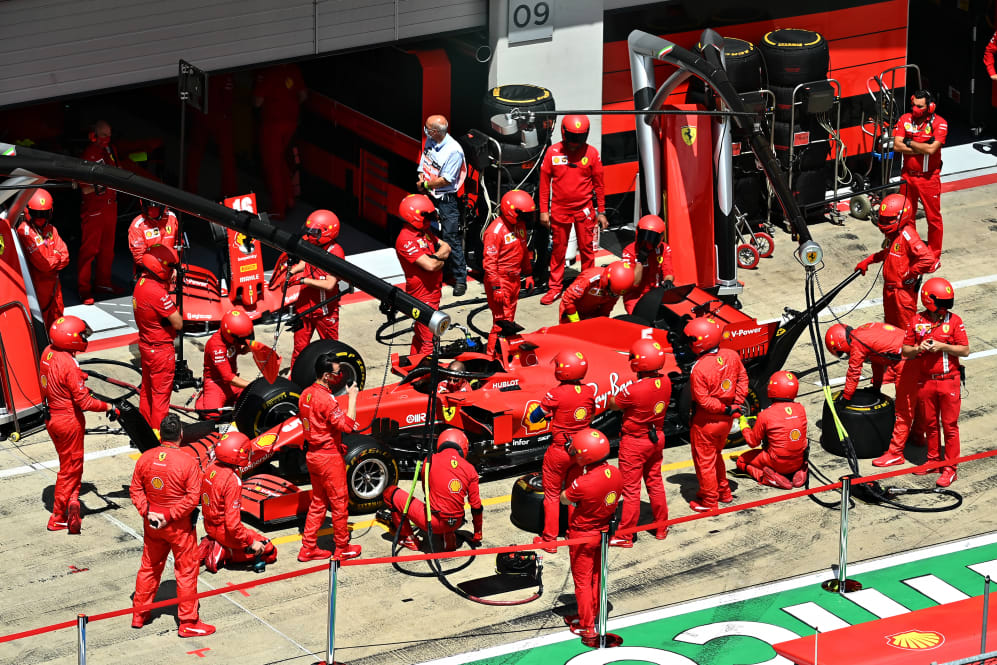 You have to go back to 2009 to find a start to a Formula 1 campaign as bad as this one for Ferrari. That year, they were pointless after the first three races. It's not so bad this time around, but 19 points and fifth in the constructors' championship from two races is not good enough for a team with such high aspirations.
Charles Leclerc's drive to second in the season-opener was impressive and was yet another sign that the Monegasque is a star of the future – however it also served to mask how Ferrari have fallen back from reigning world champions Mercedes in terms of outright pace.
READ MORE: Vettel and Leclerc say Styria crash 'behind them' as they focus on assessing Ferrari upgrades in Hungary
Ferrari had such high hopes for this year; it was supposed to yield a sustained threat for the championship. Instead, they looked lacklustre in testing and then revealed a significant change of direction was needed with the car's development.
That meant they started the year with a car that was exactly the same as the one that ran at pre-season testing, five months previously. It was a remarkable admission, but they were open and honest about their predicament and vowed to bring a large upgrade package to Hungary in a bid to rectify their error.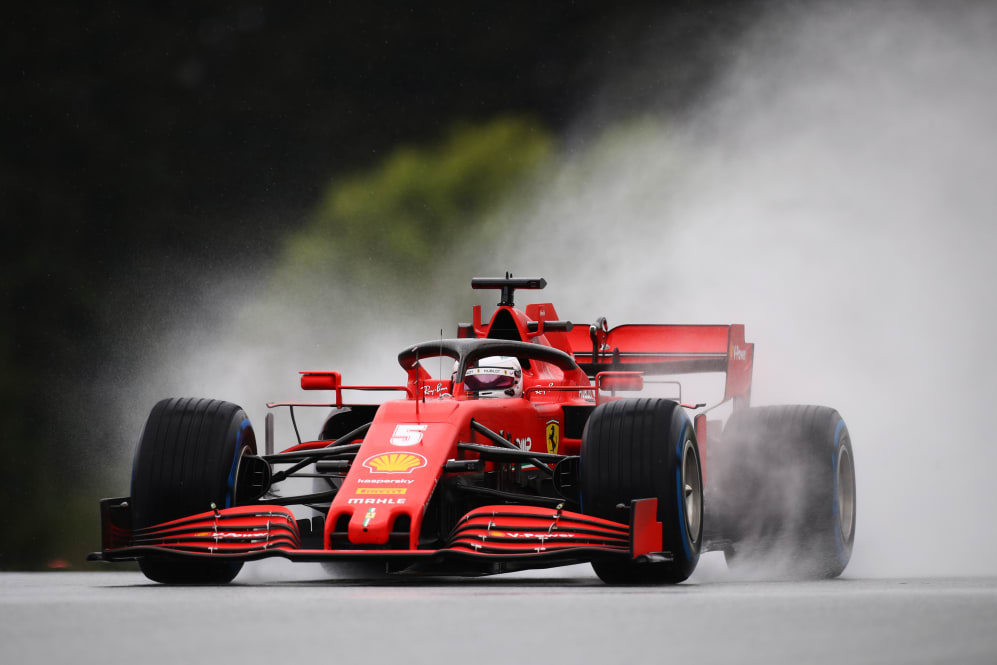 In fact, they went one better, bringing the new package to Austria – one race early – and that gave them the unique opportunity to do a back-to-back comparison by running on the same track in successive weekends. The early signs weren't great, with Leclerc failing to make Q3 and Sebastian Vettel only scraping in.
And then the race ended in disaster, when Leclerc clattered into the back of his team mate, forcing Vettel into retirement and himself following suit a lap later. After all the hard work at the factory, Ferrari were robbed of crucial race-specific data to analyse the upgrade.
READ MORE: 'We can't hide behind the collision' says Binotto after 'worst conclusion to a very bad weekend'
"Sunday would have helped us to understand better, also at the same track to see the pace one weekend and then the next weekend," said Vettel. "Then again, I think the team has a lot of experience. we know coming here what this track is about, the tyres and so on so we will see and get the final confirmation this week.
"We know that the parts have worked and we would have liked them to obviously be a gamechanger. It doesn't look at this stage like that, but then again we're yet to confirm them in real race conditions so I think it will be interesting and we're excited about seeing where the car will be tomorrow and then especially in the race."
Leclerc added: "Realistically, we're struggling with the performance at the moment, so I don't think you can consider us fighting for podiums at the moment, but we'll try to change that and we're trying to work as hard as possible to change this."
Impressively, the team have brought replacement parts – as well as spares – that make up that Austria 2 upgrade to Hungary. That's a great turnaround considering this is the third race of a triple-header. The drivers, who say they have put the collision behind them, must make it count in Hungary and have a smooth weekend.
READ MORE: F1 FANTASY: Tips for round three of the season in Hungary – plus who scored big last time out
Vettel is a glass-half-full kind of guy and is hopeful of stronger fortunes this weekend, with only a solitary point to show for the opening two races. "I'm optimistic," he said. "You can make the difference on this track. We did improve our car, we know it has more downforce than the previous one, it's obviously not perfect and not great yet in terms of fighting for top positions as Charles mentioned, but I think and I hope that this weekend is a bit better for us."
Carlos Sainz, who is due to join the team as Vettel's replacement last year, is not stressing out about Ferrari's poor form, pointing out that things can change very quickly in Formula 1.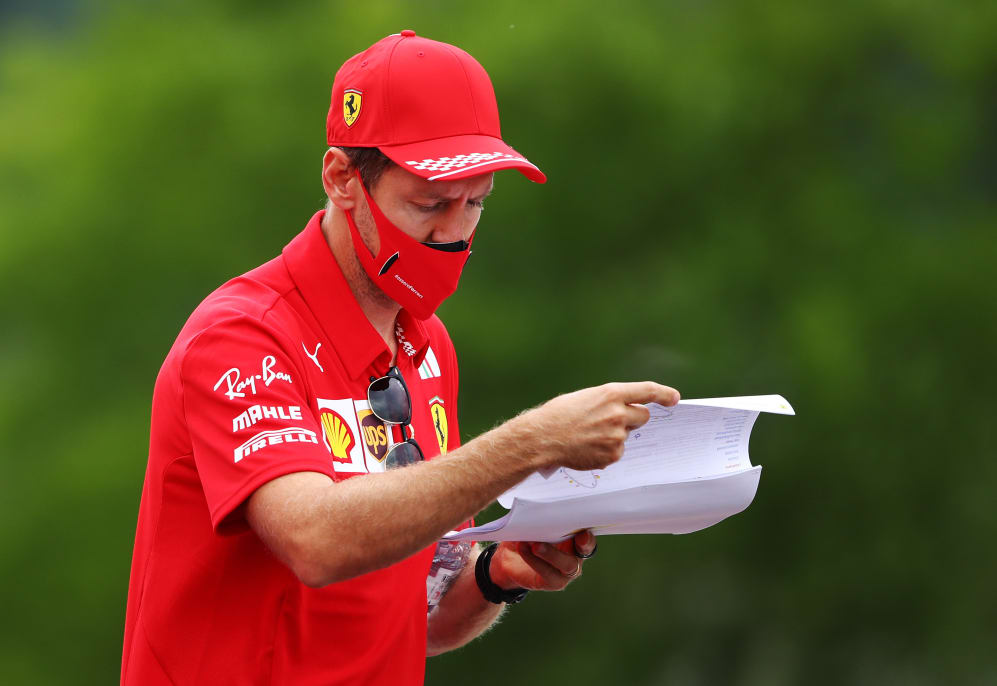 "It's too early, we have to be patient," said Sainz. "You can see how a car can change from one year to another, how much Ferrari can change from this year to last year. Good thing about F1 is it never stops. I'm not worried - in 365 days, everything could change."
Regarding their drivers, Ferrari need Vettel to get back on his game, after a disappointing opening race, when he tried to go for a gap that wasn't there as he fought McLaren's Carlos Sainz.
READ MORE: TRENDING TOPICS: Vettel's future and 5 more talking points ahead of the Hungarian GP
And while Leclerc's performance in Austria 1 offered some welcome respite, Austria 2 served as a reminder that Monegasque still has some maturing to do. It's understandable of course, he's only 22. But it's easy to forget given he was so strong last year, his first with Ferrari, with seven pole positions and two wins that it was only his second full season in F1.
His collision with team mate Vettel was a stark reminder that he still has a lot to learn, and has parallels with Max Verstappen. The Dutchman made several errors early in his Red Bull career, most notably in final practice for the 2018 Monaco Grand Prix which ruled him out of contention for a win he was favourite for, but experience has refined his racing technique as he competes in his sixth full season.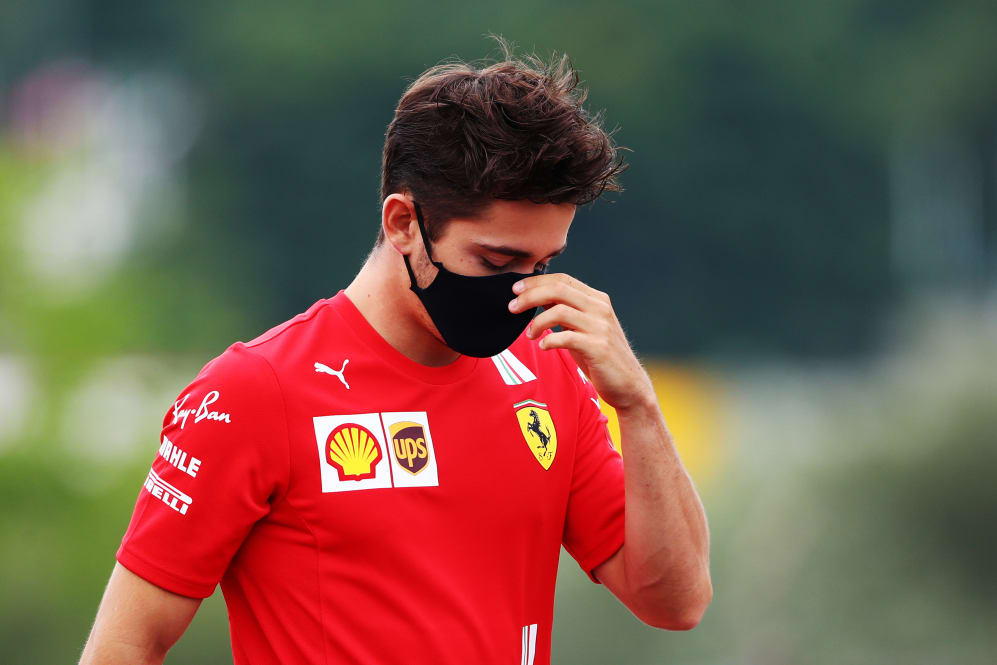 Leclerc made errors in Baku and Monaco last year, plus he collided with Vettel in Brazil before doing the same in Austria this year, while interspersing those mistakes with champion-like performances. What is encouraging is that, like Verstappen, he is dealing with his rapid rise well. His approach is to admit his errors, and crucially, there is plenty of evidence that he is learning from his mistakes.
There are almost certainly more errors to come, but as was evidenced in the opening race in Austria, there are also plenty of flashes of brilliance – and Ferrari will be hoping there is a greater percentage of that as the season evolves, as they look to dig themselves out of a bit of a hole.