Vettel 'knows how to win' says Szafnauer as Racing Point link lingers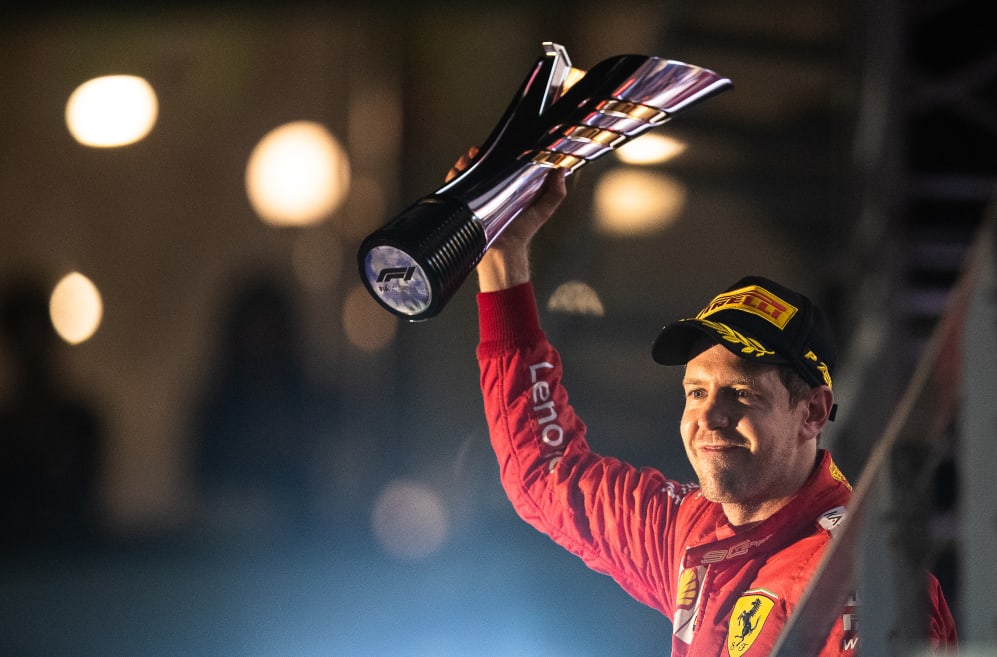 Otmar Szafnauer played a good game in Friday's Hungarian Grand Prix press conference as he swotted away questions linking Sebastian Vettel with a move to Racing Point next year…
On Thursday, Vettel admitted he's had "loose talks" with the Silverstone-based team about a drive for next year, having been ousted by Ferrari with McLaren's Carlos Sainz coming in to replace him.
READ MORE: Vettel confirms Racing Point talks but says future 'is still open'
Szafnauer chose not to address those talks directly but did respond to a question regarding the qualities the four-time world champion would bring to a team such as his.
"He definitely knows how to win," said Szafnauer. "He's very competitive. I know him as a friend, he's a lovely guy. I've known him for a long time, he's straightforward, honest and can be very fast – he's a four-time world champion."
Throughout, Szafnauer did not deviate from his line that Sergio Perez and Lance Stroll both had contracts for next year.
READ MORE: Sebastian Vettel to Racing Point - what's rumour and what's reality?
"They are both contracted and we are happy with the drivers we have," he said. "It is the silly season already, which I can't fathom as we have only done two races, and we are already talking about driver changes. But we are happy with the two we have and they are contracted."
When asked specifically about Perez, whose seat is at risk should Vettel join, Szafnauer said: "Like I said, he's contracted. Checo's focus is to do the best he can this year with our car. I think he's had two great races. Checo has to focus on the task at hand, which is qualifying the best we can and putting good races in."
READ MORE: Perez reveals he's had an approach from a rival team amid Vettel to Racing Point rumours
But when quizzed about whether Stroll and Perez would definitely be in the car for 2021, given they have contracts, he did not rule out that one could leave.
"It's tough to predict the future," he said. "What they need to do is do the best they can. They are contracted. Watch this space, we'll see where we go. But our intention is never to not honour our contracts."
Could this rumble on? Well there's a very good chance it will as Szafnauer says "there's no timeline" on the team making a call. The reality, though, is that much will depend on whether or not Vettel decides he wants to join. Then Racing Point will have some decisions to make.