Leclerc hoping to spring a surprise in Dutch Grand Prix qualifying after Ferrari top FP2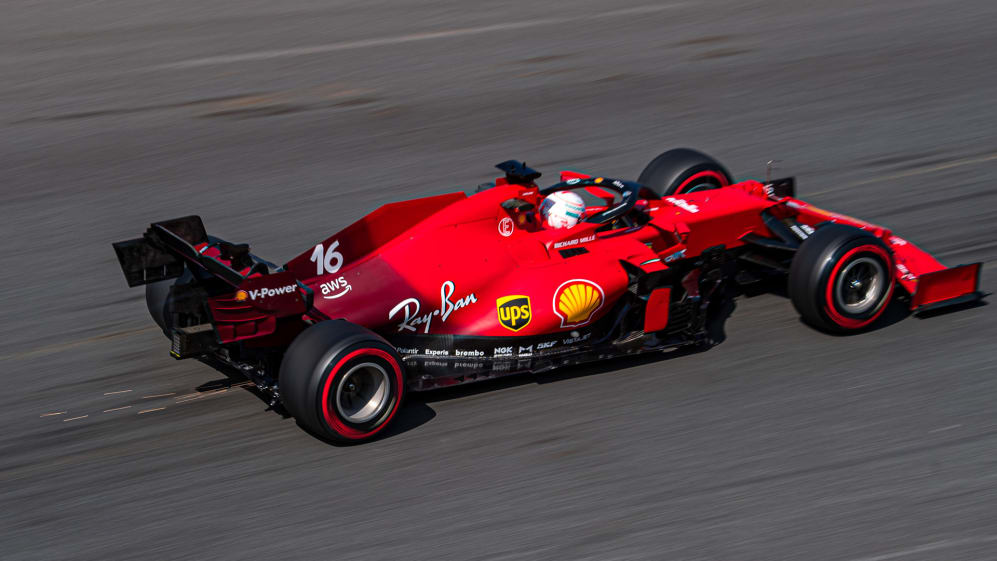 After finishing third fastest in first practice and fastest of all in FP2, with team mate Carlos Sainz just behind in both sessions, Charles Leclerc said he hopes Ferrari can take the fight to the top teams in qualifying at Zandvoort.
Leclerc topped FP2 for the Dutch Grand Prix amid a brace of red flags, and – after he produced shock pole positions in Monaco and Azerbaijan this season – it was perhaps inevitable that he would be asked if he would be able to fight for a third pole of the season on Saturday.
READ MORE: Ocon says he found 'close to a perfect balance' after going P3 in second practice at Zandvoort
"I really hope so," he said. "It's a track where risk rewards you, so in qualifying everything is possible. We'll give our best, with Carlos we are pushing each other after every session, so hopefully we can benefit from that in quali.
"It feels amazing," he added after turning his first laps of the redeveloped Zandvoort circuit. "I mean, those [banked corners] are just incredible to drive with the Formula 1 cars and the grip we have now is just crazy and we are quick for a first day. For now, all good but we need to keep working because I'm pretty sure the others have some more pace to come for tomorrow."
Although Carlos Sainz, fourth in FP1 and second in FP2, agreed that the Scuderia's pace was solid, he warned fans not to expect a repeat of Monaco qualifying where Leclerc took pole and the Spaniard took fourth on the grid before taking a podium on Sunday.
READ MORE: Limited Friday running 'puts us on the back foot' admits Hamilton after early FP2 failure at Zandvoort
He said: "We're going to try [for pole], definitely, but I wouldn't expect a Monaco here. We've seen in the long runs that the Merc and the Red Bull are quicker but we want to be right behind them if we can, especially because we feel a bit closer than in previous weekends and we want to maximise every opportunity that they give us, if they do a mistake…"
Sainz also warned that Ferrari's short-run pace may prove competitive but admitted that other drivers including Max Verstappen didn't have the chance to put in a representative flying lap in FP2 thanks to a mid-session red flag.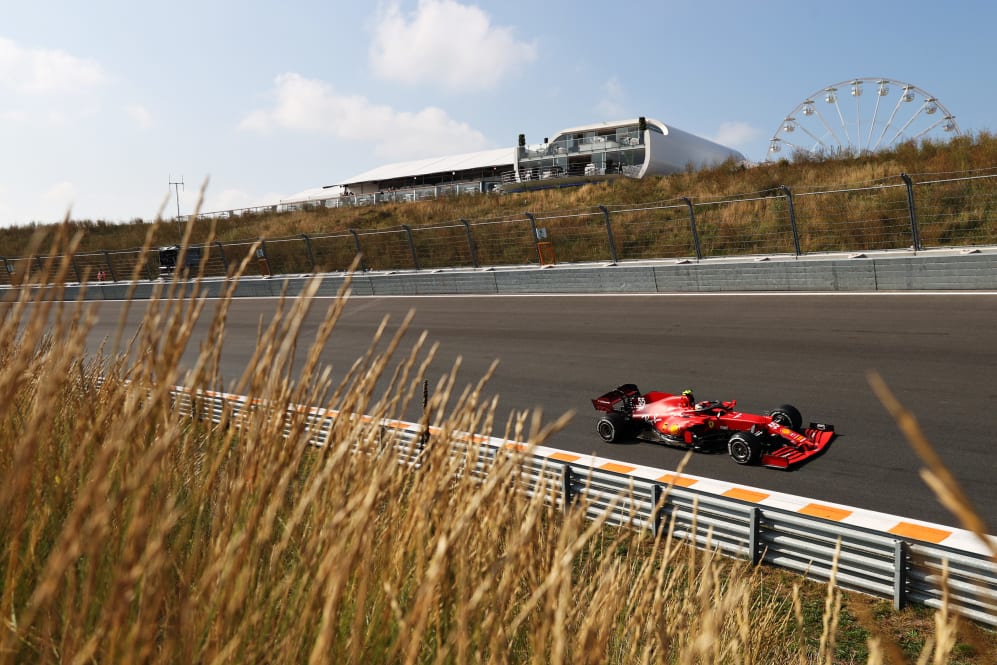 "I mean, we look to be on pace, definitely better than Spa," he continued. "I think the Mercedes and the Red Bull are still quicker, especially when you look at the long runs – you could clearly see that that red flag there in the middle didn't allow them to put the lap on the softs and maybe made us look quicker.
READ MORE: Limited Friday running 'puts us on the back foot' admits Hamilton after early FP2 failure at Zandvoort
"Lando is also very quick in the McLaren, so I expect to have a good fight with the McLaren again and then unfortunately… Mercedes and Red Bull are still ahead, but maybe in this circuit we're a bit closer to them than what we have been recently," he conceded.
Ferrari arrived at Zandvoort three-and-a-half points behind McLaren in the constructors' championship after a half-points Belgian Grand Prix, with the battle for P3 almost neck-and-neck.