Leclerc hoping to use F1 Sprint to Ferrari's advantage as fans return to Monza this weekend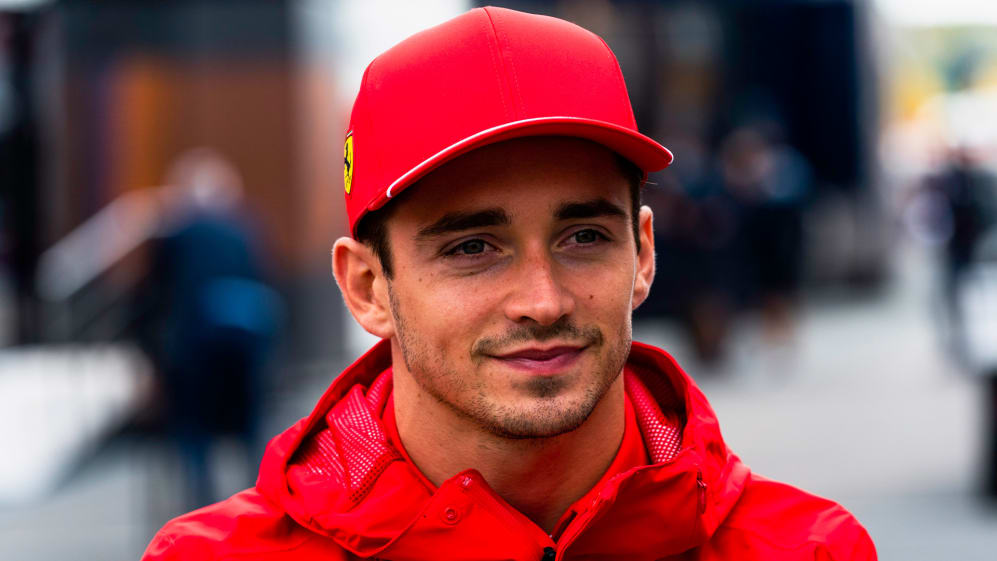 Charles Leclerc took an emotional victory at Monza in 2019, and though the Ferrari star is not expecting a repeat at this weekend's Italian Grand Prix, he is hoping the return of the Sprint format can help the Scuderia get a good result in front of their adoring home fans.
Leclerc's 2019 win – just the second of his career – in front of a huge crowd triggered spectacular scenes on the Temple of Speed's podium as the tifosi hailed their new hero. And this weekend the fans will be back – albeit in limited numbers – as is F1's new Sprint format, which debuted at the British Grand Prix earlier this season, and it's there that Leclerc is hoping to make some gains.
F1 POWER RANKINGS: Who's top of the leader board after the carnival-like Dutch GP weekend?
"It is always very very special to be racing in Monza for Ferrari in general, but also for me, I will forever remember two years ago; it was absolutely crazy," began the Monegasque racer.
"But I think this year will be a bit more difficult. Of course, we did some progress since last year so it should be a better race in comparison to last year.
"On paper it is a difficult track for us, but it is also a weekend where we have the Sprint Qualifying… so a different format. So hopefully we can take advantage of that and have a good weekend anyway. But on paper let's say it's going to be difficult," he maintained.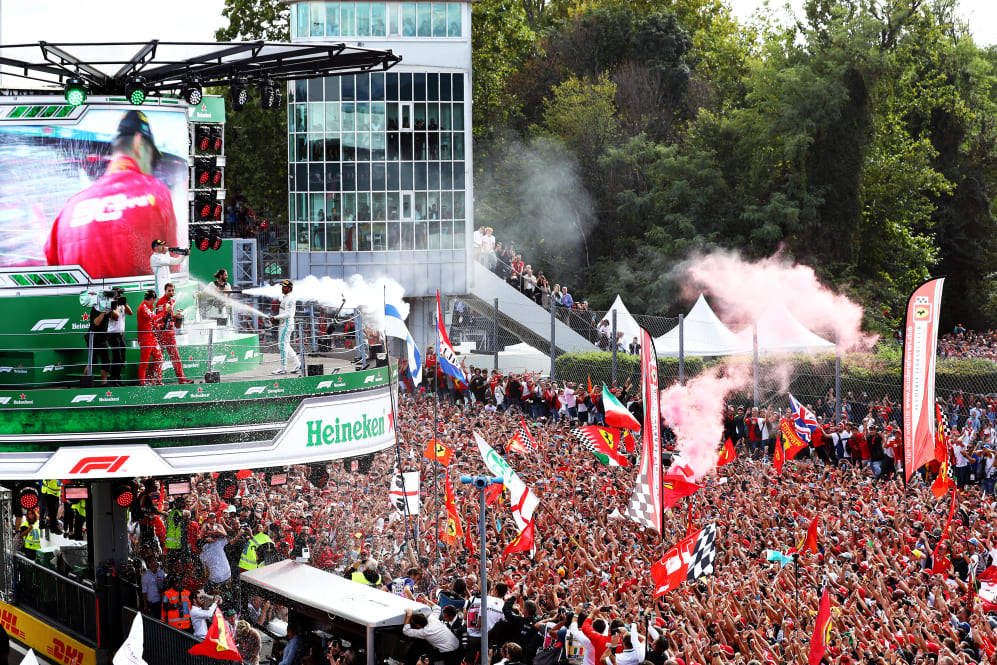 Leclerc is fresh off a P5 finish at Zandvoort that was backed up by Carlos Sainz in seventh, and it meant Ferrari are now 11.5 points ahead of midfield rivals McLaren in the chase for third in the championship. Having performed in front of a massive crowd of orange-clad fans in the Netherlands, Leclerc said last week that he's raring to go in front of Ferrari's crowd at Monza.
"I'm pretty happy with our overall performance of this weekend. Finishing with both cars in the points is a good result. The atmosphere was amazing, and it was really great to see so many people cheering in the grandstands. I can't wait to see the same, just in red, in Monza next week," he said.
PODCAST: Listen to the extraordinary story of America's first F1 champion Phil Hill, 60 years on from his title triumph
Team Principal Mattia Binotto added: "After a great show from the Dutch fans [last] weekend, we can't wait to be racing in front of our own tifosi and we hope we can give them something to smile about."
This Italian Grand Prix will be, as always, a special one for the Scuderia with Italian Olympics medal winners in attendance alongside Euro 2020-winning manager Roberto Mancini and thousands of fans as Monza operates at 50% capacity.