Leclerc left ruing 'wrong' strategy prediction after slipping from first to sixth in United States GP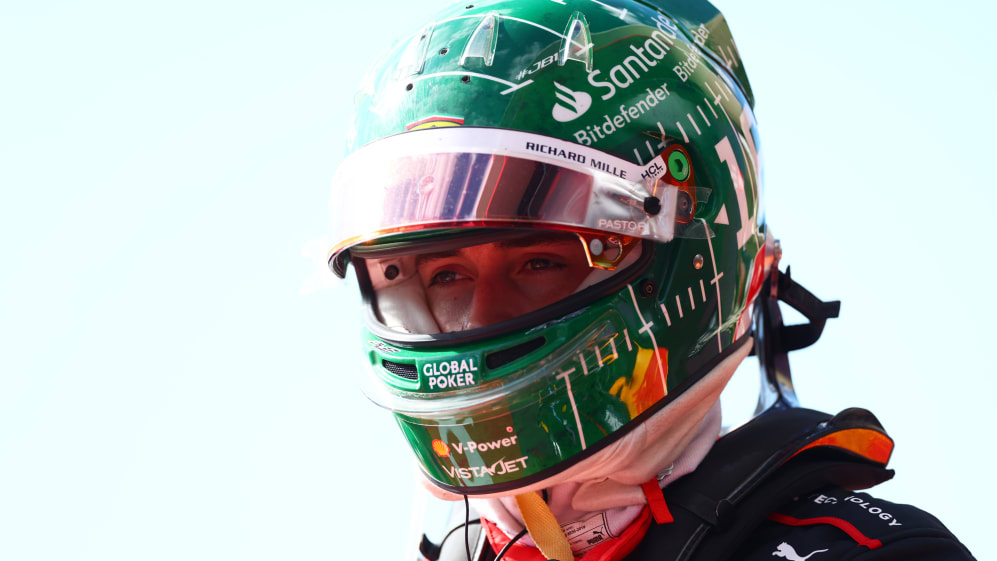 Charles Leclerc says that he and Ferrari need to understand why their predictions for his strategy in the United States Grand Prix were "wrong" after he slipped backwards from pole position to P6.
The Monegasque had previously voiced his hopes that he could potentially challenge for victory in Sunday's race following his third place finish in Saturday's Sprint. However, the event got off to a difficult start for Leclerc, with Lando Norris overtaking him into Turn 1 on the opening lap.
READ MORE: Verstappen holds off charging Hamilton to claim 50th F1 victory at the United States GP
From there the Scuderia man continued to fall into the clutches of others as the laps progressed, which included him giving way to team mate Carlos Sainz in the final stages. Leclerc eventually finished just three tenths of a second ahead of seventh-placed George Russell.
When asked how challenging the race had been in terms of his pace, Leclerc explained: "Well, to be honest, more than [it being] tough it was just the wrong strategy – one-stop was definitely not the right thing to do.
"For some reason our numbers were making them much closer and it wasn't, so it's a bit of a shame."
The pole-sitter admitted to be being surprised that the team's numbers were "different" to how things transpired, adding: "We need to understand what went wrong there."
In terms of whether such a discrepancy in the data correlation had happened before during the 2023 season, Leclerc said: "I don't know, I still need to look [at] the numbers.
HIGHLIGHTS: Relive the action from the United States GP as Verstappen clinches win ahead of Hamilton
"Today looked pretty bad because obviously starting first [and] finishing sixth. Carlos and myself are good references. Carlos finished I think 10 seconds in front, so it's a significant difference and much more than what we expected, so we will try and look into that."
As for Sainz, the Spaniard was satisfied with his race after holding on to his original starting position of fourth, five seconds behind his friend and former team mate Norris.
"[I'm] quite proud, honestly, quite happy," Sainz said of his afternoon's work at the Circuit of The Americas.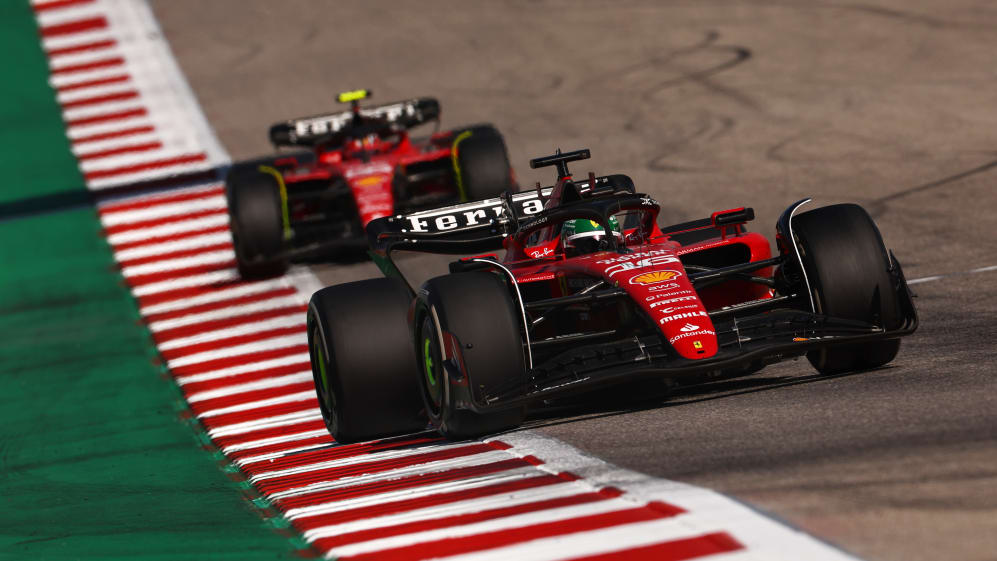 "We did a solid race, I had good tyre management and a good start. I think we maximised what we could do today. At one point at the end I thought catching Lando was possible, which if you would have told me yesterday I would have said that's impossible, so we must have done a pretty good job, pretty good stints, and quite happy with that."
When quizzed on whether he feels that he has made genuine progress with his race pace, the two-time race winner sounded positive but also acknowledged the struggles he has faced with setting up his car during Sprint weekends.
DRIVER OF THE DAY: Norris gets your vote for superb podium result in Texas
"Yes, unfortunately my quali pace hasn't been great but I also think it's due to this Sprint format – I cannot set up the car as well as I like," he admitted.
"Even today in the race, even if I wasn't one hundred percent confident and comfortable with the ride and that stuff, I always manage to extract a bit more in the race than in quali which is something that I need to look out for for the future, as qualifying is still very important.
"Now we just need to keep making progress and hopefully [for] the last four races we can have a solid last four."
Following the conclusion of the race, Leclerc – alongside Lewis Hamilton – was disqualified from the race after the stewards found his car did not comply with the technical rules regarding the plank.