Leclerc open to fan-less races if it helps get F1 season started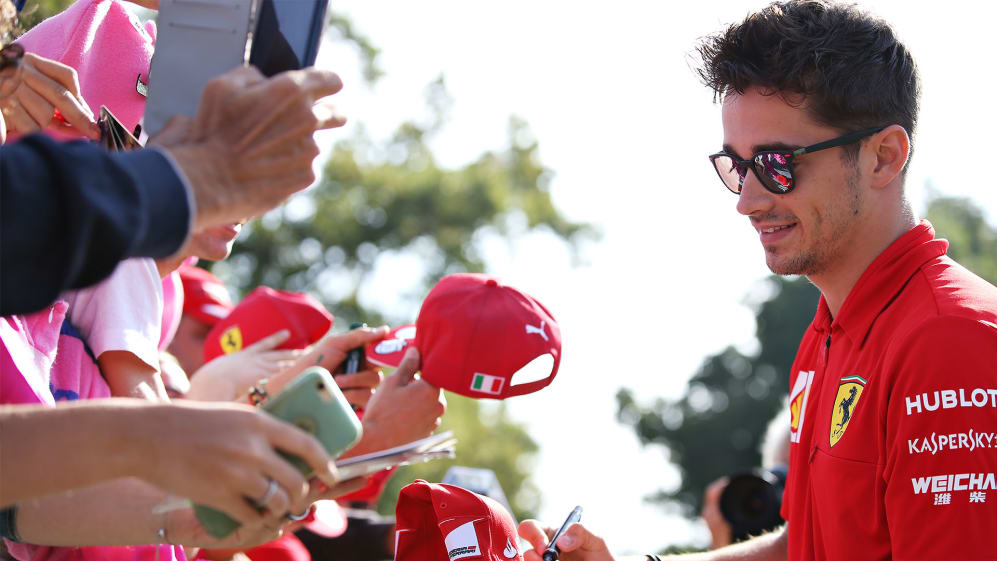 Charles Leclerc has opened up about the possibility of the 2020 season beginning behind closed doors, with Formula 1 motorsports boss Ross Brawn having mooted the idea of running Grands Prix without fans until their safety could be guaranteed.
Speaking on BBC Radio from his Monaco apartment – where he revealed he was busy "training on the simulator [and] training very hard physically... to try to be as ready as possible for whenever the season will restart" – Leclerc said he understood that the safety of fans was paramount. But, comparing the situation to his win at Monza last season, he conceded that it would nonetheless feel strange to be racing with empty grandstands.
READ MORE: Brawn – 2020 F1 season likely to start in Europe, could be behind closed doors
"It will be very, very different," said Leclerc. "I think in a situation like this, the safety and the health of everyone is coming first, so whatever we can do to start the season as early as possible but in a safe way, I think it will be better, even if the spectators are not here. But as a driver obviously you feel the support.
"Last year in Monza, going there, being in Italy, driving for Ferrari, we could definitely feel the support and I think it has helped us to win the race there, and it was a very special weekend. I think for any driver, seeing in the grandstand the fans supporting you feels special, but unfortunately with the situation as it is now, it might not be possible at first. So we'll probably have to start like that."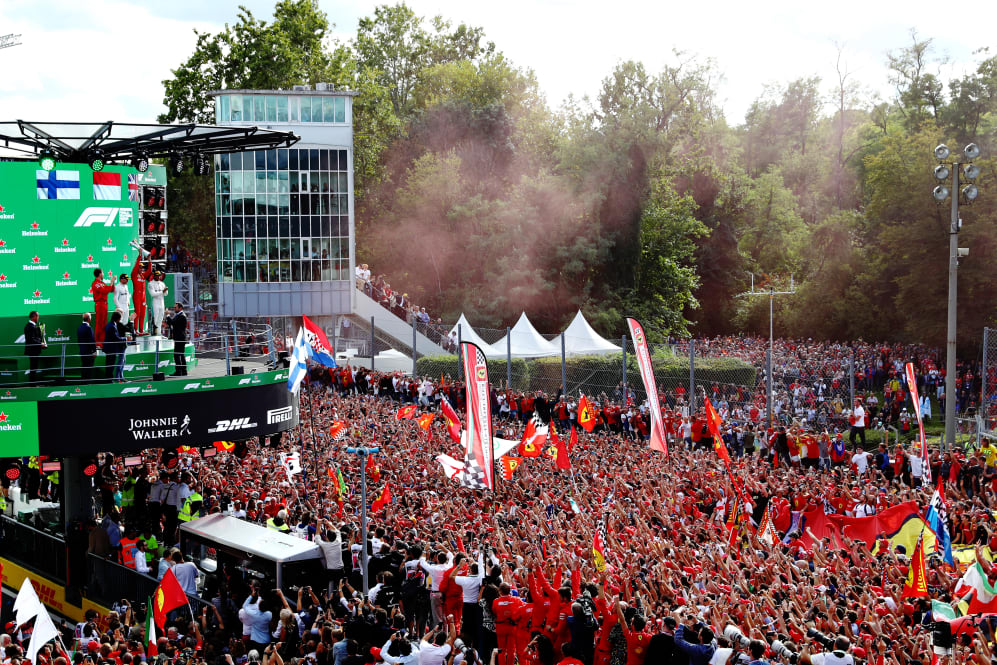 READ MORE: 'It was the best day of my life' says Leclerc on 2019 Italian Grand Prix win
Tonight, Leclerc will contest the final round of his #RACEFORTHEWORLD charity esports series, which aims to raise $100,000 for the World Health Organisation's COVID-19 Response Fund – with Leclerc revealing how the idea for the series had come about.
"When lockdown started, we started to speak with all the drivers just to train all together, and at one point I just had the idea to maybe do it for a good cause and to help the world in this tough situation, which obviously people need," he said.
"So I started to speak to a few drivers about it, and apart from being great drivers, Lando [Norris], Alex Albon and all the others involved in this, they're also great [people]. Straight away we just wanted to make this happen so we created this championship all together.
"The goal is very optimistic," he added. "We are now half way through, and tonight will be the last event of our [series] so let's hope we can reach the goal."
READ MORE: Already a hero – How Charles Leclerc won the hearts of the tifosi in a single season
Oops! Error retrieving Twitter post