Leclerc says 'anything is possible' as he refuses to give up on dream home win in Monaco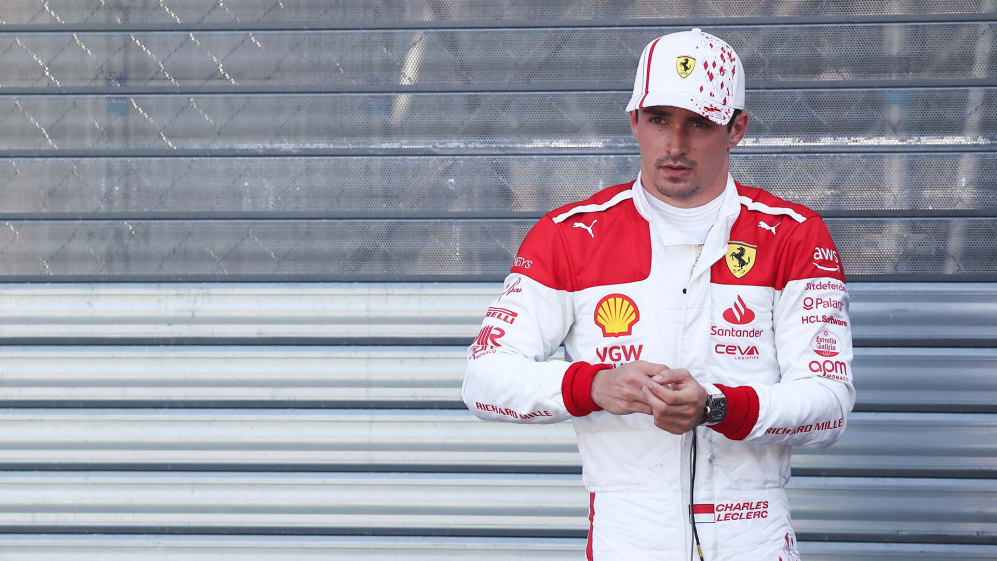 Ferrari driver Charles Leclerc hopes there is still a chance of fighting for victory in the Monaco Grand Prix, despite losing out to Red Bull rival Max Verstappen and Aston Martin's Fernando Alonso during qualifying.
Leclerc was pushing to make it a hat-trick of poles at his home event, having topped qualifying in 2021 and 2022, but he could claim no more than a spot on the second row of the grid at the end of an ultra-close session.
READ MORE: Verstappen snatches pole position from Alonso in thrilling Monaco GP qualifying session
Post-qualifying, Leclerc said: "I'm not satisfied with P3, but on the other hand we need to look at the situation we are in with the car. It was a very tricky qualifying, but weekend especially, for me. I've struggled a lot with the car; we struggled a lot on bumps compared to other cars.
"In qualifying the car was a bit more alive, I was a bit more at ease with the car, and we managed to do P3 very close to the pole position. All in all, I'm happy, but I would prefer to be first, of course."
Asked what he needs to win on home soil for the first time, having experienced his fair share of drama in the Principality with race-ending incidents, reliability issues and more, Leclerc added: "I guess a little bit more luck than the other years.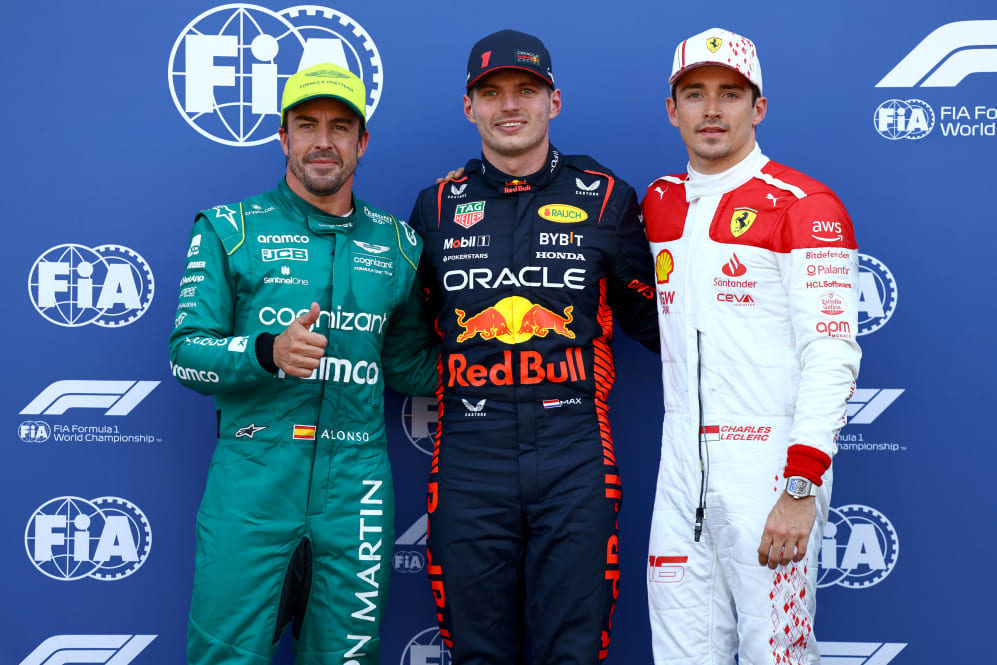 "Apart from that, I don't know how is the [weather] forecast. Yesterday it looked like maybe we may have some rain, and if it's the case, anything is possible. I will go for it anyway and we will see where we end up."
On the other side of the Ferrari garage, Carlos Sainz was also left to rue what might have been as he encountered traffic on his final run and wound up fifth – having shown a strong turn of pace up to that point.
READ MORE: Verstappen 'gave it everything' en route to maiden Monaco pole as he hopes to avoid race-day 'chaos'
"I'm disappointed, because the form and pace has been there all weekend," Sainz commented. "Even after the little mistake [in second practice] yesterday, I recovered a lot of the confidence and I was very strong, looking forward to putting together some strong laps.
"Unfortunately, we found three cars on that last lap of Q3, overtaking everywhere, getting very distracted with the traffic. [I faced] a lot of dirty air in Turn 3, 4, 6, 7, the last sector… We were probably not in the right spot at the right time. At least the pace is there, and we know that tomorrow, if we have some clean air, we can go forward."
Asked if a podium finish is possible from his P5 grid slot, Sainz replied: "I think yes. I think we are in a strong position for tomorrow in terms of pace, not in terms of position, and we know how important track position is in Monaco."