Leclerc says Ferrari can be 'in the mix' for the top six in qualifying – 'if we put everything really together'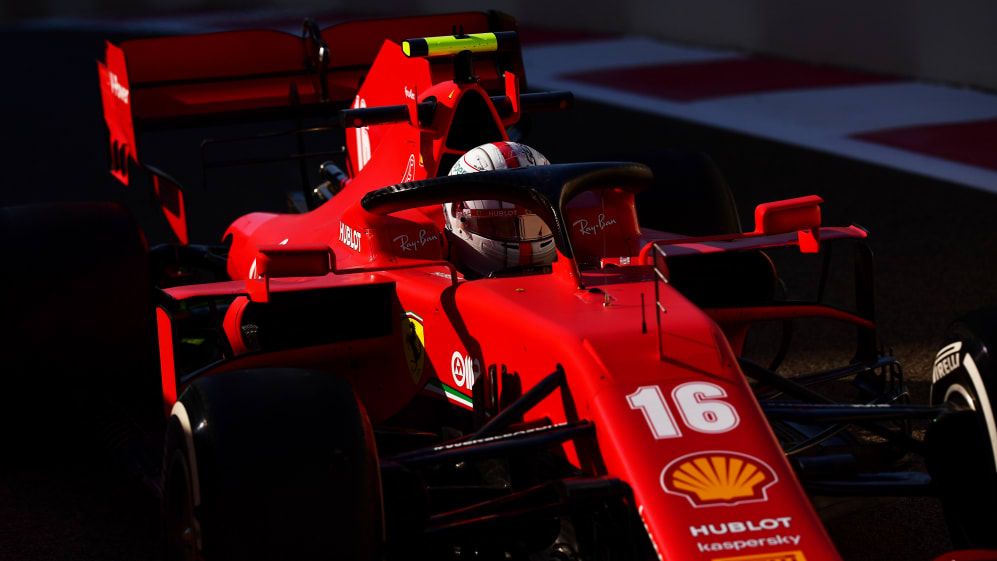 Charles Leclerc's qualifying performance at the last race in Bahrain was one of the standout moments of the weekend and he's eyeing a repeat in Abu Dhabi.
Advancing to Q3 while team mate Sebastian Vettel was eliminated, Leclerc put in a stunning lap at Sakhir to take fourth on the grid with his one attempt early in the final part of qualifying. And after being encouraged by what he saw on Friday at the Yas Marina Circuit, Leclerc – who will take a three-place grid penalty due to his collision with Sergio Perez last week – is not ruling out another strong Saturday performance.
READ MORE: 'Car not how I left it' says Hamilton after 'messy' first day back with Mercedes after Covid absence
"To be honest it's actually better than what we expected on a track we expected to struggle quite a bit with the heat and the long straights in the first and second sector," Leclerc said. "We seem to be in the mix with the guys we are fighting normally with, so it surely isn't as good as probably last weekend but we shouldn't expect that so let's work tonight and hopefully we can do a step forward for tomorrow.
"It's difficult to say but if we do a good job tonight I think a top six [qualifying is possible] if we put everything together – really everything together - but that's a bit optimistic. But it's the way we need to approach this last weekend.
"It's a longer lap compared to Sakhir last weekend. Last weekend I only had to do four good corners, there's a bit more corners this weekend!"
Ferrari's race pace has not always been as strong as their qualifying performance and Leclerc sees an added headache coming from the soft tyre performance that was seen on Friday.
FP2 HIGHLIGHTS: See every key moment from second practice in Abu Dhabi
"It is very tricky because it's not like you gain a lot of grip from the medium tyres but it's a lot more difficult to keep them for the whole lap, especially for the qualifying lap. And for the race obviously it's just a softer compound compared to the medium but without the grip advantage I would say. So it's a tricky tyre to start the race on."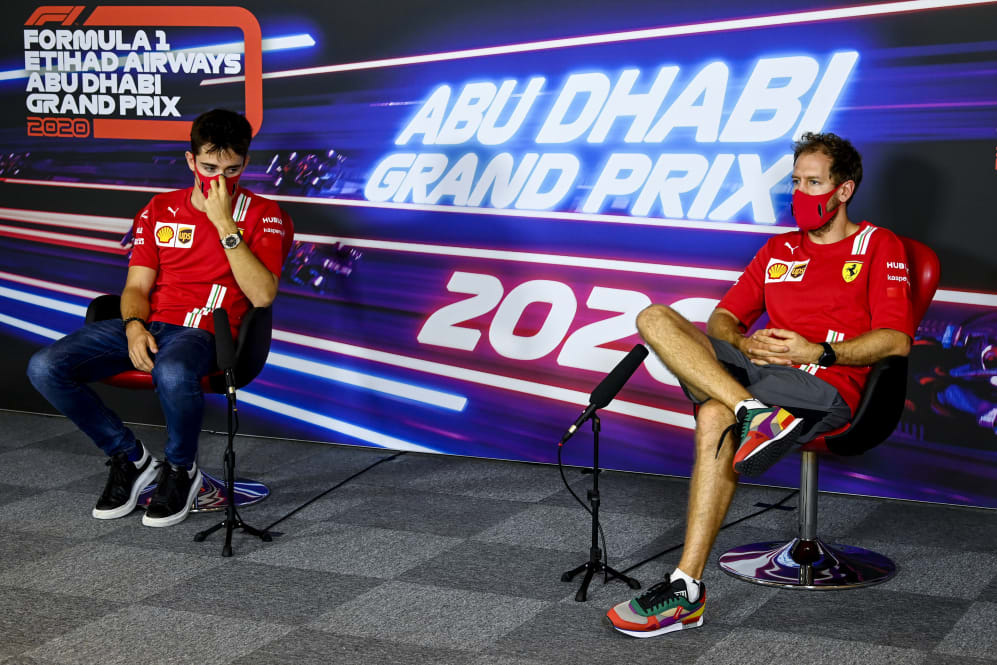 Leclerc might be optimistic but the same can't be said for Vettel, who believes just reaching Q3 will be a good achievement given how his Friday panned out.
"A bit mixed, so I think we still have to do a bit of homework and catching up," Vettel said. "Hard to say [where Ferrari stand] but I think similar to the previous weekends, I think the cut-off for the top 10 so let's see tomorrow."
READ MORE: 'There was nothing scary about it' – Raikkonen unfazed by sizeable FP2 fire