Leclerc says Friday in Canada 'up there' with his best of the season as Sainz promises more to come from Ferrari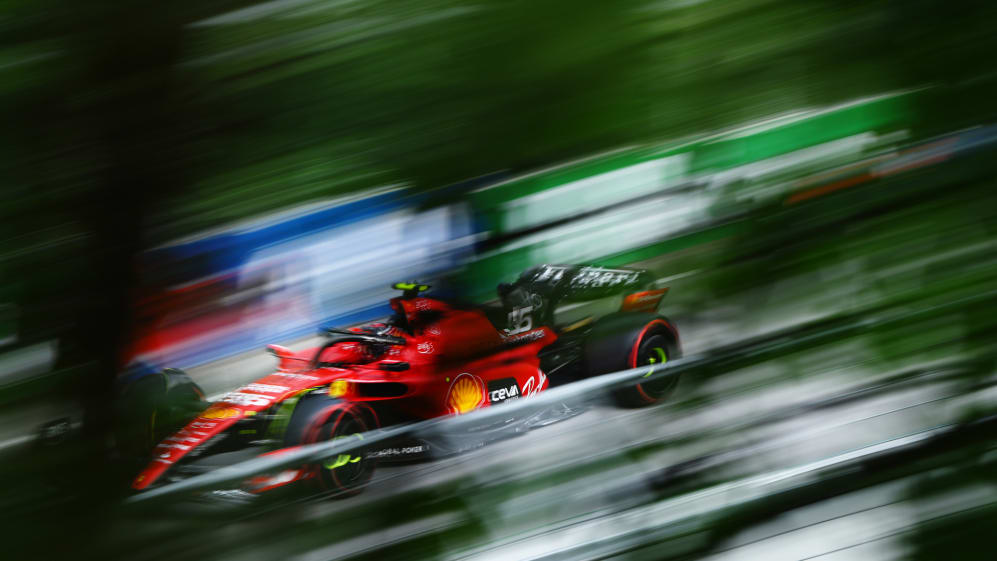 Carlos Sainz has said that there should be more performance to come from himself and Ferrari as the Canadian Grand Prix weekend develops, having placed third in Friday's practice timesheets despite "struggling quite a bit" with his brakes – as team mate Charles Leclerc reflected on one of his best opening days of the season so far.
Sainz finished a tenth away from the pace-setting Mercedes pair of Lewis Hamilton and George Russell on a day that saw FP1 curtailed by circuit CCTV issues and an extended FP2 session disrupted by two red flags and rain.
FP2: Hamilton leads Mercedes 1-2 during disrupted second Canadian GP practice session
"Not having that hour, or two hours, in between sessions to learn from the car and do a few set-up changes is a limitation, but we had a decent Friday," Sainz commented as he reviewed his running.
"I'm still not feeling 100% at home with the car, especially under braking I was struggling quite a bit today, which we start to understand why now and we will try to make changes for tomorrow."
Stressing how crucial brakes are at the Circuit Gilles Villeneuve, he added: "It is the most important [factor] and I felt like today we didn't get it right with a couple of settings. We will try and get them better for tomorrow and I'm sure we will be more competitive."
However, with rain forecast for Saturday's final practice session and grid-deciding qualifying session, Sainz admitted that dry-weather performance may well go out of the window.
"We just need to make sure we nail all the sessions from now on," he said. "It will be tricky with the tyres always here between extreme, inter, dry [tyres] – the track dries pretty quickly. I think it's going to be a challenging day and it will be all about making no mistakes and getting through it."
READ MORE: Verstappen expects 'a few surprises' during qualifying in Canada as he reflects on 'tricky' first day for Red Bull
Leclerc, meanwhile, noted a very positive feeling at the wheel of his car from the outset, as he rounded out the top five positions – Fernando Alonso's Aston Martin slotting between the Ferraris.
"Well, in terms of feeling, it's among the good Fridays for us," the Monegasque reflected. "I had a really, really good feeling with the car, so that's positive.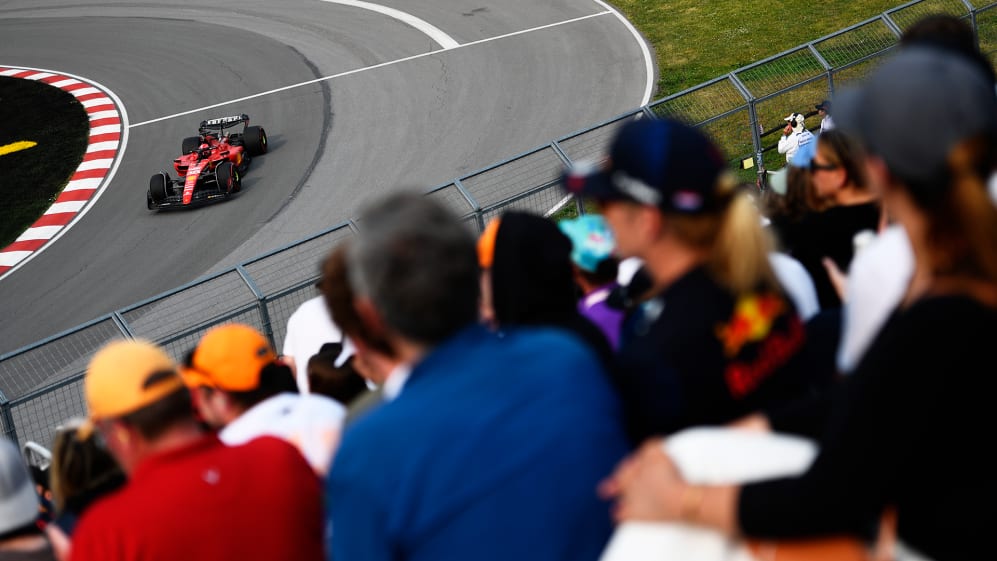 "Tomorrow will be a completely new day and honestly I don't think there's much that we can bring from today to tomorrow, as it's going to rain probably. It's going to be very interesting, but it's been a positive Friday."
As for whether he and the team made any adjustments after his shock Q1 exit last time out in Spain, he continued: "No, we didn't do any significant change. We are obviously learning this package more and more, so we are optimising it. Everything we've done to the car went in the right direction, so that's good.
NEED TO KNOW: The most important facts, stats and trivia ahead of the 2023 Canadian Grand Prix
"[The long runs were also] really good, so that's positive. But it's only Friday, so we need to wait and see. It's been a positive Friday, now we just need to have a clean qualifying tomorrow in very tricky conditions and then see what's possible on Sunday."
Asked if it represented one of his best Fridays of the season so far, Leclerc signed off: "In terms of feeling, it's been up there, yes."