Leclerc says porpoising 'not a concern' as he spots a 'good sign' from Ferrari's testing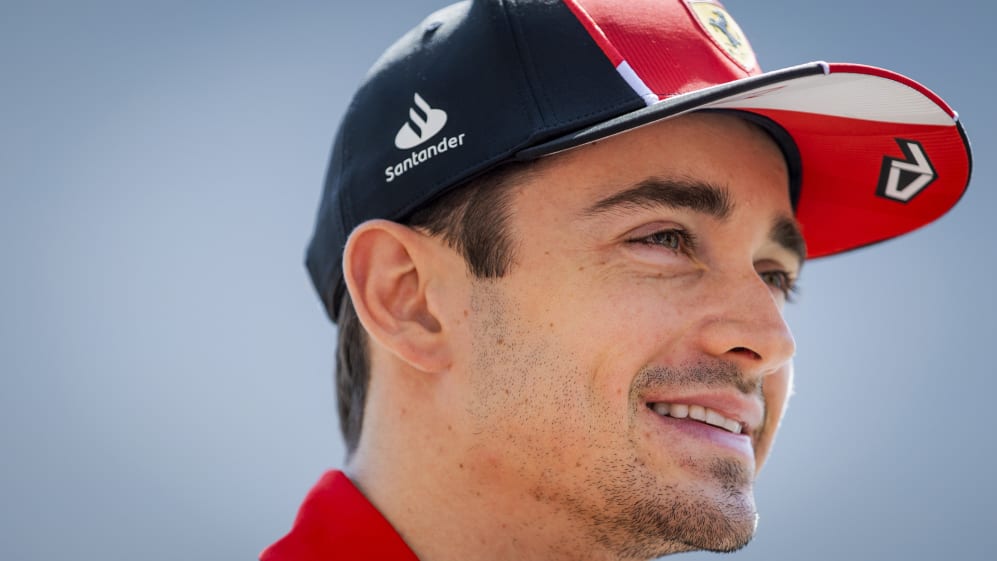 Charles Leclerc says porpoising is "not a concern" for Ferrari this year, despite the SF-23 bouncing visibly on the straight during pre-season testing in Bahrain – the Monegasque driver adding that Ferrari were seeing 'good signs' from their running so far.
Leclerc managed 68 laps on Friday afternoon after Sainz clocked up 70 in the morning, with the pair finishing sixth and eighth respectively – while Zhou Guanyu topped the second day with a late flying run on soft tyres to eclipse Max Verstappen.
READ MORE: Zhou sets the fastest time on Day 2 of pre-season testing after Russell stops on track
However, there was speculation that Ferrari were suffering from porpoising after the car was shown bouncing on the bumps of the main straight at Sakhir.
"I mean, I don't think we are particularly worried with that. We have done quite extreme [set-ups] yesterday, changing big time the car. I think the first day was mostly for that, to try and do different directions on a bigger scale than what we will do in a [race] weekend, which is what the test is for," explained Leclerc.
"We've had a positive first day and now more days will go on, more laps we'll do, we'll go into the details and fine-tune it. It is not a concern right now."
The Monegasque driver added that initial signs are positive for the Scuderia as they look to take on Red Bull over the next 23 Grands Prix and six Sprints.
"Everything kind of matches [our expectations], which is a good sign – so this is positive. This has to be done, just to see whether everything matches. Luckily, everything matches, and today we'll focus on trying to extract a bit more performance by trying to be a bit more at ease with the car," he said.
READ MORE: F1 team bosses reveal pecking order predictions as McLaren admit they've missed 'projected targets'
Sainz, who was second-fastest in the morning heat before dropping down to sixth when the afternoon runners turned laps under the lights, said that the two days of testing had gone well for Ferrari and he had achieved a "target" from 2022.
READ MORE: Piastri says no extra pressure from last year's contract saga as he enjoys 'great' start to life at McLaren
"Smooth, very smooth to be honest," said the Spaniard on Day 2. "Quite happy with how we've been able to run with the quantity of tests we've managed to do over the first few days – exploring the limits of the set-up, trying to put the car in different places and learning a lot from it, which is a target that I had from last year and couldn't do and so far I'm managing to do it.
"It [the car] feels like an evolution of last year, it feels honestly very similar to drive, and there hasn't been major changes going on in the car or the concept so trying to improve the good base that we had last year, and obviously now putting our focus on the weaknesses of last year."