Leclerc planning to 'give it everything' to win home race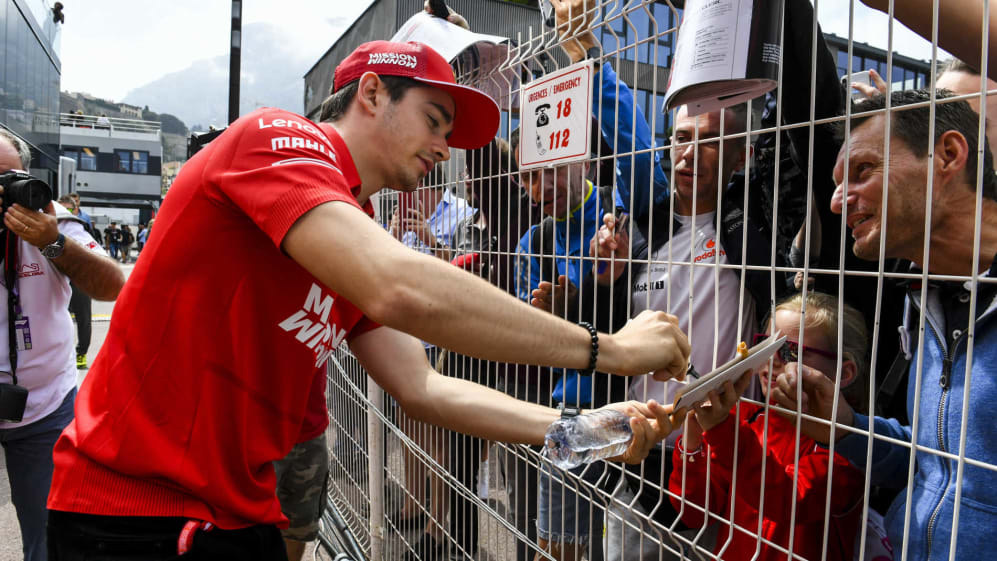 Many of the current crop of F1 drivers live in Monte Carlo. But as only the third ever Monegasque on the Formula 1 grid, the Monaco Grand Prix is truly a home race for Charles Leclerc. And as he prepares for his first appearance as a Ferrari driver here, Leclerc knows that there's a very real possibility of him doing something very special here this weekend…
Leclerc will start his second ever Monaco Grand Prix on Sunday, having suffered a disastrous race last year when a brake failure on his Sauber caused him to crash into the back of Toro Rosso's Brendon Hartley. And looking past the surreal aspect of racing a Ferrari F1 car on the same streets where he used to ride the bus to school in the mornings, Leclerc was targeting a "very good result" for him and his team in 2019.
READ MORE: Bottas 'cautious' of Mercedes pace as he bids for first Monaco podium
"A home Grand Prix is always a very special weekend," he said, "and even more this weekend, obviously, coming here in full red with Ferrari, with also a chance to have a very good result, so we'll push.
"It's a huge honour for me to be driving on these streets. It's actually pretty weird, because these are the same streets… I took in the bus to go to school when I was five or six years old. So now to take them in a Formula 1 car feels special."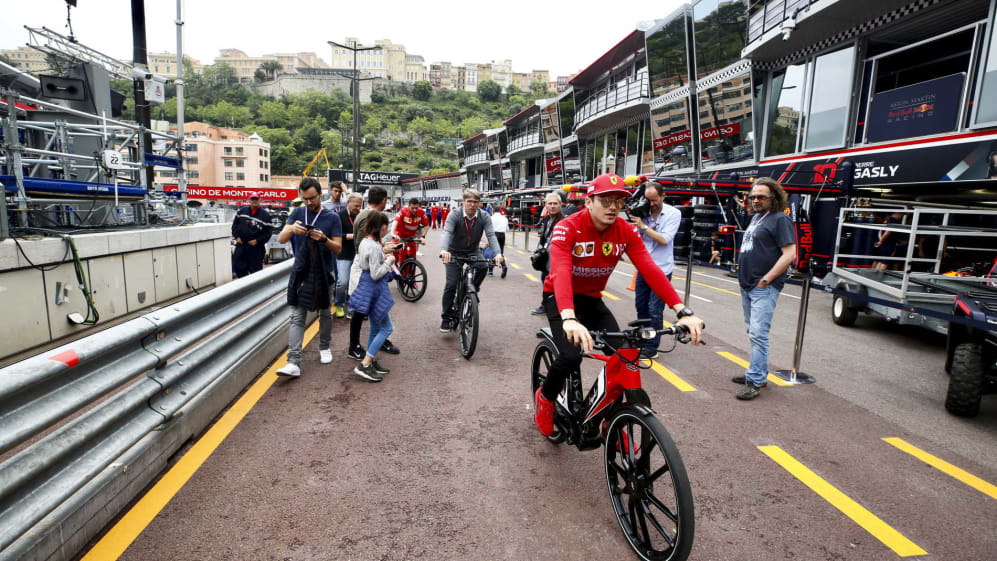 An electrical fault in Bahrain denied Leclerc his maiden Grand Prix victory in only his second race for Ferrari, while he was looking favourite for the win in Baku until a mistake in qualifying derailed his weekend.
A potential blessing in disguise, however, is that the chance remains for Leclerc to take his first ever F1 win at home in Monaco. To do so, however, won't be easy according to Leclerc, as he admitted that Ferrari were still lagging behind rivals Mercedes, even following two days of testing in Barcelona after the Spanish Grand Prix…
"Obviously we've had a difficult start to season," said Leclerc. "The low speed corners weren't great in Barcelona but normally Monaco is pretty different. We'll try to turn the things around. It's not going to be easy but we'll give it everything.
"I think during testing, we understood a few things – not enough to be at the level of Mercedes [but] I think we gained a little bit of time. Not enough, we need to keep working, we need to try and understand what's the main issue. But the engineers are working on that."
Ahead of his home race, Leclerc sits fifth in the Drivers' championship, having finish P5 in four of the five Grands Prix so far this year.