Podcast
LISTEN: Andres Seidl on McLaren's resurgence – and his failed attempt to sign Ricciardo for Porsche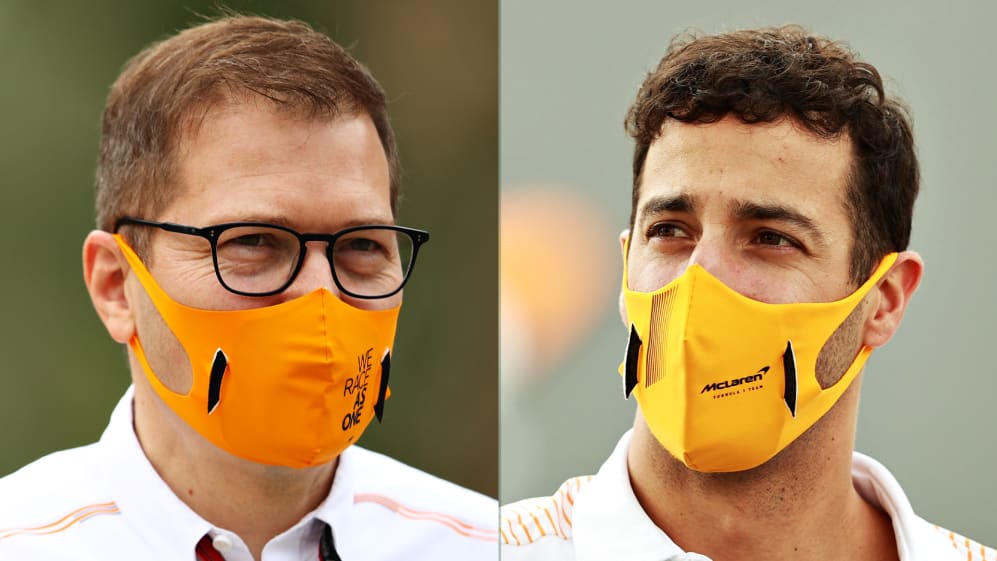 It's no secret that McLaren had been courting the services of Daniel Ricciardo well before they signed him for the 2021 season, but in the latest Beyond The Grid podcast, Team Principal Andreas Seidl explains that he wanted the Australian to drive for Porsche in a world-famous endurance race back in 2015...
Ricciardo will drive alongside Lando Norris at McLaren having replaced Carlos Sainz, who has moved to Ferrari, and the team's CEO Zak Brown has previously revealed that he originally tried to sign the Australian when he left Red Bull for Renault two years ago. But for ex-Porsche endurance racing boss Seidl, Ricciardo has been a target since back in 2015.
SEASON PREVIEW: The hopes and fears for every McLaren fan in 2021
"We had a conversation at the end of 2014 in preparation for the 2015 [World Endurance Championship] season… " reveals Seidl in the podcast. "Yeah, where Nico [Hulkenberg] ended up in the car and actually could win the race [the Le Mans 24 Hours].
"I wasn't sure he [Ricciardo] would make it in Formula 1 so I wanted to give him a way out and give him an opportunity in an LMP car," jokes Seidl.
Of course, as Seidl mentions, ex-Force India driver and 2020 super-sub Nico Hulkenberg was drafted in by Porsche for two rounds of that year's WEC – and the German became the first full-time F1 driver to win Le Mans since Johnny Herbert and Bertrand Gachot in 1991.
Ricciardo's deal fell through, explains Seidl, because Red Bull wouldn't release him for the famous 24 hour race.
READ MORE: Mercedes 'trying to move the spotlight away from themselves' by calling Red Bull favourites, says Horner
"I knew he was interested in doing it but at the time it didn't work out because he didn't get allowance from Red Bull because [2014] was his first year being at Red Bull and Red Bull wanted at the time his full focus on the [F1] project," continues Seidl.
"At the time I followed quite closely what he was doing in the different cars he was in already at the time and I always admired his on and off-track performance."