Feature
SEASON PREVIEW: The hopes and fears for every McLaren fan in 2021
Ahead of the new Formula 1 season, we're taking a look at how 2021 is shaping up for each of the 10 teams on the grid. And we're talking extremes as we outline the best and worst scenarios they may face. Today, it's McLaren's turn...
HOPE: An old flame and a proven race-winner close the gap to the front
McLaren have been on the up for the past two years now, and you might have thought that losing Carlos Sainz would threaten to disrupt that momentum. But in replacing him with Daniel Ricciardo, winner of seven Grands Prix and the man who finished fifth in the drivers' championship – ahead of both McLaren drivers – last year, they appear to only have got stronger.
READ MORE: 'I'm still trying to get on top of it' – Ricciardo reveals crucial area he's yet to master on new McLaren
Sainz and Lando Norris had an excellent relationship that never seemed to hurt them on the track as both performed brilliantly, and it's almost expected that it will be the same now Ricciardo has arrived. Norris is an ever-improving talent who showed excellent consistency last year, and Ricciardo's personality suggests we could see another bromance between McLaren drivers this year.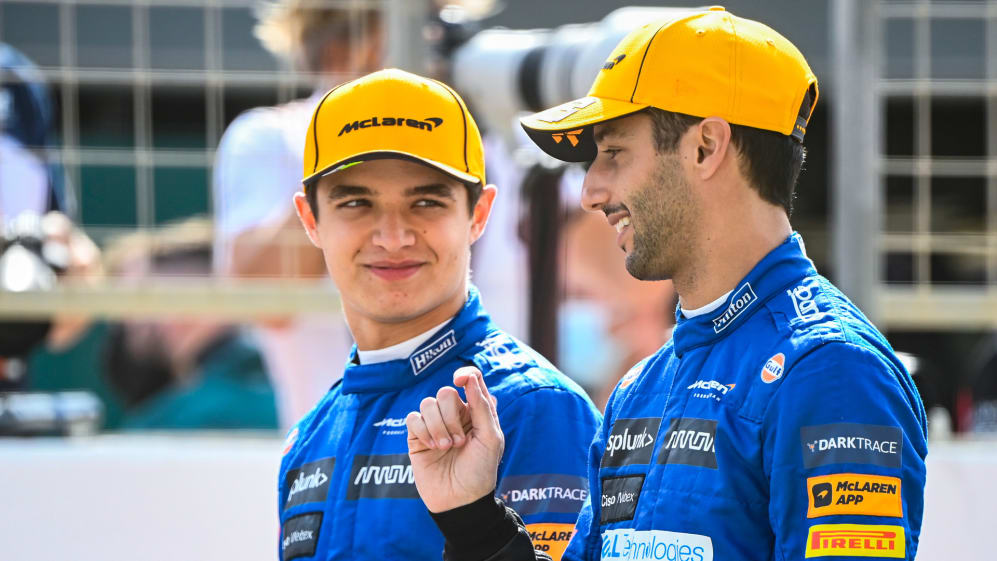 And then there's the other big change, with a Renault power unit being replaced by a Mercedes over the winter.
McLaren and Mercedes enjoyed huge success in the past and hopes are high that they will continue to do so moving forward, especially with a very solid all-round car that the team were able to produce last season, an updated version of which they will race this year.
Friends reunited: Do you remember these key moments from the last McLaren-Mercedes partnership?
Stability is no bad thing when the competition is so fierce as it was in the midfield last year, but the dream for McLaren is that it might have upgraded two key components of their team while retaining the strengths from elsewhere, and can therefore get even closer to Mercedes and Red Bull while pulling clear of those behind them. There was little in pre-season testing to dispel that confidence, at least.
FEAR: New driver pairing doesn't click and PU switch costs them
Everyone expects Ricciardo and Norris to get on like a house on fire, but what if that doesn't happen? The pair are almost being told that they will get on well, but Norris has more experience and confidence than when he was first paired with Sainz, so they're also going to be battling for supremacy at a team that could be fighting for podiums on a regular basis.
That is, if they've managed to continue their momentum from the past two seasons. But the worry is they've had their attempts to do so limited.
READ MORE: 6 Winners and 6 Losers from 2021 F1 pre-season testing
As the only team to change power unit supplier during the off-season, McLaren had one hand tied behind their back in many ways. The freeze of many components meant teams had two tokens to spend on car development, and McLaren had to focus much of theirs on the integration of the new Mercedes power unit and passing the FIA crash tests.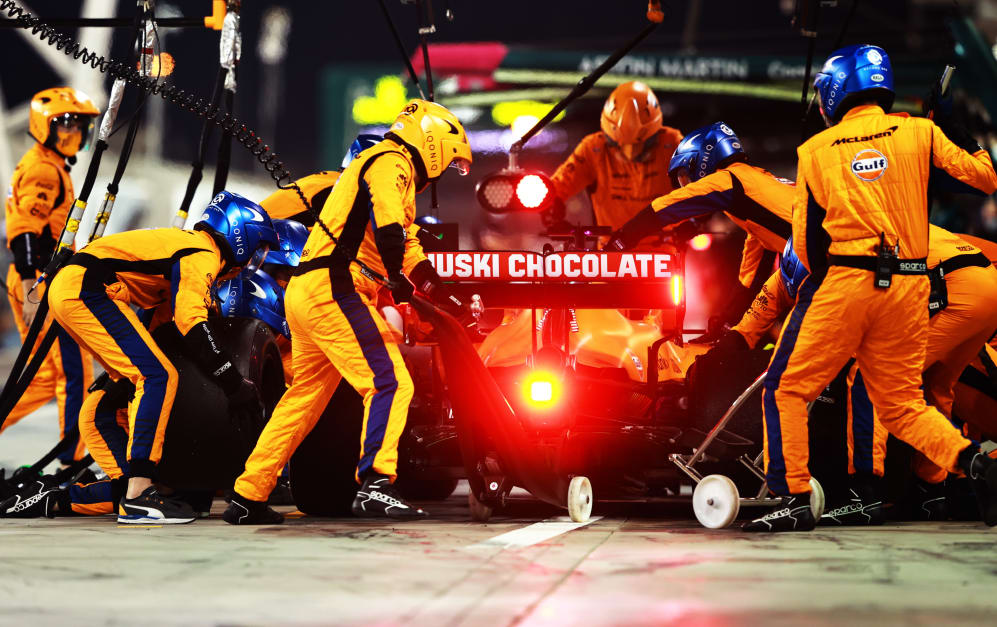 Although they might have taken a step forward with the relative competitiveness of their power unit, McLaren were unable to address other areas of their car in the same way that their rivals could, and in the current super-tight midfield that could prove crucial.
A bit like the relationship between Ricciardo and Norris, there is also an expectation that the switch to Mercedes will automatically improve McLaren, too.
F1 POWER RANKINGS: We've ranked the teams from 10 to 1 after pre-season testing – do you agree?
It should, but rekindling old relationships isn't always a recipe for success, and the painful Honda years will still be fresh in the minds of McLaren fans, who will be heeding the warning that a lot of hard work is needed to make it all click once again.
If any of those aspects don't quite come together, the fear is there are so many teams within striking distance that McLaren could slip a long way from third place.