Ricciardo vows to 'leave nothing on the table' as McLaren debut nears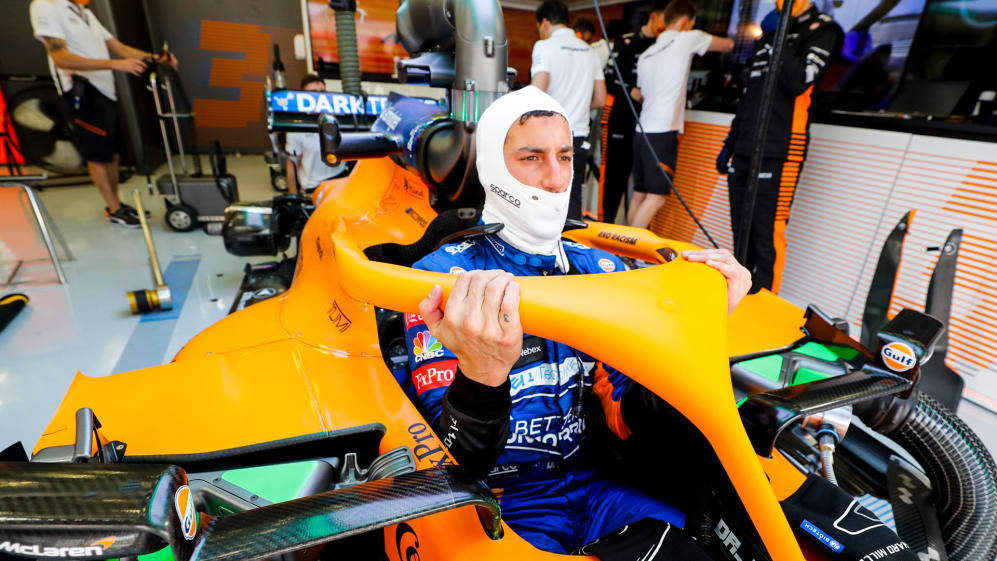 It's not just McLaren's power unit that's changed for 2021 but their driver line-up too, with Daniel Ricciardo paired up with Lando Norris at the squad for this season. And ahead of his racing debut for the team, Ricciardo vowed to give his all to help McLaren, as they continue their quest to return to winning ways.
Ricciardo and McLaren enjoyed a strong first date together at 2021 pre-season testing, the Australian running faultlessly in the new Mercedes-powered MCL35M, and with data from testing suggesting the team are looking strong on both short and long run pace.
SEASON PREVIEW: The hopes and fears for every McLaren fan in 2021
And ahead of a "new chapter" in his career, as he put it, Ricciardo was optimistic that his first season with McLaren would be "a competitive one".
"It's the beginning of a new chapter, my first race in papaya and I can't wait to get started," said Ricciardo. "The team has made me feel right at home in such a short space of time. I feel confident and comfortable going into the new season, which is important as I want to get the most out of the car right from race one.
"As a team we made the most of pre-season testing with some smooth running," he added. "It was great to get to grips with the MCL35M in just the few days that we had to put it through its paces. I think, naturally, it takes a bit of time to adjust to a new car, but I'm feeling prepared to hit the track come Friday.
"This season looks like it's going to be a competitive one, but I'm looking to hit the ground running, leave nothing on the table, give it my all for the team and hopefully give the fans something to smile about."
READ MORE: 'I'm still trying to get on top of it' – Ricciardo reveals crucial area he's yet to master on new McLaren
While there's plenty of novelty at McLaren, one key slice of stability will be the presence of Ricciardo's team mate Norris, beginning his third season both in F1 and with the team, and having put in some starring performances in 2020 – with Norris saying ahead of the Bahrain Grand Prix that he was keen to take another step in 2021.
"I feel confident and ready to enter my third year in Formula 1," he said. "My aim is to keep building on my previous experience and help the team progress as much as possible. I know how hard everyone in the team has been working, both day and night, to get us prepared to go racing again and I can't thank them enough. We've got a long and challenging season ahead but hopefully we can get off on the right foot."