Podcast
Listen to Martin Brundle discuss the best cars he's driven from every decade of F1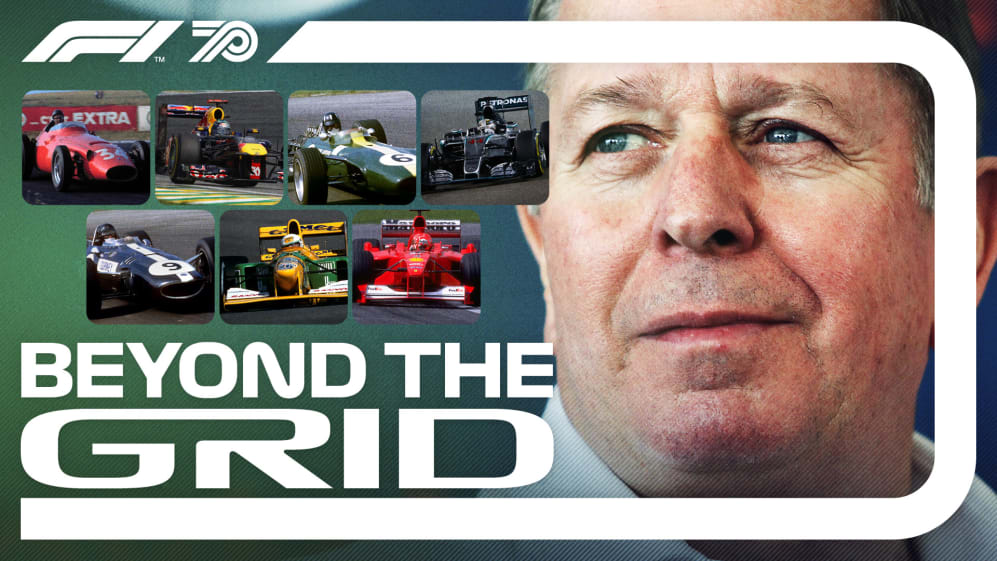 F1 has turned 70, and to celebrate this historic milestone we invited Martin Brundle back onto our podcast, Beyond The Grid, to discuss the best F1 cars he's ever driven...
The Englishman, a nine-time F1 podium finisher, is one of the only people on the planet to have driven race winning cars from every decade of the sport – so he's perfectly placed to describe how the challenge of driving flat out has evolved over time.
You can listen to the full show using the player below or via Apple Podcasts, Spotify or your favourite podcast app.
And to help you follow along at home, we've put together a gallery of all the cars Martin talks about, underneath the player.