Podcast
LISTEN: To penalise or not to penalise… the F1 Nation gang review the Austrian Grand Prix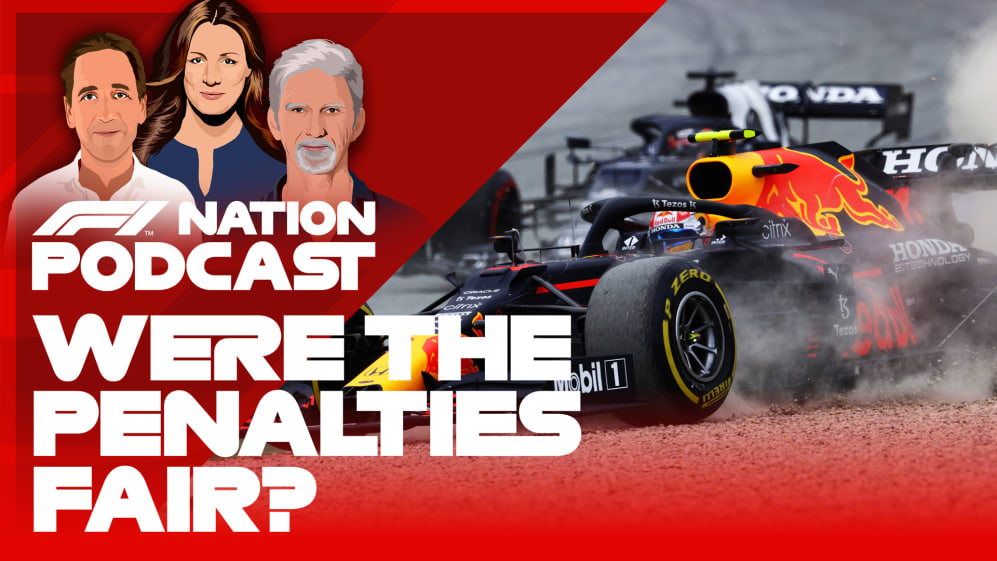 The first triple-header of 2021 is over but there's so much to unpack from the Austrian Grand Prix, where Max Verstappen won – but a bevy of penalties were handed out to the likes of Lando Norris, Sergio Perez and Kimi Raikkonen. Fortunately, Tom Clarkson, Natalie Pinkham and Damon Hill are on hand to make sense of it all...
After the third race in three weeks, Damon, Natalie and Tom reconvene to pick over events at the Red Bull Ring – including those much-debated penalties handed out to Norris and Perez.
READ MORE: 6 Winners and 5 Losers from the Austrian GP – Who ended the triple header on a high?
They also discuss Verstappen's dominance, the Red Bull driver having won his third consecutive race, and second in a row from pole position – with the Fastest Lap bonus point to boot.
There's also the matter of Lewis Hamilton's new contract, Fernando Alonso's bromance with George Russell and much more – including a few behind the scenes stories from the paddock. Plus there's the latest instalment of Ask Damon, where the Champ answers YOUR questions – including one on the oldest car he's driven...
Listen to the podcast in the player above, on Spotify, or Apple Podcasts!