Feature
6 Winners and 5 Losers from the Austrian GP – Who ended the triple header on a high?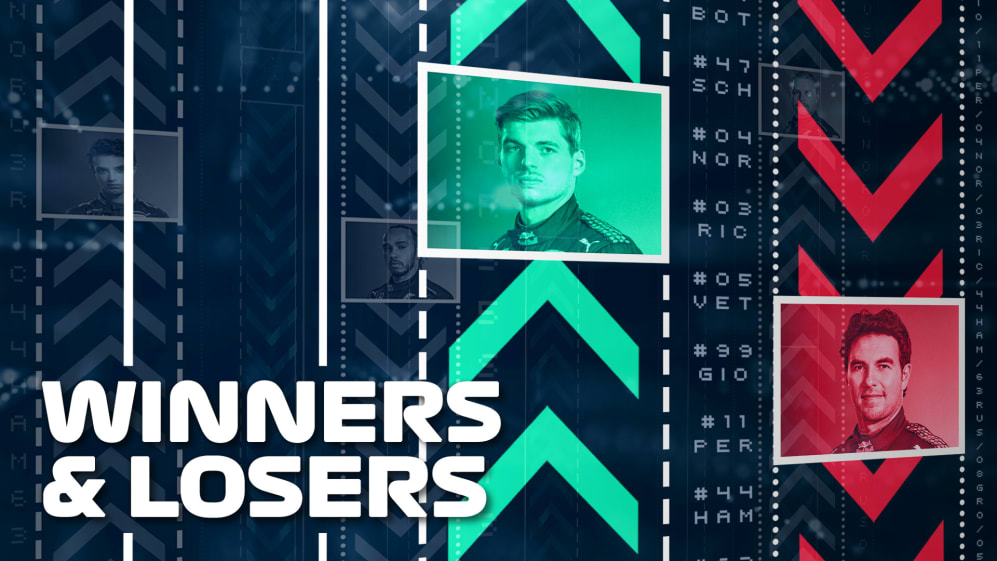 Max Verstappen can do no wrong right now, the Dutchman sauntering away at the top of the charts after yet another crushing victory at the Red Bull Ring. But it didn't go so smoothly for everyone else, including his Red Bull team mate. We've picked our six winners and five losers from the Austrian Grand Prix…
Winner: Max Verstappen
For the first time in his career, Verstappen achieved the Grand Slam at the Red Bull Ring – winning from pole position, leading start to finish and securing the fastest lap of the Grand Prix.
Verstappen – who has four poles this year, more than in the rest of his career combined – has now led 142 consecutive laps with his third straight win and fifth of the season, and that extends his lead over Lewis Hamilton in the championship to 32 points after nine races.
READ MORE: 'The car was on rails' says Verstappen as he extends title lead with third win in a row
It was also Honda's fifth consecutive race win, the Japanese manufacturer's longest streak since Ayrton Senna and Alain Prost won the first 11 races for McLaren in 1988 – and we all know how dominant the British team ended up being that year…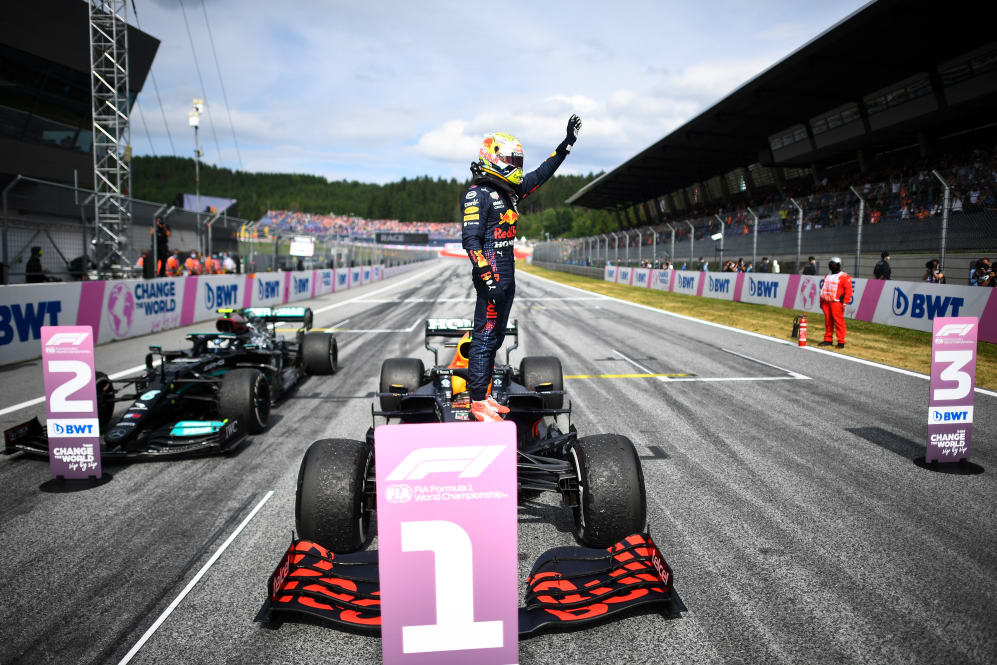 Loser: Sergio Perez
Red Bull had the pace for a one-two, but Perez left himself vulnerable when trying to hang it out around the outside of Lando Norris in the fight for P2. He ended up in the gravel, dropping him to 10th – and from there his race was scrappy.
Twice the Mexican – who started third on the grid – defended too hard when fighting Ferrari's Charles Leclerc and twice he was penalised, 10 seconds in total.
READ MORE: 'It wasn't fair racing' blasts Perez as he says Norris incident rendered his race 'a disaster'
While sixth was enough to maintain third in the drivers' standings from Norris, which was his fourth top-six finish in four races at the Red Bull Ring, it was below what he and the team expect from him.
Winners: The Dutch fans
The Red Bull Ring was rocking from Saturday, as fans in mass numbers were permitted to attend a Grand Prix for the first time since 2019 – and Verstappen's loyal orange-clad army turned out in force.
The adjacent campsites were packed, awash with orange t-shirts, hats and flags, with the music pumping till late – and starting early – as 130,000 packed into the venue over the course of the weekend. Once in the stands, their voices were even louder, creating a party atmosphere for their hero.
RACE HIGHLIGHTS: Watch all the action from Austria as Verstappen takes third victory in a row
And they were treated to the result they had been dreaming of – a dominant victory for Verstappen. The Red Bull driver fed off their energy, enjoying a special parade around the track ahead of the race to soak up their atmosphere. If his fans were supportive here, just imagine what they'll be like when F1 returns to the Netherlands for the first time in 36 years later this season.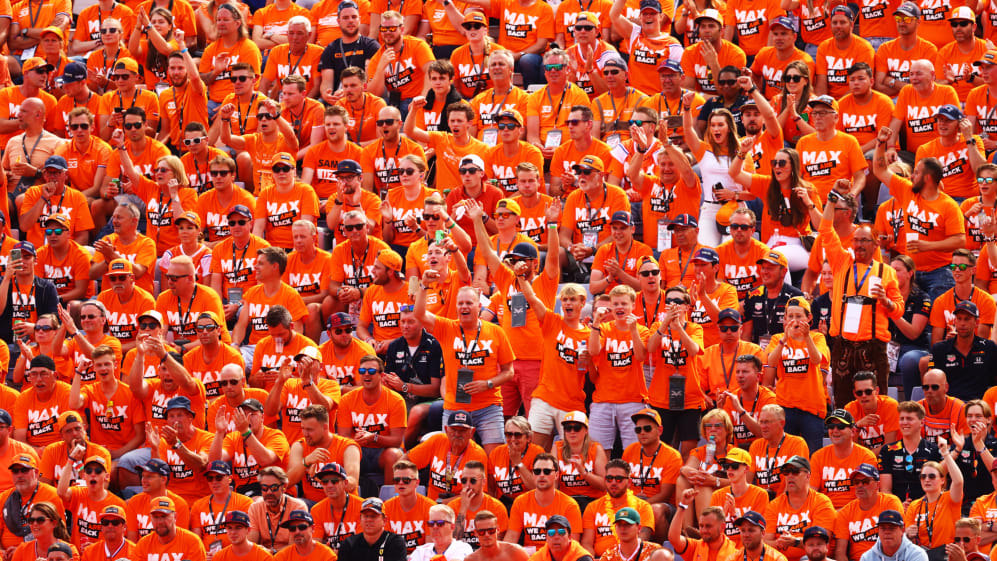 Loser: Lewis Hamilton
Hamilton cut a despondent figure after he was defeated for the fifth race in succession. This is not a situation the reigning world champion has been familiar with for close to a decade.
Damage over the kerbs cost him, according to Mercedes, around 0.5s a lap – which blunted any hopes of him challenging Verstappen for victory. The Briton faded to fourth, forcing him off the podium for the fourth time in six Grands Prix.
READ MORE: Bodywork damage cost Hamilton over half a second per lap, say Mercedes
He has now gone without a victory since May's Spanish Grand Prix. And it came after his worst Q3 performance at the Red Bull Ring since 2014. He's still in the fight – but it's a battle that is only getting tougher to win.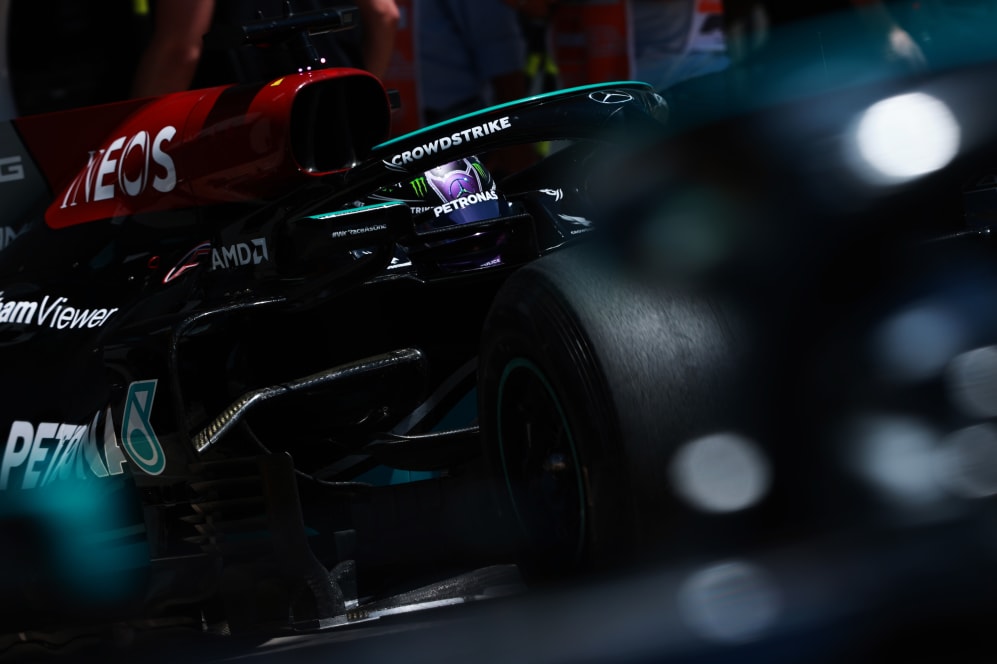 Winner: Valtteri Bottas
Valtteri Bottas has been inconsistent this season, but on returning to a track that has served him well in the past, the Finn got his season back on track with a brace of podiums.
Second was his best result of the season – and his seventh podium at the Red Bull Ring, which is more than any other driver.
A fifth podium of 2021 also helped close the gap to Perez (12 points) and Norris (nine) ahead, and limited the damage for Mercedes to Red Bull in the constructors' championship on a day when his team mate didn't shine.
READ MORE: Bottas hopeful he's turned a corner over Austrian doubleheader after recovery from P5 to P2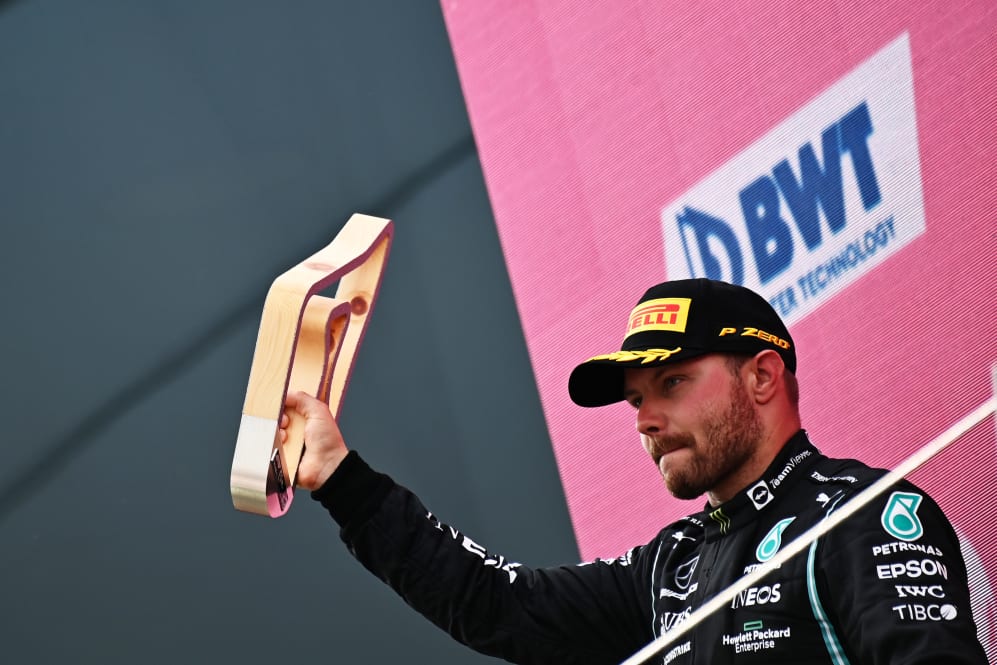 Loser: George Russell
George Russell has been on incredible form in Austria, the Briton reaching Q3 for the first time as a Williams driver by 0.006s – and on the medium compound tyres to boot – to put him in prime position to score his first points for the team.
But there was a mechanical glitch before the race had even started, when he completed the reconnaissance laps to the grid, and then he lost a bunch of places at the start. He recovered well and was running in 10th.
But with three laps to go, his defences were finally breached by Fernando Alonso – who was significantly faster in that phase of the race. That dropped Russell to 11th, the third time in his career he has finished in that position. It was nonetheless one of the strongest weekends of his still fledgling career.
READ MORE: 'I drove my heart out' says Russell after late Alonso pass costs him first points finish for Williams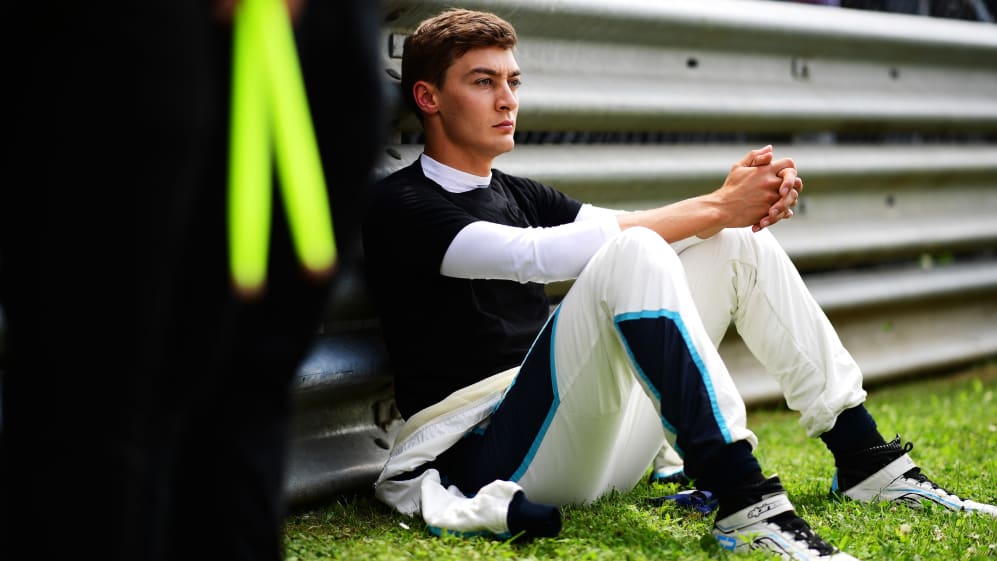 Winner: Lando Norris
The Red Bull Ring is fast becoming one of Lando Norris' favourite playgrounds, the Briton securing his first-ever front row start – and the team's first since 2012 – with a lap that was just 0.048s off pole.
His race pace was strong, as he bullishly defended from Perez (though admittedly got a five-second time penalty for his antics) and while he couldn't fend off a recovering Bottas, he did hold onto the final podium spot.
READ MORE: How McLaren's upgrades helped Red Bull turn the screw on Mercedes in Austria
That's his fourth career podium, third of the year and second at the Red Bull Ring. He has also passed 100 points for the first time in his career and is four points clear of his entire tally for last year's 17 races.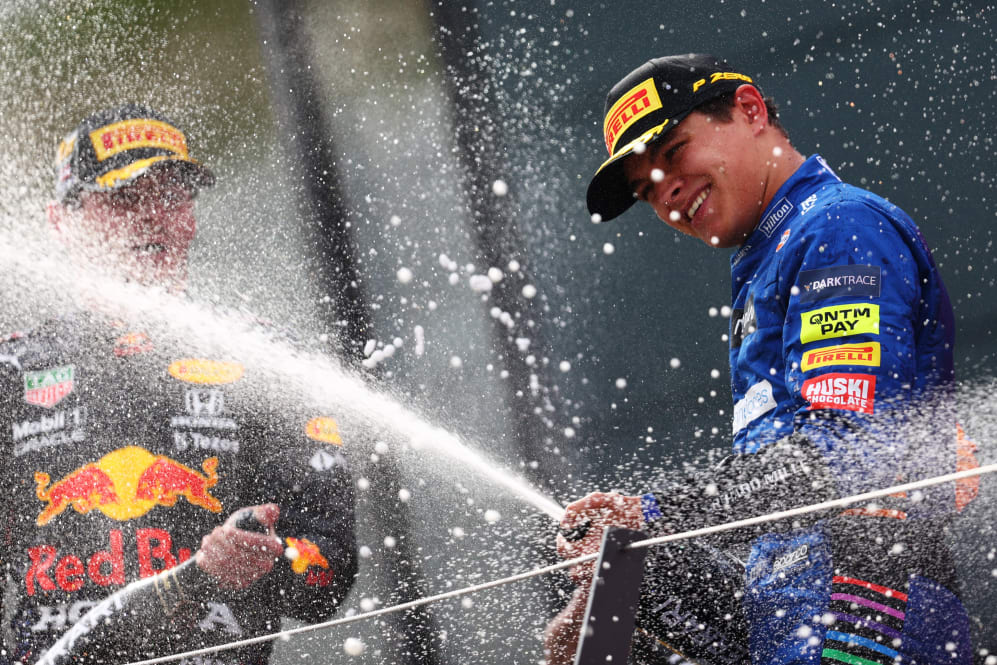 Losers: Ex-world champions
This was not the finest afternoon for four-time world champion Sebastian Vettel and Kimi Raikkonen – who won the 2007 title – with the pair coming together on the final lap, which sent both skating off into the gravel.
They were fighting over P12, a lower position than either would have hoped for – especially Vettel, who had qualified inside the top 10 (and started 11th after a three-place grid penalty).
READ MORE: Dramatic last lap collision with Raikkonen a 'misunderstanding' says Vettel
Winner: Carlos Sainz
For the second race in succession, Sainz delivered a comeback drive to score big points and together with team mate Charles Leclerc (P8) kept Ferrari in the hunt for P3 in the constructors' championship.
He missed out on Q3 by just 0.006s, but used his free tyre choice to start on the hard – one of only two drivers to do so – and then made them last through 50 laps of the Grand Prix so he could do a short stint on softer rubber.
The result was fifth, giving him two top-six finishes in Austria this year. It was his 14th points finish in 16 races, and third top-five of the year, moving him to just two points shy of his team mate in the standings.
READ MORE: 'I'm showing the Carlos I want to be at Ferrari' – Sainz pleased with P10 to P5 drive after bold tyre choice
Loser: Esteban Ocon
Esteban Ocon's disappointing run of form continued, as the Frenchman missed out on Q3 for the fourth successive race. This time, he couldn't even get out of Q1, and that left him in the thick of it at the start of the race.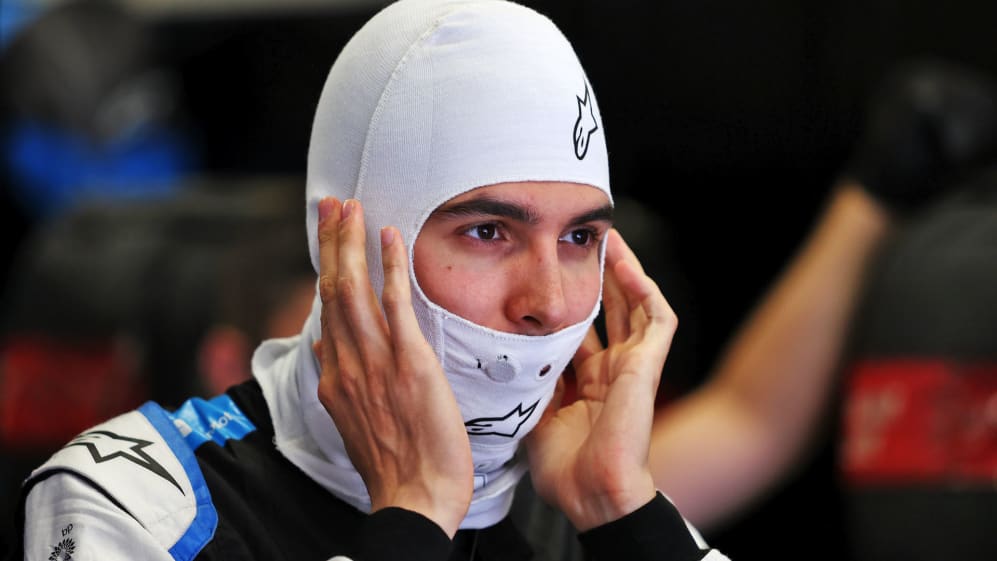 He found himself in an unfortunate Haas and Alfa Romeo sandwich at Turn 3 on Lap 1, and as they pincered him, it broke his front-right suspension, ending his race. It was his second retirement of the year, and fourth straight non-points score.
Winner: Fernando Alonso
In contrast, Ocon's team mate Alonso recovered from a frustrating qualifying, when he was baulked by Vettel, to rescue a point with 10th, delivering a drive so focused it felt like he was fighting for a world title.
That is the double world champion's fourth points finish in a row and maintains his record of scoring on Sunday at every venue where he has done a pre-weekend track walk.
READ MORE: Alonso says fight for P10 was like a title battle – but admits he was 'a bit sad' to snatch P10 from Russell
Every little helps too in the constructors' championship, with seventh-placed Alpine now 16 points behind AlphaTauri in fifth.