Magnussen believes Melbourne just an 'outlier' as Haas fail to score for first time in 2022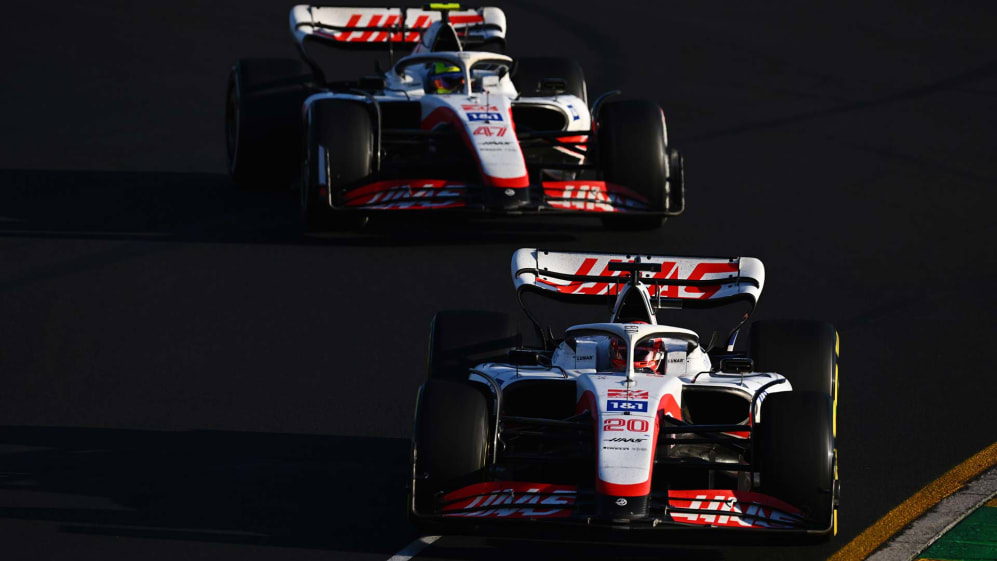 It would be easy for Haas to feel disappointed after failing to score in the Australian Grand Prix having picked up points in the first two races. But instead Kevin Magnussen and Mick Schumacher were keen to look at the positives, as they already begin to think about the next race weekend in Imola.
The Melbourne weekend couldn't have gotten off to a worse start for the American outfit, with Magnussen unwell on Friday and unable to fulfil his media duties. With the added complication of no spare chassis in the event of a crash, the team appeared off the pace from word go, with both drivers then qualifying outside the top 10.
READ MORE: Winners and 5 Losers from the Australian Grand Prix – Who got the crowd on their feet in Melbourne?
Magnussen was one of just a handful of drivers to start the race on the hard compound tyre, but as such couldn't afford to pit under the Safety Car brought out for Sebastian Vettel's Lap 23 crash, which harmed his strategy.
And with Magnussen having been frustrated by bad Safety Car timing in Saudi Arabia as well, the Dane admitted to feeling a touch frustrated.
"We made a small gamble with the hard tyre, because we felt we were faster than our [starting] position," he explained afterwards. "But again, the Safety Car came out and ruined completely the strategy. We know that's the gamble, but it's happened two times now, so it's a bummer."
The better news was that Magnussen was confident that the Melbourne track was an "outlier" for him and Haas, and that a return to the top 10 is imminent.
"We were struggling a little bit with tyres on this new tarmac but we turned it around and we were able to get more closer to the pack in the race. We outraced the Alpine of Fernando [Alonso], and he almost qualified on the front row yesterday… We'll score points next time."
READ MORE: How an electrical gremlin caused Sainz and Leclerc's wildly contrasting weekends in Australia
Schumacher rode his luck on race day, after nearly being collected by a spinning Carlos Sainz on the second lap and later coming close to hitting the back of Yuki Tsunoda's AlphaTauri whilst following the Safety Car. That one was referred to the stewards, who opted to take no further action.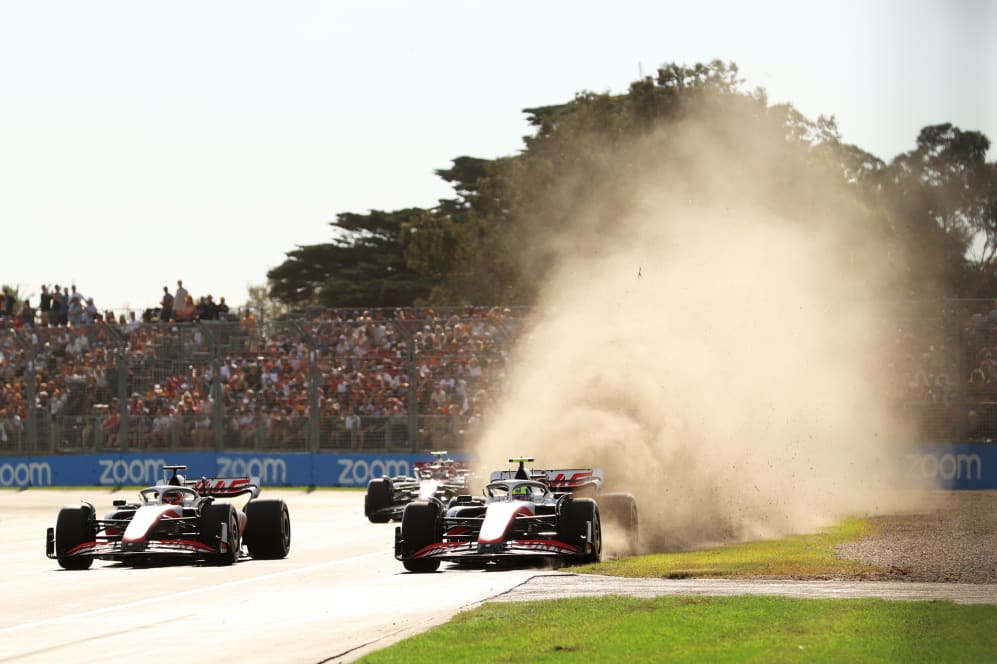 But with the German out-qualifying his team mate for the first time and also leading the pair home, there were plenty of positives despite those points still proving elusive.
"Lots to learn, maybe some negatives with it but also a lot of positives, so just got to understand it, take it with us and hopefully be better in Imola," said the German, who was making his Melbourne debut, with the race not on the calendar in his rookie season.
"I think in terms of pace we were not too far off, it's just unfortunate that there's not a huge amount of passing opportunities here."
READ MORE: Albon says P10 finish was 'unimaginable' before pulling off inspired strategy in Australia