'Many crack under pressure, but George is different' – Capito says Russell thrives when the heat is on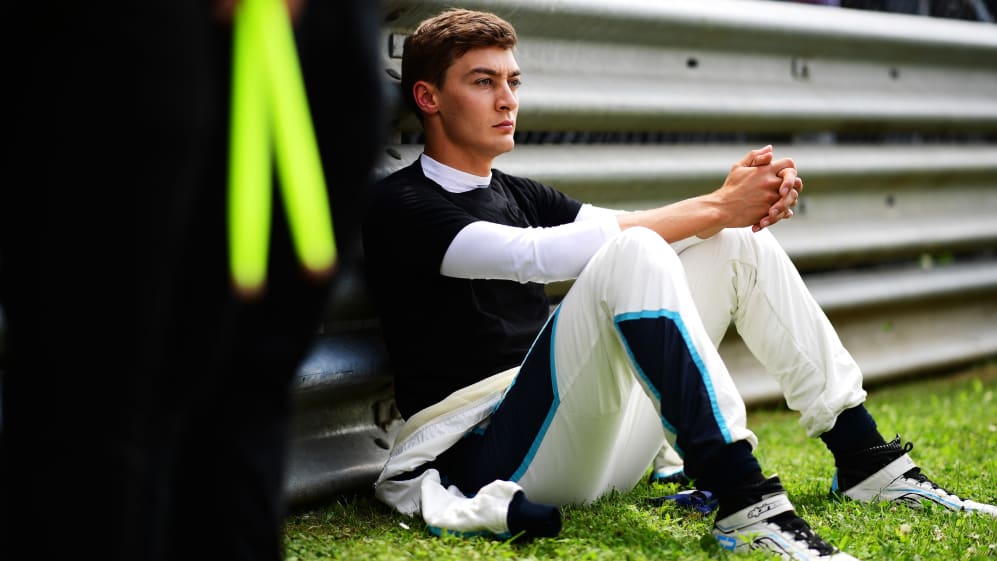 After a series of near misses, George Russell finally scored his first points for Williams in Hungary – with his boss Jost Capito impressed that while the pressure increased with each non-score, the Briton only got better and better…
Russell has fought for points on multiple occasions this year, most notably in Imola before his collision with Valtteri Bottas, and in Austria where he lost out on a point as Fernando Alonso swept past late on.
READ MORE: The biggest shock, their top three drivers, and a bold prediction – Our writers on the first half of the 2021 season
But rather than letting the near misses get to him, Russell – who has long been linked with a move to Mercedes alongside Lewis Hamilton next year – absorbed the pressure and seized his chance in Hungary, where he finished ninth (which became eighth following Sebastian Vettel's disqualification), one place behind team mate Nicholas Latifi.
Capito said the Briton's motivation didn't dip once his run of Q2 appearances in 2021 ended in Budapest.
"I have to say, I had hardly seen him that motivated as I saw him Sunday before the race having qualified 18th," Capito told F1.com. "Instead, he said 'today is the day, I will see what I can do. I will fight'.
"He was so focused and determined, even more than when he qualified eighth [at Silverstone]. That was really great to see.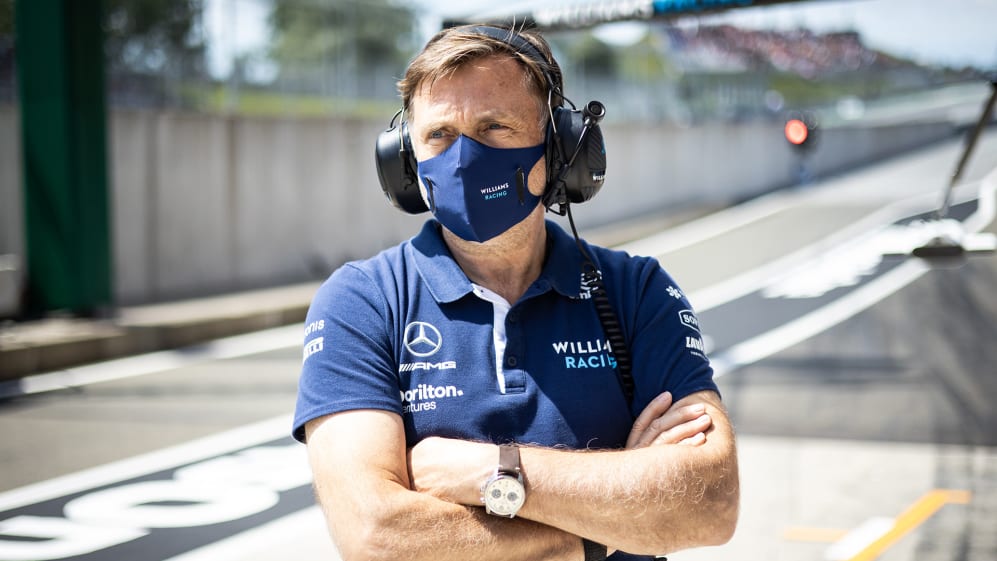 "If he gets a knock he comes back better. He grows under pressure. The bigger the pressure is, the better he becomes. Many crack under pressure, but George is completely different. The more pressure the better he will perform.
"We saw that when he was in the Mercedes last year [deputising for Lewis Hamilton who had tested positive for Covid-19]. It was the biggest pressure you could put onany driver and he performed brilliantly – and this is his attitude."
Russell was emotional after the race and struggled to hold back the tears. Capito said that reaction shows how much he cares about the team.
READ MORE: Russell says he 'shed a tear' after sealing his first-ever points for Williams in Hungary
"He's very honest in that," said Capito. "You see honest emotions. He is not playing anything. He is exactly like his. He is a team member and he doesn't want to let the team down as much the team doesn't want to let him down."
In Hungary Russell selflessly told the team on the radio to prioritise Latifi's strategy, with his Canadian team mate ahead of him on the road, as he appreciated how much of an opportunity this was for Williams to score for the first time in two years.
"This is the unbelievable team spirit of George," said Capito. "He really puts the team first. It's also the result of how George works with the team, and how the team works with George. For the drivers the team comes first and they benefit from this and that puts them in this position.
READ MORE: First points finish for two years was 'like a victory for us' says Williams boss Capito
"It shows what George's thinking is like and how mature he is during the race. He analyses the situation, thinks about what it means for the team if they have a chance, and he does that all during the race, where many other race drivers wouldn't even think about it.
"He can overlook the overall situation, and doesn't need engineer to tell him what the situation is."