Alonso says fight for P10 was like a title battle – but admits he was 'a bit sad' to snatch P10 from Russell
Fernando Alonso has won two world championships and likened his fight with George Russell in Austria to a title battle, even if it was only for 10th place.
Russell was running 10th in the closing stages of the race as he tried to hold on for his first point for Williams, while Alonso was recovering from a 14th-place start and on fresher tyres. The pair fought for a number of laps before Alonso finally put his Alpine ahead into Turn 4, and the Spaniard said afterwards he was hoping it would be a different driver who he was snatching the final point from.
READ MORE: 'I drove my heart out' says Russell after late Alonso pass costs him first points finish for Williams
"It was very intense," Alonso said. "Unfortunately only for one point but it felt like it was the last lap of the championship for us, because one point is gold for him and for ourselves as well after starting 14th. It was nice. In a way when I saw that it was George I felt a little bit sad that the battle had to be with him.
"But I think he will have the opportunity to step on podiums and fight for race wins in the future if he goes to Mercedes, so it's going to be different times for him.
READ MORE: Alonso labels Russell 'future world champion' in helmet swap message
Oops! Error retrieving Twitter post
"But I enjoyed today. One point when starting from 14th maybe was not expected because our simulations this morning were a little bit more pessimistic than P10 so I take the point and this is something."
READ MORE: How McLaren's upgrades helped Red Bull turn the screw on Mercedes in Austria
Alonso was forced to start 14th after an incident in qualifying that saw him impeded by Sebastian Vettel in Q2, and he says that moment changed the complexion of his race but he is encouraged by the wider picture of Alpine's current form.
"For one point it was like the last lap of the championship position! It was only one point but I think it was the least we deserved for the whole team.
"The performance this weekend was very good and it's very little reward probably for one point. At least we keep scoring every Sunday – I think for the last four Grands Prix – so let's keep it this way.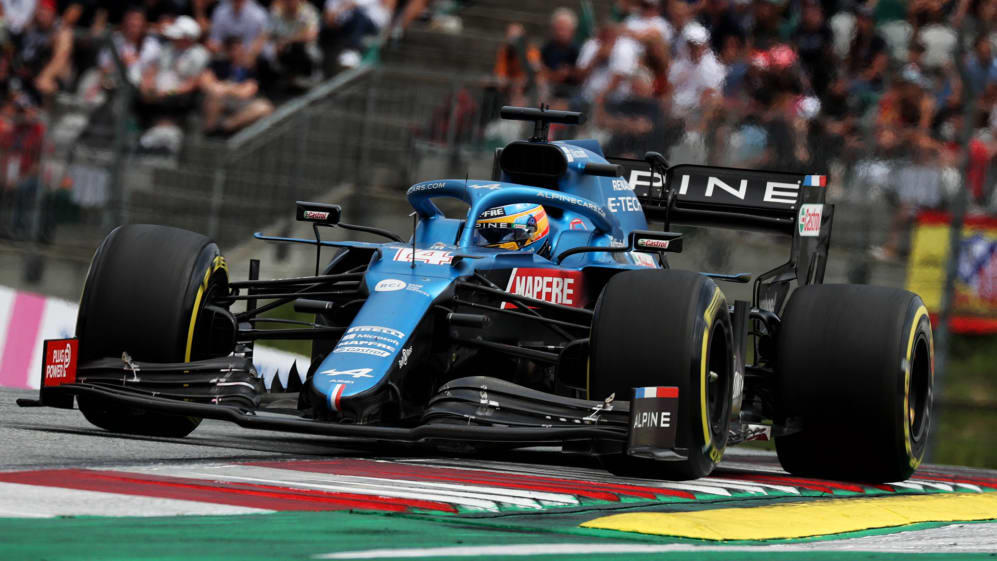 "I think after yesterday our weekend changed dramatically so we could fight for P5/P6 or fighting for P10 or P11 like today. So it's a big change but nothing we can do now so let's take this point, let's learn from this weekend and let's see in Silverstone.
READ MORE: 'It wasn't fair racing' blasts Perez as he says Norris incident rendered his race 'a disaster'
"I'm curious to see the performance of the car there, it's a very different circuit with a lot of high-speed corners, the Sprint on Saturday… So a lot of things are new in Silverstone so curiosity is building up for sure."
Alpine head to their second home race of the season, the British GP, 12 points behind Aston Martin and seventh in the championship – with Alonso having clinched 20 of the team's 32 points.