Feature
MAX BY NUMBERS: The amazing stats behind Verstappen's 2022 title winning campaign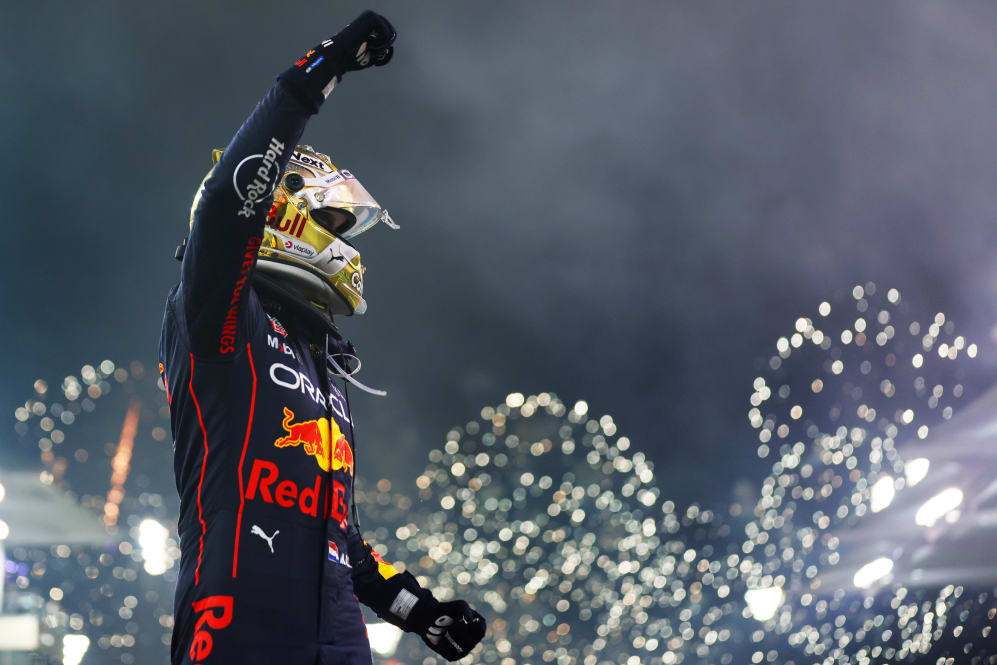 On his way to securing his second world championship Max Verstappen put together one of the most dominant seasons in Formula 1 history. Red Bull's flying Dutchman was in brilliant form all year as he became just the 11th driver to win back-to-back world titles. But what do the numbers say about his performance in 2022?
15
Verstappen won a record-breaking 15 races this year – including nine of the last 11 races – setting the new benchmark for the most wins in a season, as he surpassed the previous record of 13, that was held by Michael Schumacher and Sebastian Vettel.
WATCH: The inside story of Max Verstappen's title-winning performance in the 2022 Japanese Grand Prix
68.2
Verstappen's 15 victories came in 22 Grands Prix, which means he stood on the top step of the podium at 68.2% of the races this season. This is the fifth best win percentage in an F1 season and the second best since 2005 – only bettered by Vettel's 68.4%-win rate in 2013.
17
Verstappen finished on the podium 17 times in total this year – a third place finish in Monaco and second place in Austria to go along with his 15 wins. Unfortunately for the Dutch driver this did not match the record for the most podiums in a season – which is 18 – although Verstappen will sleep well knowing that he set that landmark in 2021.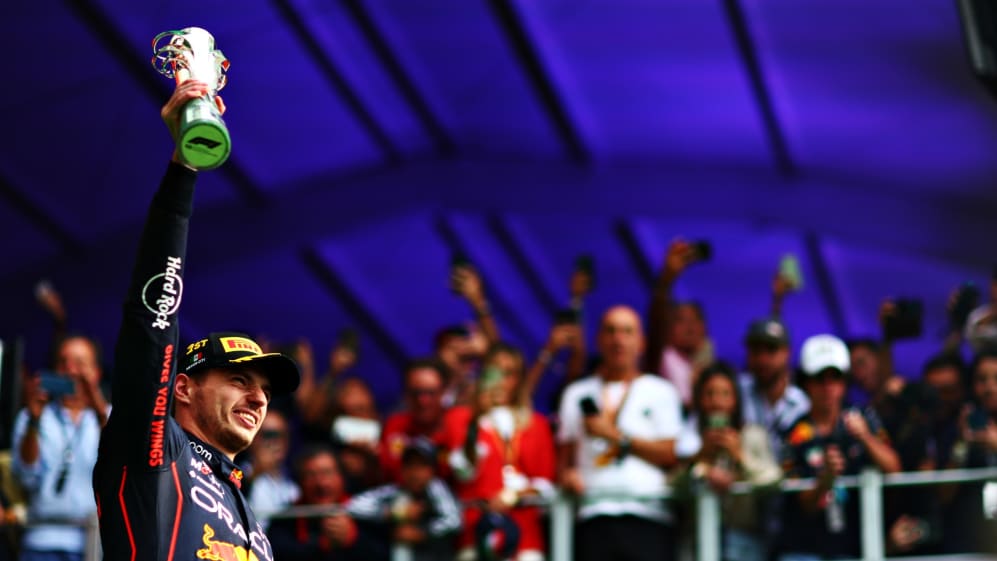 454
What was a record for Verstappen, was his points tally this season. The double world champion scored 454 points this season, surpassing the previous total set by Lewis Hamilton – which was 413 – back in 2019.
146
This was the gap from Verstappen to second-placed Charles Leclerc in the drivers' championship. This was the largest margin of victory in the hybrid era – surpassing Hamilton's 124-point win over Valtteri Bottas in 2020 – and the second best in F1 history – behind Vettel's 155-point gap to Fernando Alonso in 2013.
READ MORE: 'I always believed in the project' – Max Verstappen on Red Bull, his second title and how long he plans to race in F1
8
Verstappen took eight DHL pole position awards this season, but only started P1 seven times because he picked up a grid penalty at the Belgian Grand Prix, after having gone fastest in qualifying. Verstappen's tally was the second-best behind Leclerc, who had nine.
13
He may not have always started on pole, but Verstappen made sure he had a clear line to the first corner more often than not as he started on the front row 13 times this season.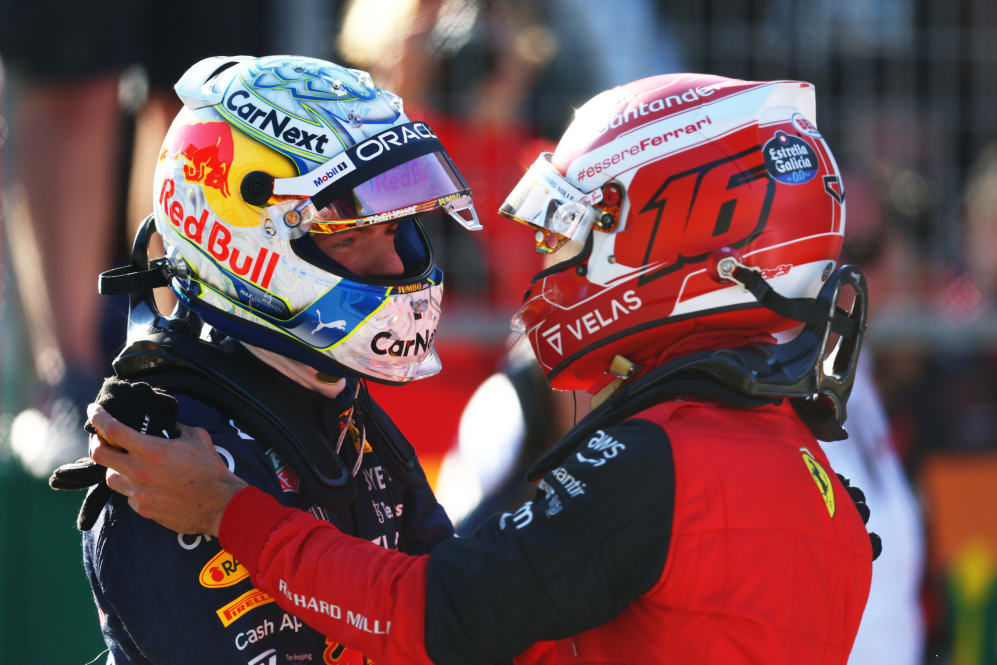 5
Verstappen took the fastest lap on five occasions this year, although he did not achieve this feat in the final seven races of the season. However, this was still good enough to win the DHL Award for the most fastest laps in a season.
BUXTON: Why comparisons to Schumacher are inevitable after Verstappen's imperious run to his second title
616
Verstappen led 616 laps this season – 305 more than the driver with second most which was Leclerc. This number ranks seventh in the all-time list of most laps led in a season. However, Verstappen's tally of 652 laps led in 2021 is fifth on the all-time list.
3,164
Those 616 laps led means Verstappen led for 3,164km this season. With the circumference of the Netherlands being a reported 1,478km, it seems Verstappen went round his home country twice and then some as the leader of an F1 race this season.