Feature
BUXTON: Why comparisons to Schumacher are inevitable after Verstappen's imperious run to his second title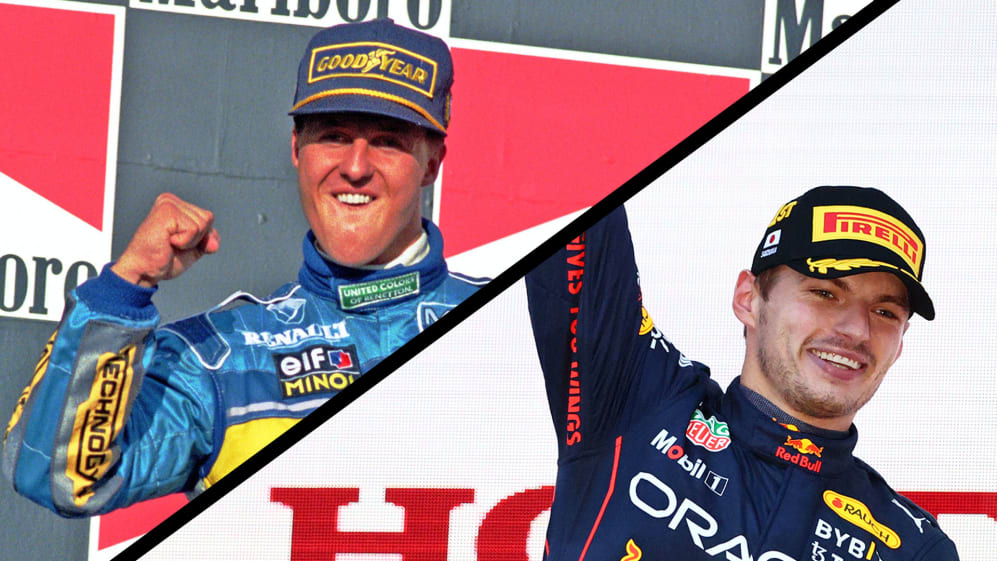 Max Verstappen. A two-time Formula 1 world champion.
The story is well worn, and well told. The son of a karting mega talent and former F1 driver, whose childhood was moulded around the singular intention of forming the ultimate driver. A karting prodigy himself, his ascent was every bit as fast as his famous father.
Just the one season of single seater competition, his F1 practice debut came less than a year after his first competitive open wheel race, before his full race debut arrived at the tender age of 17, and just 17 months after he'd first tested a single seater for the very first time in 2013 on a gloomy October day at Pembrey.
So rapid was his climb to the top, new regulations were brought in to attempt to stop such a possibility in the future. But Max was never the norm. He was the exception. And exceptional. That the Super Licence requirements brought in as a knee-jerk reaction to his rise would today have stopped him reaching the top as fast as he did, seem now even more astonishing when one looks at his statistics.
In 159 Grand Prix starts in Formula 1 he has amassed more than 1,900 points, 74 podiums, 32 wins, 21 Fastest Laps, 18 pole positions and two World Championships. All by the age of 25. And only really, when taken on balance, with the best car in one season he's contested. This one.
IN NUMBERS: The stunning statistics behind Verstappen's dominant title defence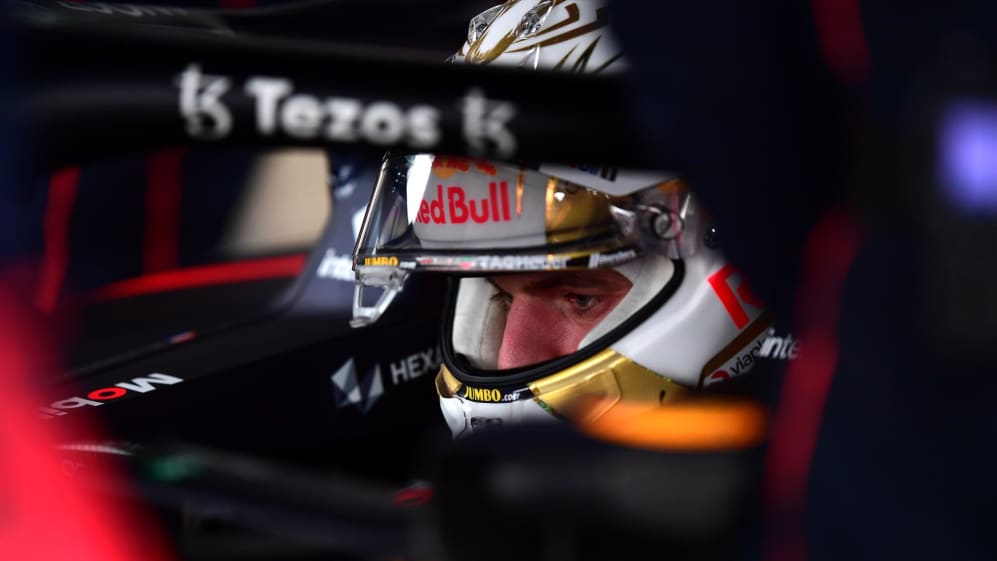 Max has always been in a hurry. Unapologetic in his style both on and off track. From karting, through the Florida Winter Series where we first met and his season in European F3, right through his early years in Formula 1, there was a brash aggression that hallmarked his craft and won him few friends. The Verstappen chop, a late defensive move, which itself had to be debated and regulated against, became a symbolic encapsulation of so much of what he represented.
He'd position his car in the middle of the track to ensure that whichever direction his attacker went, he had less track to cover. For the most part, he'd defend that ground before his rival could get alongside. But so marginal was its timing, he had to get it perfect. He was, of course, imperfect, still learning his craft as his new rivals were still learning about him. Many viewed his approach as a step too far and over the limit, but for Max it was simply how he'd always raced and what had brought him this far.
Such a reaction lay at the heart of the man in his early years. Through the school of tough love instilled by his father, he'd developed the thickest of skins, to the extent that any questioning of his approach became viewed as a questioning of who he was and his right to sit at the top table. He failed to recognise areas for improvement, consistently insisting that this was the way he was and the way he raced. It had always been more than enough and so he rejected the view he could or should adapt.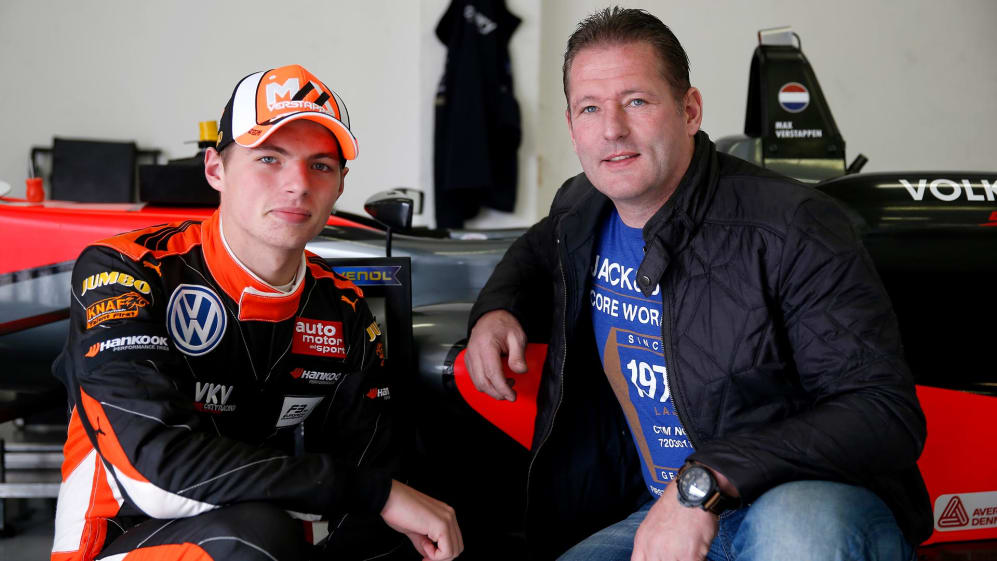 But the all or nothing approach and the mistakes his inexperience would often create, meant he eventually had to take stock. He had to change. I've always maintained the moment of clarity came at Monaco in 2018. He and Red Bull had the pace to monster the weekend. But Max had to prove he was the fastest at all times, and in final practice he crashed heavily, attempting to retake a P1 that did not matter. He would start last, incredibly fight back into the points, but on a day when his team mate roared to victory, Max had to take himself away and reflect on the fact he had nobody to blame for losing the victory but himself.
But even if it was tempered after 2018, that all or nothing approach reared its head again in his first World Championship-winning season. There were occasions, too many to count, in 2021 where I feel his view was so focused on the moment that he threw huge swathes of points away. So intensely channelled in the now, that the bigger picture was lost to him. Unable to see that the war was of more value than the battle.
READ MORE: Leclerc offers 'huge congratulations' to Verstappen as he reacts to time penalty
There was also the fact he was going head-to-head with one of the greatest of all time. Neither had raced each other often enough to have truly worked out each others' limits. A game of high-speed chicken ensued until, by the end, perhaps both were forced to realise that neither would back down. Here again was Max's unapologetic, unrelenting nature, determined to prove he had no weakness, when discretion would have proven the greater part of valour.
And then the title itself. Won in controversial circumstances not, for once, of Max's own making. His rival admitted that were the roles reversed, he'd have done exactly the same thing and bore Max no ill will for making the most of the opportunity he'd been presented.
It was the opportunity, not the driver, that Lewis took exception to. Yet for Hamilton's fans, and many others, talk did and still does resolve that despite leading more laps than the field combined, taking more podiums in a season than anyone in history and more wins than anyone else, Max Verstappen's first world title came with an asterisk.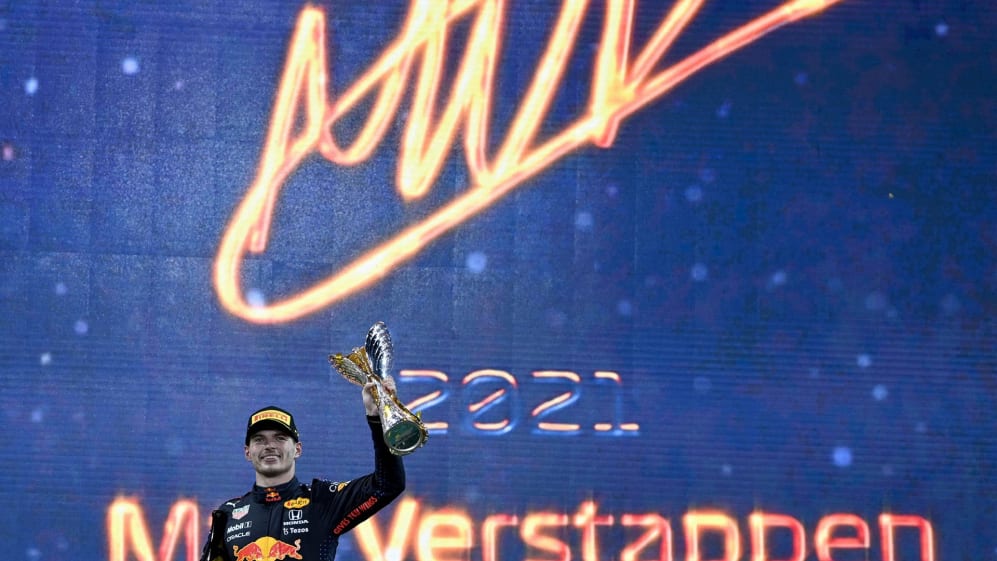 He has, in this and so much more, a lot in common with Michael Schumacher. The man many will always regard as the greatest driver who ever graced Formula 1 was viewed with suspicion on his rapid ascent to Formula 1. Called out by the world champions of the day for his aggressive driving style, his first World Championship was won under the cloud of a car many believed to be running contrary to the regulations, and concluded in a final race which left a huge swathe of the fanbase disgusted.
Yet it was Michael's follow-up season in 1995 that cemented him. With the controversies and the pressures of the year before now gone, the weight of expectation lifted, what many hoped would be a hugely competitive season between two teams and their lead drivers saw Schumacher lift himself to a level of serenity and nigh-on perfection that left him utterly unbeatable. For anyone who had questions or doubts, and for all of those who believed his first crown was illegitimate, when it came to number two that very next year there could be no question. He was the best in the business.
As Max has been in 2022.
READ MORE: 'He's raised it to another level' – Horner hails 'truly, truly dominant' Verstappen
There are many in the paddock who raced with and against Michael. Some who worked with Michael now work with Max. They too see the parallels. And for the Dutchman's rivals such comparisons should prove to be immeasurably worrying – because he's only just getting started.
A change of team and the building of an empire meant it would be another four years until Schumacher won his third title, launching him on what was at the time a never before seen run of success. Verstappen has no such team to rebuild, no such hurdles to leap. He has everything he needs in the here and now. He could match Schumacher's championship tally by the time he's 30.
He has peace off track, too. His relationship and responsibilities as a step-dad, the time with his family and the embracing of his part as brother and uncle bringing him a focus away from the racing world which has proven his sole focus until now. Balance, in a life that has otherwise been framed by a selfish pursuit of singular glory.
READ MORE: Verstappen left feeling 'very emotional' as he becomes two-time F1 title winner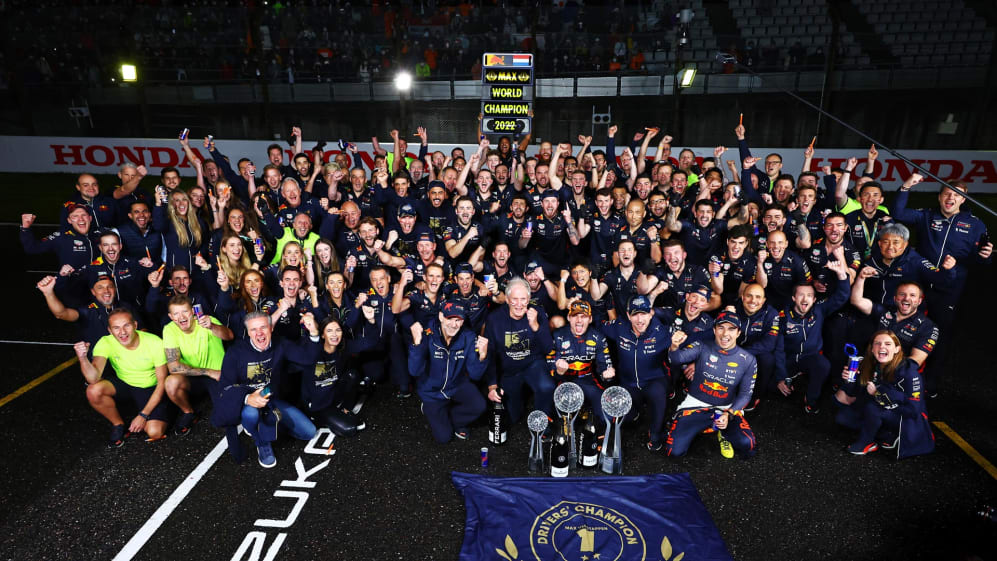 The mistakes he has made in 2022 have been few and far between. He has honed that desire to always be on it with an innate ability to put the car exactly where he needs it from the very first lap. Measured in his wheel-to-wheel racing, he's taken the points for the championship when they were all he could muster, but on the days when he's had the car underneath him to win, from wherever he's started, he's demolished the field. If there's an asterisk against his title this time, the footnote might only read: "Nobody else stood a chance."
As with Schumacher before him, we have seen confidence grow from controversy as with every lap turned he takes another step towards the creation of the complete driver. With what's likely to be at least a decade or more ahead of him in Formula 1, the only real questions that remain around this generational talent are how high his numbers will rise, and how many World Championships he'll amass before he calls it a day.