May 2022 date confirmed for inaugural Miami Grand Prix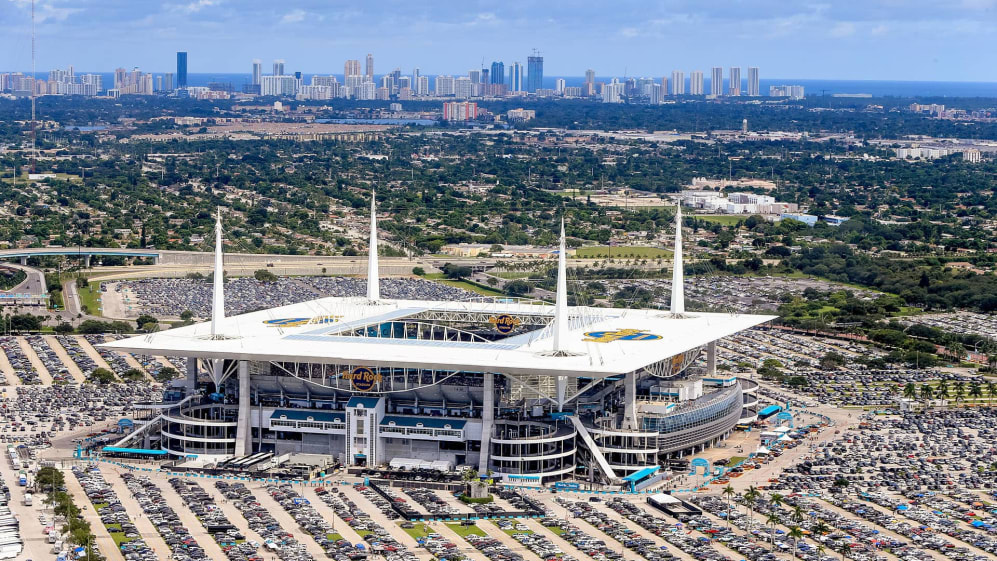 The dates for the inaugural Miami Grand Prix have been announced, with the race set to take place on May 6-8, 2022
With racing due to arrive at the newly-christened 5.41km Miami International Autodrome, the Miami Grand Prix will see Formula 1 race in the state of Florida for the first time since 1959, as the drivers prepare to do battle around the thrilling new track set within the city's Hard Rock Stadium campus next May.
MIAMI GP: Everything you need to know about F1's newest race - including how the track was designed
"We've worked hard to create a track with great racing and a venue with unparalleled fan experiences," said Tom Garfinkel, the Miami Grand Prix' Managing Partner. "There has been tremendous enthusiasm and anticipation for this event, and we're happy to be able to announce the date so that people can start planning for it."
Speaking ahead of the race, meanwhile, Miami Grand Prix CEO Richard Cregan said: "There is no doubt in my mind that the Formula 1 community and the sport's fanbase worldwide are going to be amazed by what they see next May.
READ MORE: Miami is coming – but where else has F1 raced in the USA?
"The circuit construction is progressing in line with expectations, and now that we have our date confirmed with Formula 1, we can rapidly follow up with revealing more of the detail of the experience that will be enjoyed at the trackside which will make this a truly stand-out addition to the calendar.
"This location is already well known for creating unforgettable experiences for events like the Super Bowl and Miami Open. We look forward to embracing an entirely new global sporting occasion."