Mazepin enjoys mixing it with the midfield in Russia, as Schumacher rues first retirement of the season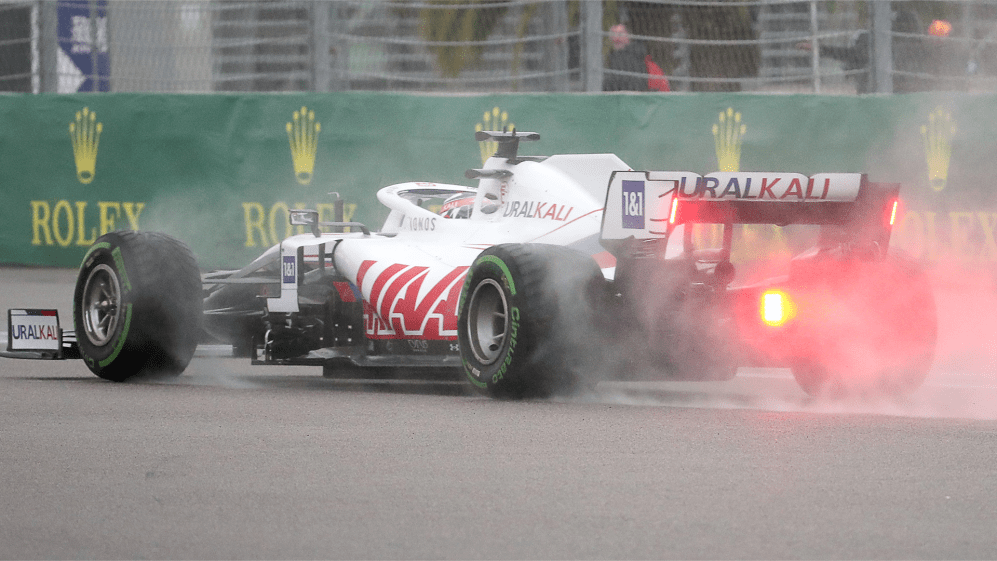 Haas might be at the bottom of the constructors' championship but their reliability has been an area of strength this season and Mick Schumacher's retirement in Russia was his first in Formula 1.
Schumacher has finished every race in his rookie season so far, and had a particularly competitive run in qualifying to split the two Alfa Romeo drivers in the wet. However, his race in Sochi ended on Lap 33 as Haas called him into the pits to retire.
"It seems like it's an engine problem," Schumcaher said. "We were trying to fix it out on track but unfortunately we didn't manage to. It is what it is, we live and we learn and obviously it's Formula 1 so things can happen. It's my first retirement this year, I was secretly hoping it would take some more time and maybe not even happen at all this year, but it's part of the game.
"I think up to then we were very good in terms of pace, the car felt really good out there, so lots of positives to take away."
READ MORE: Unpicking the six laps that turned the Russian GP upside down – and how Bottas played a key role in Hamilton's win
It was fun to overtake some cars that I would have never been able to overtake like Ferraris and Alfas, but nevertheless we know where we stand
A retirement wasn't the only experience gained by Schumacher on Sunday, with the rookie also mixing it with a number of other cars on the run to Turn 2 after starting from 14th on the grid.
"I think starting on the dirty side definitely made it that much harder for us to get a good start. Then being in the mix, trying to find a good spot I got sandwiched in the middle and I think clipped Antonio's car. So unfortunate, but I think that the pace was there. We probably would have managed to get closer to the cars ahead but if we would have overtaken them. So we'll just take the positives again, analyse them and move on to Turkey now."
READ MORE: Russell says converting P3 grid slot to Russian GP podium was 'not realistic' after claiming P10 in Sochi
It was a different story at the start for Schumacher's team mate Nikita Mazepin, as the Russian's home debut was marked by an excellent opening lap that saw him running 13th and hold off a number of quicker cars for a spell.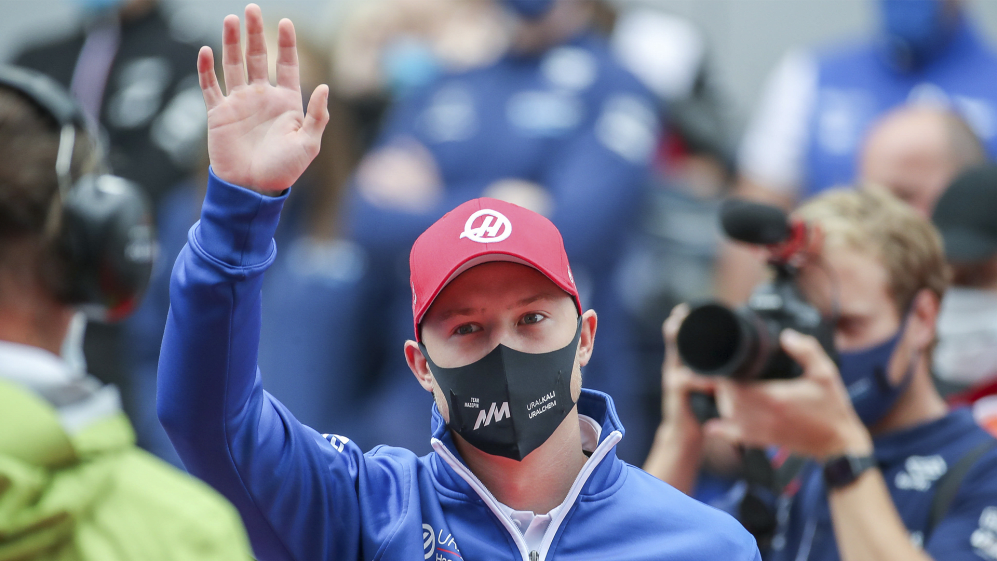 "A long race, loads of things happened," Mazepin said. "I had a very good first lap and did my best to hold the faster cars behind using the battery cleverly, which I think I did well.
"After we boxed I came out on hard tyres and I still tried to keep the cars behind, one car overtook me and then I had a lock up and unfortunately for us when the hards lock up they don't ever come back. So I struggled with the tyres but it is what it is.
"I think we as a team made a very good call to go on the inters as one of the very first cars and we gained quite a bit of time back. It was fun to overtake some cars that I would have never been able to overtake like Ferraris and Alfas, but nevertheless we know where we stand, and now eyes forward to the next race."
READ MORE: Penalty-hit Stroll reflects on 'tricky' end to Russian GP after contact with team mate Vettel and Gasly