Feature
Unpicking the six laps that turned the Russian GP upside down – and how Bottas played a key role in Hamilton's win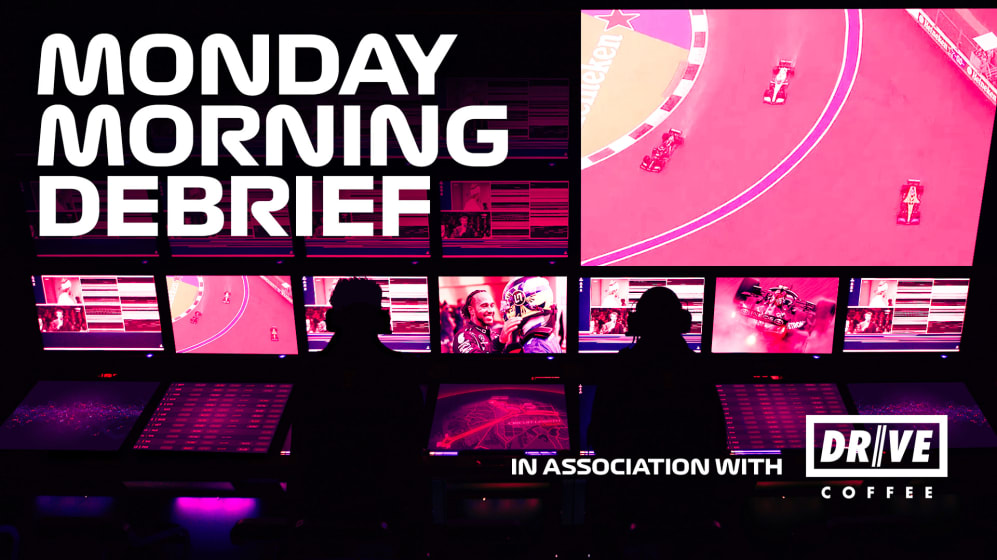 The outcome of the Russian Grand Prix came down to how Lando Norris/McLaren and Lewis Hamilton/Mercedes reacted to the rainfall six laps from the end. In hindsight we can see the correct decision was to pit for intermediates, that the 24s pit stop time loss would be more than made up by the difference in tyre grip as the conditions worsened.
But it wasn't immediately obvious in the moment. Both McLaren and Mercedes called their drivers in and initially both ignored the request, convinced they could hang on with their slick tyres, a judgement they made as the initial flurry of rainfall began to subside.
The difference in outcome was that Mercedes managed to convince Hamilton on the subsequent lap to come in. Here's how that unfolded.
READ MORE: McLaren 'didn't get it together as a team' says Seidl, after Norris misses out on Sochi win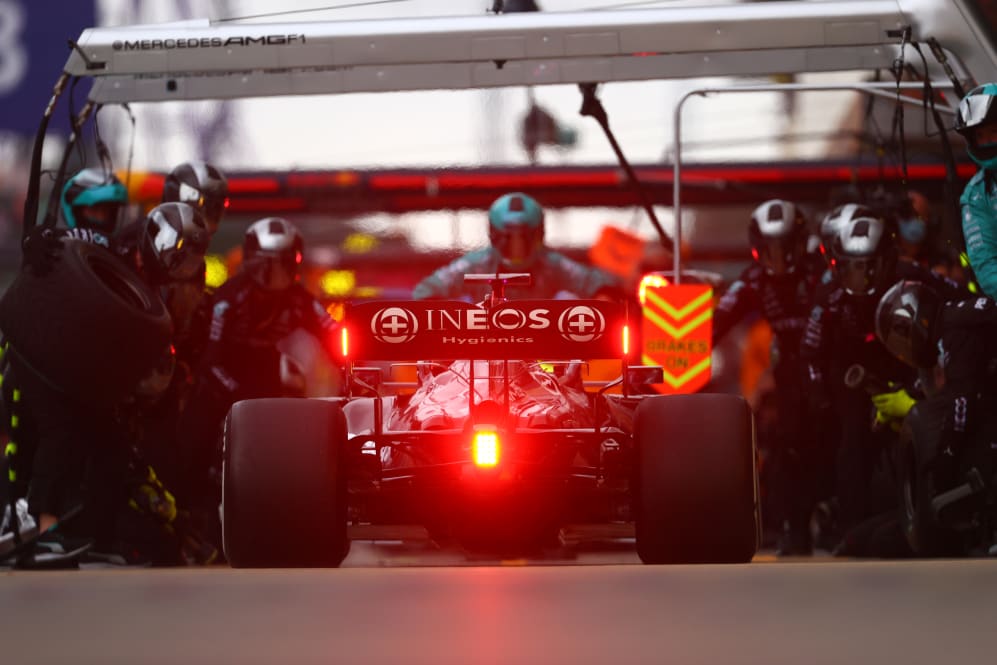 Mercedes had the luxury of being able to use Valtteri Bottas – running well out of the points after a penalised starting position of 16th – as a guinea pig when the rain first arrived on Lap 47. Bottas was actually still on Lap 46 and so caught it at Turns 5/6/7 and he immediately requested that he pit.
But, as he later recalled, "The team wasn't ready, and I think had we done that I could have been on the podium. I asked the team to come in when I was exiting Turn 15 but they told me to stay out, so I just think they weren't ready. I would have been on the podium with that but, also, it could have been worse."
Max Verstappen, running in seventh and struggling with a graining front tyre, was thinking of pitting on Lap 47. "But it was tricky," he related, "because if you came in too early, you would have destroyed the inters in that one or two laps because of it still being a bit too dry for two-thirds of the track."
The inters overheat spectacularly when run on a dry track and once that happens they are finished.
READ MORE: What the teams said - Race day in Russia
Running 12s or so further back, there was less risk of that for Bottas. By the time he was on his 47th lap, the rest of the track was beginning to receive the rain too. He was brought in for inters and his times immediately showed they were substantially faster over the lap.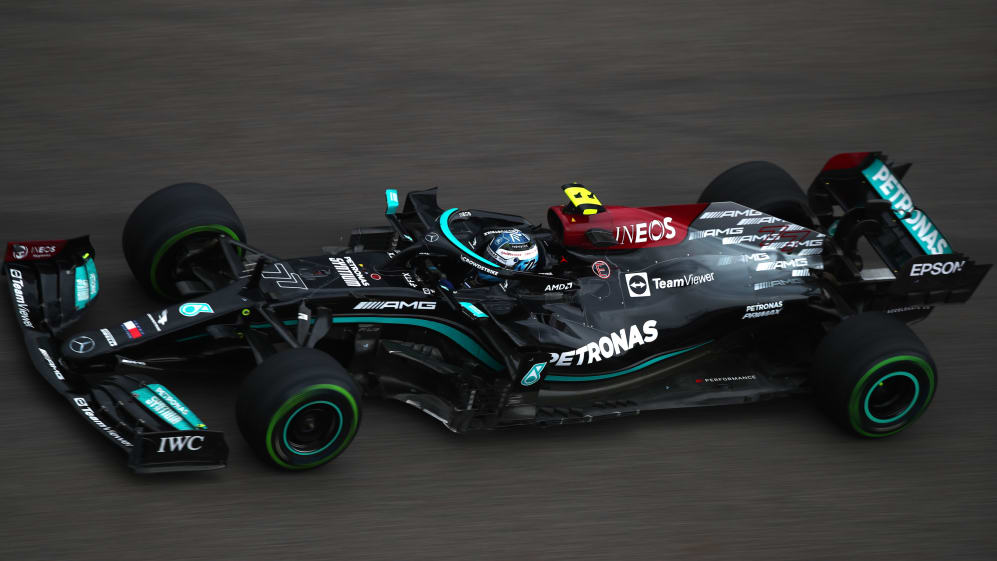 Those Bottas sector times informed teams up and down the pit lane to call their drivers in. Verstappen didn't need telling; he'd made his own decision already and was in at the end of Lap 48, as was Carlos Sainz and Daniel Ricciardo. Sergio Perez, in third, decided to stick it out, thereby splitting Red Bull's options.
Norris and Hamilton had ignored the request and each continued into the 49th lap. The rain seemed to be easing. McLaren had earlier radioed that the rain was expected to stay constant. With this in his mind, Norris reasoned he could handle the car through the worst of it – which was at Turn 5/6/7. But in the intensity of the discussion, what was not explained to him was that there were two fronts of rain, the second one just half-a-minute behind the first.
READ MORE: 100-time GP winner Hamilton insists Norris has 'many wins ahead' after McLaren man is denied maiden victory in Russia
Norris' stress showed in how heated he became in the discussion. The crucial moment came as he was asked towards the end of that 49th lap, after he had several times visited the run-off areas but still led Hamilton, what he thought about coming in. He gave a resounding, "No."
The discussion over Hamilton's radio was tense, but calm. After his initial overruling of the team call on the 48th lap, it was explained that more rain was about to arrive. The request was repeated. Unlike at McLaren, he wasn't asked. "With Max having stopped then we certainly were keen to shadow what he was doing," said Mercedes' Andrew Shovlin, "even if it meant we might leave the door open for Lando to take the win."
The protocol at Mercedes is that the driver can push back against a request but if the team still insists, they will issue a team order. In the event that wasn't necessary. In response to the repeated request to come in on Lap 49, Hamilton pressed his pit confirm button. This told the team he'd be coming in and that no team orders would be required.
READ MORE: 'Mind blowing' – Mercedes boss Wolff reflects on Hamilton hitting 100 Grand Prix wins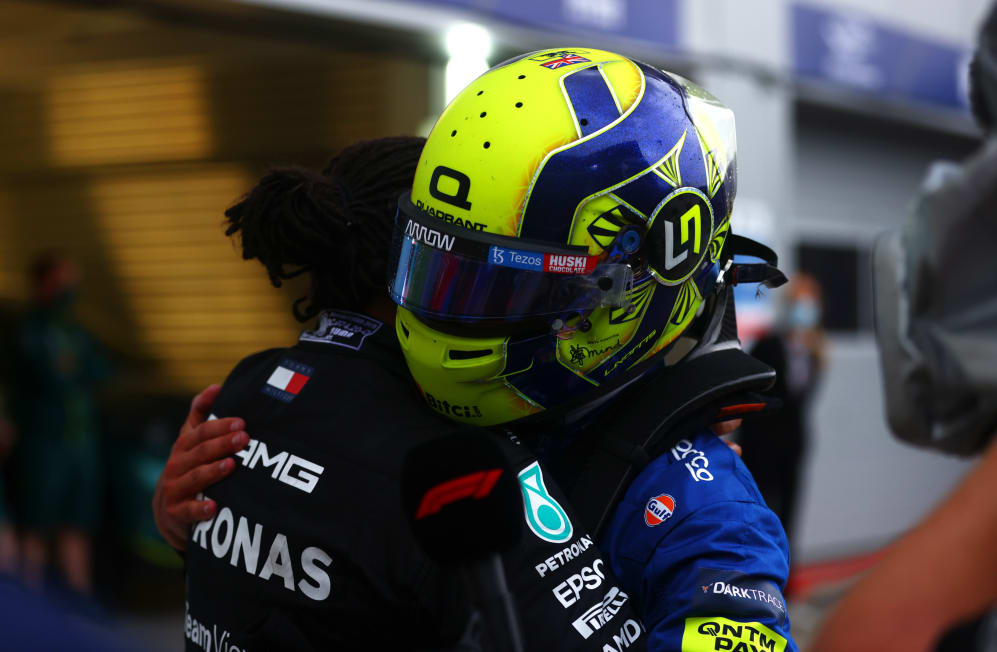 Norris was naturally devastated afterwards. "[The team] thought I should box and I decided to stay out. It was my decision, I thought it was the way to go. The team told me what was going on and I made the decision. I said I want to stay out, so it's not the team's fault.
"I made my decisions and they told me it was only going to be drizzling like it was for those first five laps, but it rained a lot more. That's something we didn't know for some reason, Mercedes seemed to know it was going to rain a lot more, it's something I'll talk to the team about."
READ MORE: 'Everything was under control' – Devastated Norris convinced win was on without late rain in Sochi