McLaren drivers hail 'best Friday' of the season after top 10 finishes in Melbourne
After a disappointing start to their 2022 campaign, McLaren showed improved levels of performance on Friday in Melbourne with a pair of double top 10 finishes in FP1 and FP2, much to the delight of their drivers.
Daniel Ricciardo – who will be hoping to get his first points of the season at his home race – said he had "a decent level of confidence in the car" and is hopeful there is more to come over the weekend.
"It does [feel good to drive]. Hopefully there is not too much sandbagging going on with the others. The feeling in the car was good," said Ricciardo. "I think both sessions were top 10, hopefully we can keep that going tomorrow. The main thing is that we have a decent level of confidence in the car.
READ MORE: 'It's pretty wild' – Home fans 'stoked' for Melbourne's F1 return, says Ricciardo
"I think we found a good set-up this afternoon. Especially the first part of the session on the medium, I was pretty happy there. I think with the softs, I didn't find as much as I think I can. So yeah, there is more to come from that tyre but otherwise from driving, I felt like I was getting on the limit today. So, I don't have a second in my pocket but of course you will find a little more as the weekend goes on."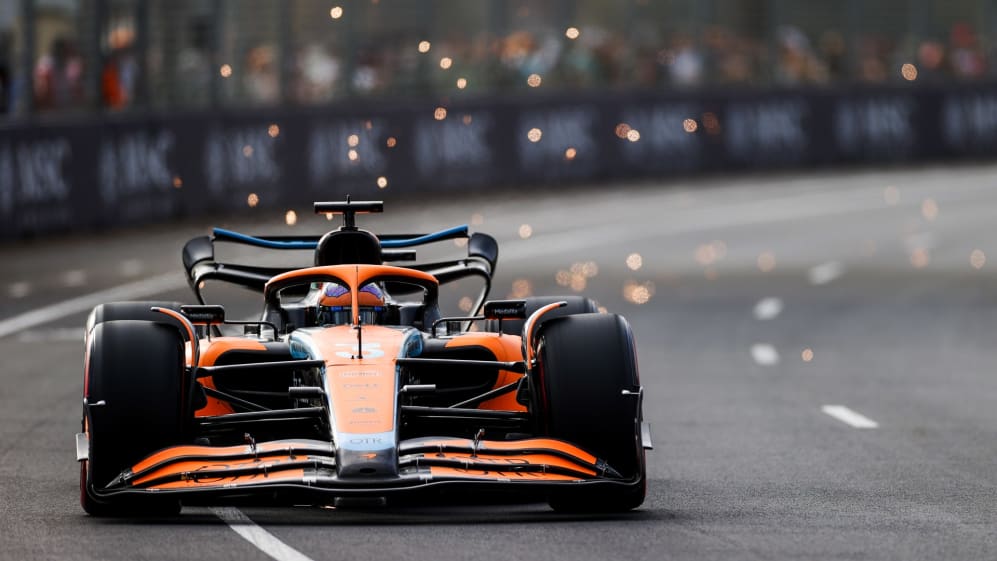 Lando Norris finished in P5 and P8 in FP1 and in FP2 respectively and the Briton believes McLaren have taken a "small step forward". But like his team mate, he was optimistic about seeing some more improvements over the weekend.
"Probably our best Friday so far," said Norris. "I'm hoping it can kind of continue into tomorrow because we have a good feeling. I think we made a few changes, so we've learnt a bit this weekend already, or from the previous few weekends, that we've implemented, and I think it's working reasonably well.
MUST-SEE: Take a visor cam lap of the new-look Albert Park with FP1 pace-setter Sainz
"We've taken a small step forward so it's a good start and hopefully over tonight we can continue that into tomorrow and make a couple of further improvements."
As well being impressed by an improved MCL36, Ricciardo was also impressed by an improved Albert Park track that the Aussie was involved in redesigning himself. The McLaren racer expects an improved race but was quick to downplay expectations.
"Look, I think it will be better. Is it going to be 10 times better? Probably not to that extent but I think it will be some degree better," said Ricciardo.
FP2: Leclerc leads Verstappen in second Australian GP practice session
"I think it's also complimented by an extra DRS zone, the cars can follow a bit better this year, so if there is not more overtaking I think you are at least going to see more closer racing and more kind of nose to tail.
"I think we will get a fun one Sunday but I don't know; I am cautious not to oversell it... but the main thing is today it was an enjoyable driving experience."