McLaren have 'matured a lot' and gained confidence since I first joined, says Sainz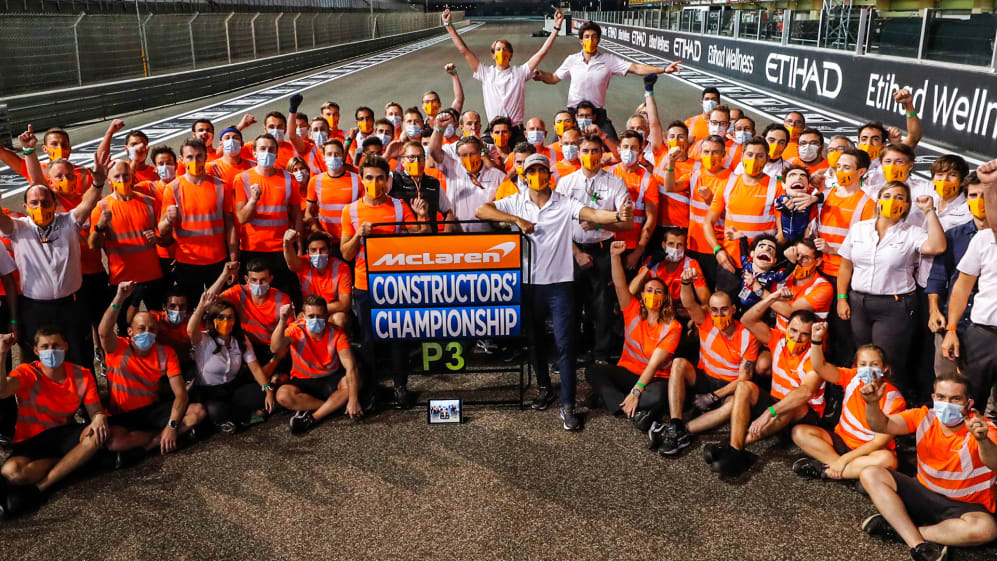 Carlos Sainz is leaving McLaren behind to begin a new chapter of his racing career with Ferrari in 2021, but before he made the switch, the Spaniard had plenty of praise for the team he has spent two successful seasons with.
Sainz clinched 105 points in 2020 – along with a podium finish at Monza – to help McLaren to their best constructors' finish since 2012, as the Woking squad took third in the standings ahead of Racing Point. Having joined the team for 2019, Sainz was asked how McLaren have changed in his two years there.
READ MORE: Ferrari line up old-spec car test for Sainz, but no such luxury for Vettel or Ricciardo with their new teams
"The team has developed, obviously has matured a lot, but the motivation and the good spirits were there since day one at the end of 2018 and that's the thing that I admired the most about McLaren; the fact that even after a tough season in 2018 everyone was in good spirits, everyone was motivated and that gave me, immediately, a good feeling," he said, speaking at the final race of 2020.
"The team is exactly in that same position now of good spirits, a lot of motivation, but I think everyone has a lot more confidence now. These last two years have given the team a lot of confidence, knowing that the team is progressing and is going in the right direction.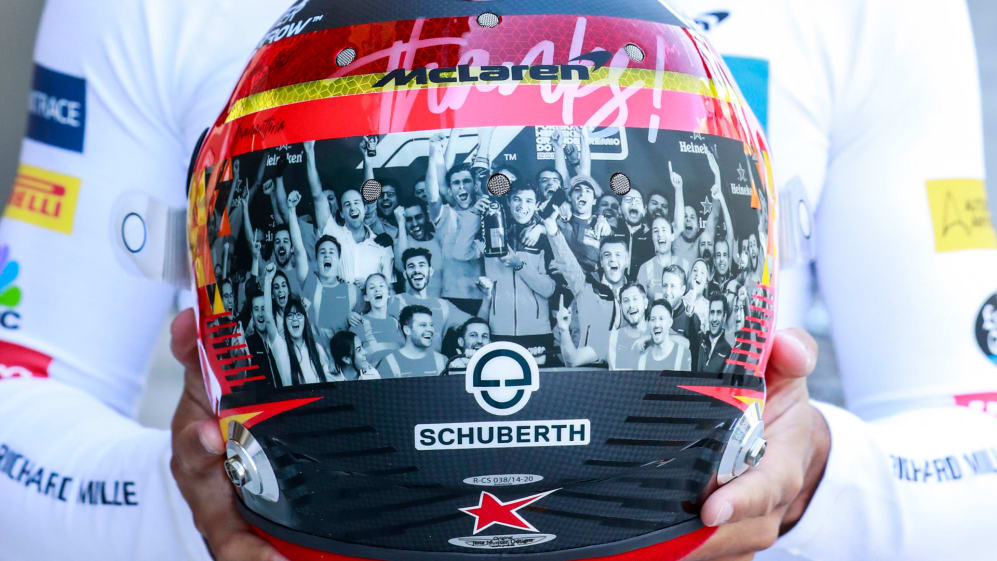 "From my side I'm proud to have been a part of that and I wish this team the best for the future because I think this is what they deserve," he added.
Sainz is joining Formula 1's most successful team this year and partners Charles Leclerc in a stellar Ferrari pairing for the 2021 campaign. However, that doesn't mean he won't miss his old colleagues at McLaren.
READ MORE: Norris says racecraft his biggest improvement of 2020
"I leave a lot of good friends," he said, mulling over what he'd miss most about McLaren. "It's difficult to pick one thing, no? But in the end, Formula 1 teams, you end up spending a lot of time with people; we obviously travel the world together… and we end up forming relationships and if there's one thing I'm taking from McLaren, it's a lot of good friends, people that I've managed to enjoy going racing more than ever."
Daniel Ricciardo takes Sainz's place at McLaren, not only sparking hopes of a new blossoming bromance between him and team mate Lando Norris, but a bright future for the once-dominant team.