Ferrari line up old-spec car test for Sainz, but no such luxury for Vettel or Ricciardo with their new teams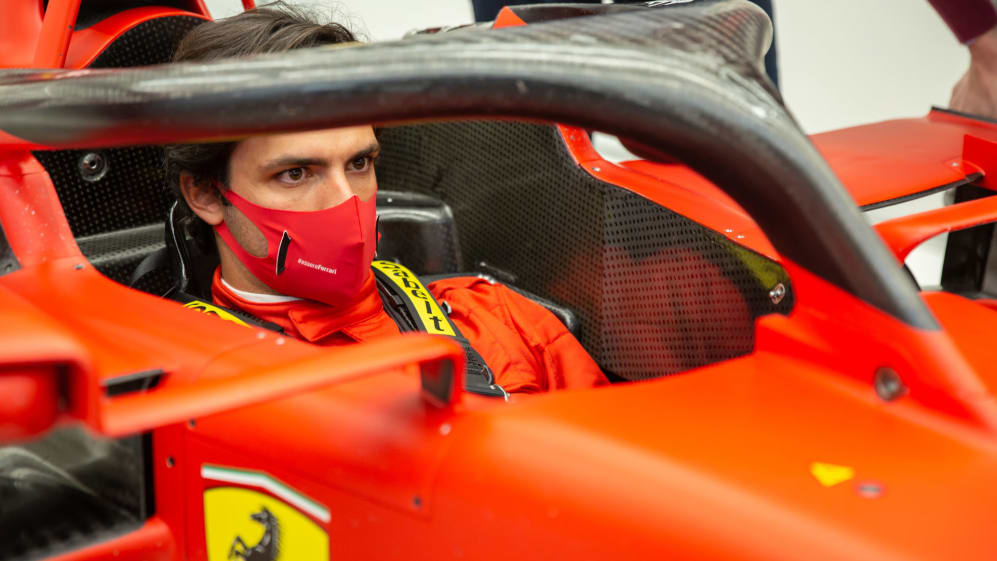 Carlos Sainz was central to a round of driver transfers in 2020 that will see him join Ferrari, Sebastian Vettel part ways with the Scuderia for Aston Martin, and Daniel Ricciardo join McLaren in place of Sainz for 2021. But of that trio, it is only Sainz who may gain extra testing time with his new team before the new season starts.
With testing expected to be a three-day event in 2021 (compared to six days in 2020), new drivers will have a tougher time settling in to their respective teams this year. The sporting regulations state that teams are allowed to test cars that were used in any of the three calendar years prior to 2020, which is a possibility for Sainz at Ferrari, according to Team Principal Mattia Binotto.
READ MORE: Sainz 'exceeded expectations' at McLaren, says Brown
"Obviously we are planning to organise something for Carlos, to make sure he can speed up somehow his integration with the team, with the engineers, with the car, with our way of working, our procedures," explained Binotto.
"Simulator will be important in that respect… but yes, we are currently trying to organise January time eventually, to run with an old car, just to make sure again he gets used to the team and our procedures and know the people."
However, according to McLaren boss Andreas Seidl, the same luxury may not extend to Ricciardo as he replaces Sainz at McLaren this season.
"The rules are pretty clear of what we can do, plus we also do not have the possibility at the moment at McLaren to run an old car, which means it's pretty straightforward in terms of him, Daniel, running the car," said Seidl, whose team will use Mercedes power from this season.
READ MORE: McLaren driver Ricciardo will have to face 'much stronger' Alpine team this season, says Abiteboul
"We only have the possibility in this single test with the three days but of course we are working hard within the team at the moment, together with Daniel from the first of January onwards, to integrate him into the team as quickly as possible."
Unfortunately for Aston Martin's new signing, ex-Ferrari veteran Sebastian Vettel, the team previously known as Racing Point don't have a test planned for him either.
READ MORE: Aston Martin reveal new title partners ahead of F1 return
"We too don't have the ability to run a two-year old car," confirmed Team Principal Otmar Szafnauer, "so we'll be doing everything we can with Seb to get him integrated into the team, do a lot of sim work with him as well, and then use the three days of testing that we have to the best of our ability to get him ready for the first race."