Norris says racecraft his biggest improvement of 2020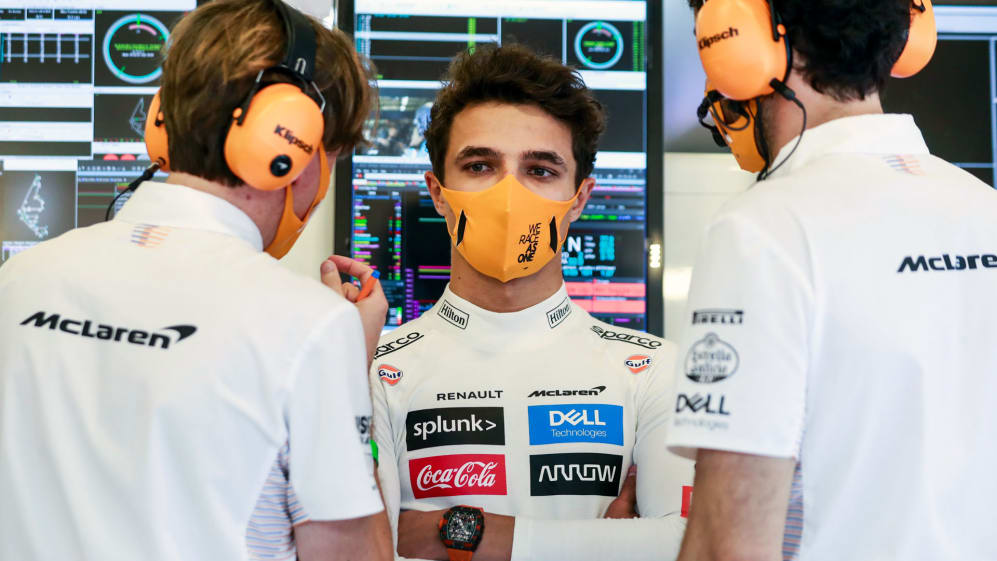 Lando Norris found it an awkward task to evaluate his biggest improvement of the 2020 season, but the young McLaren driver eventually concluded that he spent "a lot of time" improving the details of his racecraft.
The 21-year-old, who is currently self-isolating in Dubai having recently tested positive for Covid-19, was asked how he maximised the potential of his competitive McLaren MCL35 ahead of last year's penultimate Grand Prix.
READ MORE: McLaren driver Ricciardo will have to face 'much stronger' Alpine team this season, says Abiteboul
Norris replied: "The race is one of the areas I did work on the most over the winter because I realised it was one of my bigger weaknesses [in 2019]. It's something I spent a lot of time on digging into all the details, because there's a lot of things that happen in the race that come together to make a good race; it's not just… singular things.
"So it's something I put a lot of focus on and time into and it's something throughout this year I've definitely been much stronger in but there's still more areas for me to improve and to continue to get better at."