Mekies says mood in Ferrari camp 'as high as it gets' despite 2022 setbacks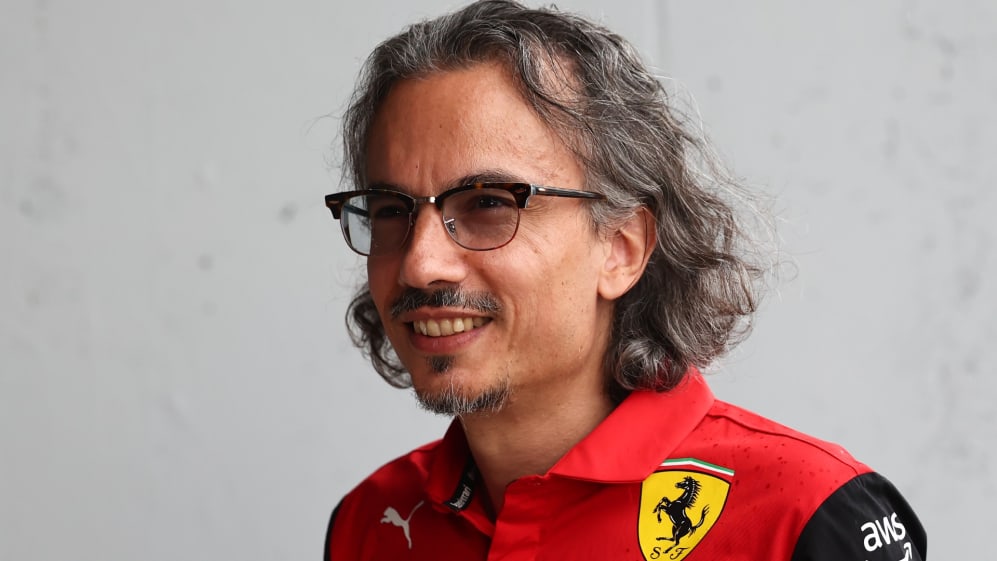 With nine races to go in 2022, Ferrari currently sit second in the constructors' championship – 97 points behind Red Bull. But the Prancing Horses' Racing Director Laurent Mekies insists that the spirit within the team is still high, despite the large deficit to their rivals.
Ferrari started the season well, winning two of the opening three races. But due to a mix of reliability issues, controversial strategy calls and driver errors, they have won just two of the last 10 races.
That means that what was once a 49 point-lead over Red Bull at the top of the championship is now a distant second place for Ferrari, with the team only 30 points ahead of Mercedes in third place. But speaking ahead of the summer break, Mekies said that the mood within the Scuderia remained buoyant.
READ MORE: Tost knew Vettel would become a 'real big driver' in 2007 as he pays tribute to his former racer
"The mood in the camp is as high as it gets, because people like Charles [Leclerc], Carlos [Sainz], Mattia [Binotto], these guys are driving the team in all situations," said Mekies. "You have the good moments, you have the bad moments, and I think the difference comes from this sort of leadership.
"They are able, whatever happens, to press the reset button, to bring everybody together, to look back at what happened, to learn from it and to go and look to the next race with a smile and with more motivation than the race before."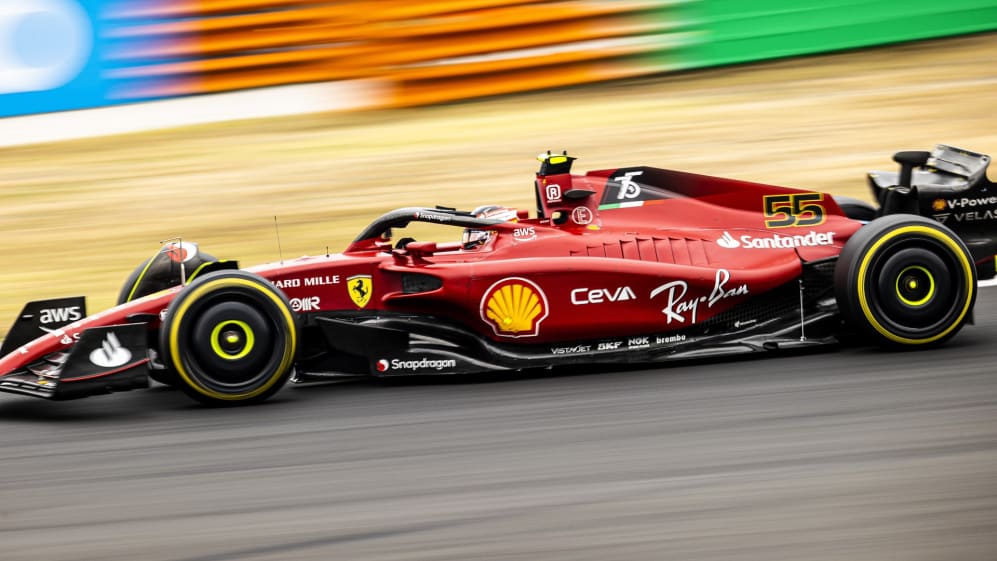 Mekies also lauded the improved performance in recent races of Carlos Sainz, who after a difficult start to the season, has shown good form in the last few rounds – including sealing his maiden pole position and victory at Silverstone.
Asked what Sainz had done to turn his form around, Mekies replied: "At first it comes from Carlos's ability to analyse what the car does and what he needs from it.
"And then not only is he able to feel it, but he's able to communicate it to the engineers, and slowly we have been able to transform that into actions in terms of the way we set up the car, and in terms of the way that perhaps we tweak some of the developments, and that's how it happened.
READ MORE: 'Why would you risk it?' – Sainz explains his reluctance to drive historic F1 cars
"You are never sure it's going to produce the results you hope until you actually see these trends coming," Mekies added. "So, it's good positive information for us to see that the trend seems to be there."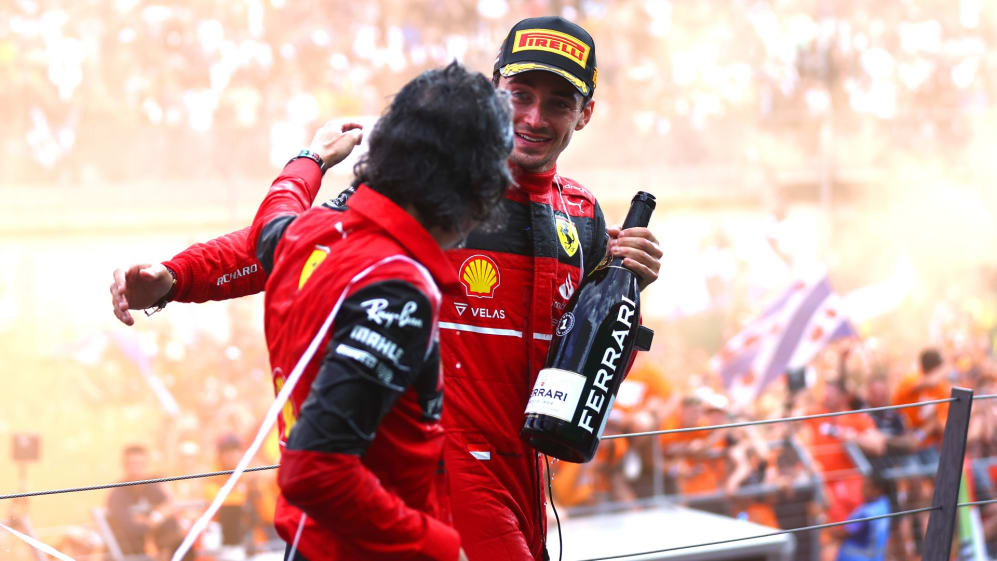 Mekies also threw support around Charles Leclerc, as while the Monegasque has achieved seven pole positions this season, he has made a few high-profile errors in races – most notably at Imola and Paul Ricard. But Mekies was instead focusing on Leclerc's "impressive strike rate" this year.
READ MORE: 'A shot of adrenalin for 90 seconds' – F1 drivers on what it feels like when the visor goes down for qualifying
"Let's start from the speed," said Mekies of Leclerc's 2022 performance. "He has been showing such outstanding speed this year again that you don't want to go and touch that aspect. Charles doesn't need us… as a great racing driver, to understand where he needs to go in terms of closeness to the limit.
"He is a master of that and, as we all do, mistakes can happen. I think we don't look at single mistakes, we look at the strike rate. We look at how extraordinarily you're able to do things compared to stuff that you do not as good, and I think his strike rate this year has been very, very impressive and we don't want him to change anything."