Mercedes announce engine chief Andy Cowell is to leave the team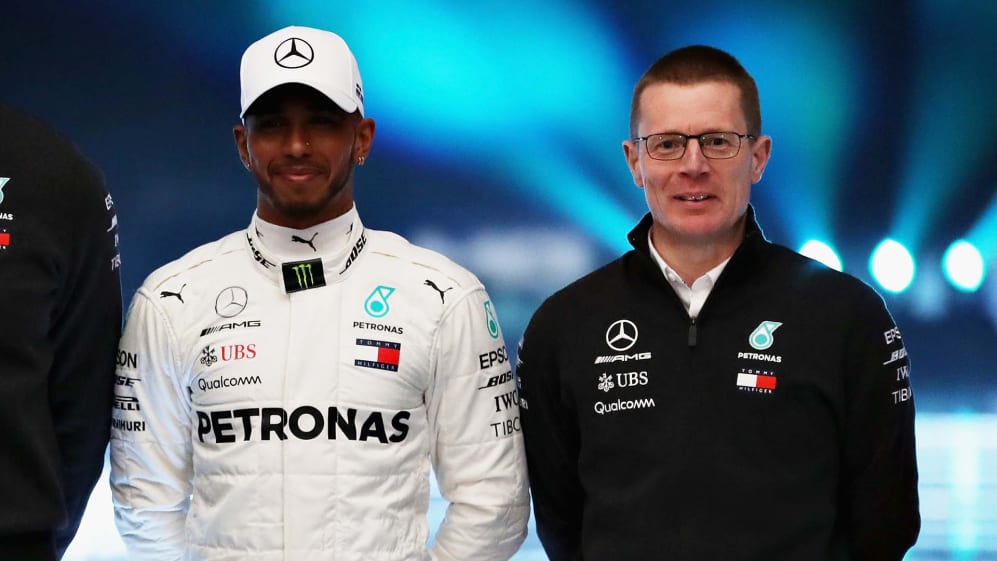 Andy Cowell, the man who has overseen the production of the V6 hybrid power units that have won six consecutive double world championships for Mercedes, is to leave his role as Managing Director.
Cowell has headed the Mercedes-AMG High Performance Powertrains (HPP) department for the last seven years, having worked there in total for 16, but informed the reigning world champions of his intention to depart in January.
Since then Cowell – who also had a hand in the Cosworth engine Johnny Herbert used to win the 1999 European Grand Prix with Stewart and the BMW engine that powered Williams to four wins in 2001 – has worked with Mercedes Team Principal Toto Wollff and Daimler's Markus Schafer to define a new management structure.
READ MORE: Toto Wolff on his future, Mercedes' commitment to F1 – and those Aston Martin links
Cowell's responsibilities will be split among the senior leadership team, with Hywel Thomas taking over as Managing Director, with direct responsibility for the F1 Power Unit.
Andy's leadership of the team at HPP has been a key factor in our championship success in recent seasons
Mercedes say Cowell will continue to work alongside Thomas to "support the transition" and will consult on "a major future project until at least early 2021".
"Andy's leadership of the team at HPP has been a key factor in our championship success in recent seasons," said Wolff. "He has made an outstanding contribution to our motorsport legacy and I have valued and enjoyed our working relationship since 2013; I am sure he will enjoy great success in the next challenge he decides to take on.
READ MORE: 'I've been driving something flat out every week since Melbourne to keep sharp,' says Bottas
"Our philosophy has always been that a winning team is a dynamic organisation, and that change is a natural part of every company's development. I am particularly pleased that we have been able to work together to create a new leadership structure, by building on the strength in depth of the team in Brixworth.
"It puts us in a very strong position for the years ahead, as we aim to set new benchmarks in Formula One and Formula E."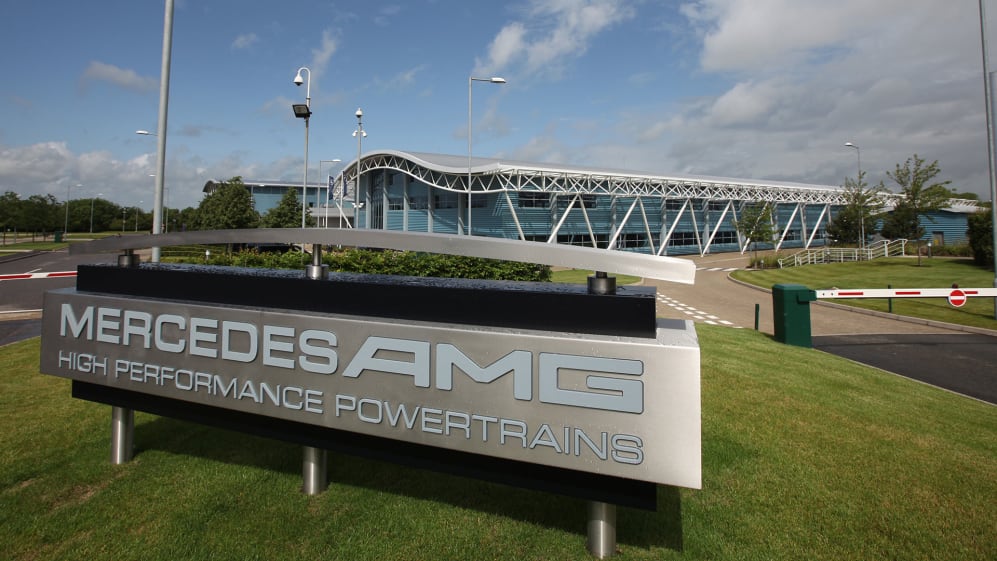 Cowell said: "After 16 enjoyable years working for HPP, I have decided that now is the right time to move on from my role and seek a new engineering business challenge. I have appreciated the opportunity to work with Markus and Toto in defining the future leadership structure of the company and I have every confidence in the ability of Hywel and the team to lead the company forward."
Thomas added: "Andy and I have worked together throughout my time here and I am thankful to have been able to learn from him during this time and through a period of great success for the team.
"Our new leadership group is very excited to step up to this new challenge: we have an incredible team of people at Brixworth, and we are all focused on delivering maximum performance on track in the years ahead."
WATCH: Hamilton back at the wheel at Silverstone as he prepares for title defence
Lawrence Barretto [F1.com Senior Writer] says...
Engineers get involved in Formula 1 because they live for the challenge, the daily desire to break new ground, find more performance, achieve the impossible.
Andy Cowell has been doing that for 16 years at Mercedes, and in the process has overseen production of the most successful power unit of its generation.
As Wolff said, Cowell's influence played a huge role at the Silver Arrows in terms of making winning the norm for the team. But eventually, everyone reaches a point where they feel they've taken a project as far as they can – and want a new challenge. Cowell appears to have reached that point.
His departure is big but the timing is key
His departure is big but the timing is key. Whereas the gaps between engine manufacturers were huge at the start of the turbo hybrid era, they are all pretty much on par right now – so this will hurt Mercedes less. The next major engine formula change doesn't come in till 2026 at the earliest.
That gives Mercedes time to get let their new engine leadership structure time to gel while Cowell also has plenty of time to confirm what he wants to do next, whether or not that involves another role in F1.
Change in Formula 1 is inevitable, and Mercedes is already well-versed in dealing with it. In 2017, Paddy Lowe left his role as Executive Director (Technical) and in 2019 CEO Dieter Zetsche departed. And earlier this month, Wolff admitted he is "contemplating" his future. Throughout, Mercedes have continued to set the standard.
Time will tell if they can weather the latest adjustment and those on the horizon.