Mercedes' current struggles 'no fun at all', says team boss Toto Wolff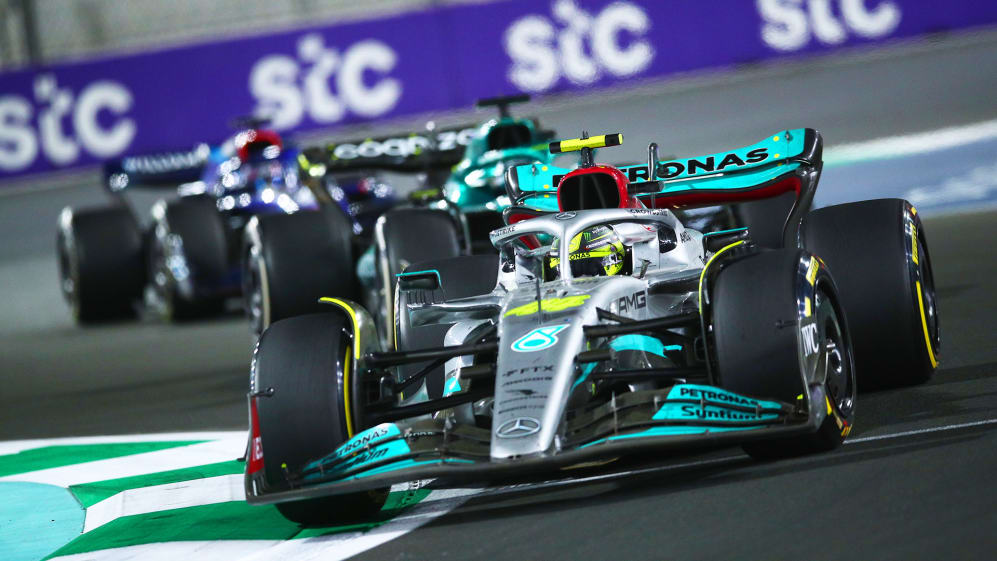 "No fun at all." That's how Mercedes boss Toto Wolff describes the Silver Arrows' current predicament, the reigning world champions lacking the pace to compete for victories – or even the podium – based on pure performance.
Seven-time world champion Lewis Hamilton admitted his team have their work cut out to get back in the fight this year after he finished 10th in Saudi Arabia, with team mate George Russell fifth as Red Bull and Ferrari fought for the win.
READ MORE: 'We've got a lot work to do' says Hamilton after scraping solitary point in Saudi Arabian Grand Prix
Having competed for both titles every year since the turbo hybrid era began in 2014, Mercedes now find themselves in the unusual position of third-best with a car they are struggling to get the most out of.
"We have been right in the middle of those fun games [at the front] for the last eight years," said Wolff. "It's extremely painful to not be part of those fun games, and by quite a chunk of lap time deficit.
"We're not going to rest until we're back in the mix. It's no fun at all. It's an exercise in humility and it's going to make us stronger in the end, even though it's not fun right now."
All of the teams have struggled to get on top of the phenomenon known as porpoising or bouncing that is impacting the new-for-2022 cars, with Mercedes among those who are scratching their head the most, according to Wolff.
TREMAYNE: Mercedes tried but couldn't overcome their issues in Jeddah – and now the climb looks even steeper
"I think we're not running the car where we're wanting to run it [in terms of set-up], and therefore it's very difficult to really assess what the lap time deficit is if we were able to run the car lower," added Wolff.
"I would very much hope that the gap is very much closer to what we have seen [in Saudi Arabia], but there are deficits everywhere."
Mercedes are currently second in the constructors' championship, with 38 points – one more than Red Bull, who failed to score with either car in race one – but 40 adrift of leaders Ferrari ahead of F1's return to Australia next weekend.