Mercedes duo say Ferrari are 'killing us' on the straights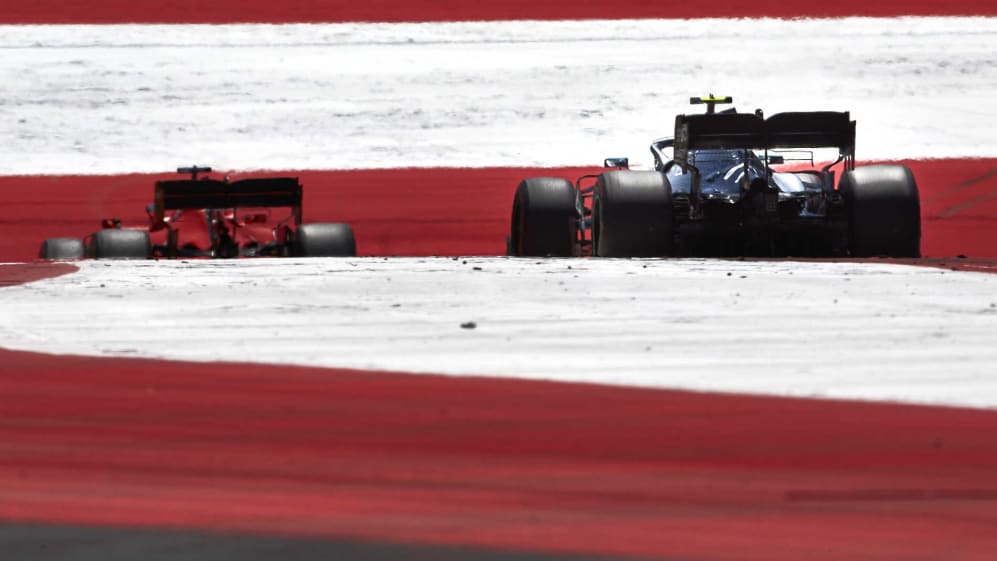 For much of the V6 hybrid era, Mercedes have been the undisputed kings of power – but it appears the baton may have been passed. After qualifying in Austria, Lewis Hamilton and Valtteri Bottas said the Ferraris were "killing" them on the straights at the power sensitive Red Bull Ring…
Charles Leclerc was the star of the show in Austrian GP qualifying, the Monegasque taking the second pole of his career and Ferrari's third of the season, 0.259s clear of Lewis Hamilton, who was subsequently handed a three-place grid penalty for impeding the Alfa Romeo of Kimi Raikkonen.
Vettel may well have helped the Prancing Horse lockout the front row of the grid, were it not for an issue with an air pressure line to the engine ruling him out of setting a time in Q3.
Data suggests Ferrari have a substantial advantage over Mercedes on the straights, with both Hamilton and Bottas, who will start third, seemingly surprised by how much of a benefit that proved for the team in red in qualifying.
"We expected to be super close but they [Ferrari] had a bit of a margin," said Bottas. "Pole position was out of reach. They are really killing us on the straights. In all of the corners we manage to recover, but in the straights we can't match them."
We definitely underestimated how fast they would be...
Hamilton echoed his team mate's comments, but added that he also feels the Prancing Horse has improved in the corners, particularly in the medium and high speed.
"From the get-go we noticed a deficit with the Ferraris, we thought it would be a lot closer than it was," said the five-time reigning world champion. "We picked out more time in FP3 and going into qualifying, we definitely underestimated how fast they would be. Ultimately on the straights they kill us.
"They've got that extra bit of power here that helps and I guess they've managed to figure out how the car works on medium and high-speed corners."
Bottas remains hopeful of a strong result on Sunday, though, insisting that Mercedes are starting on the right tyre with the medium. That's in contrast to pole-sitter Leclerc, who will start on the soft, a compound he reckons is the best for him and his team.
"Starting third tomorrow is not a bad thing here, with the long run down to Turns 3 and 4," said Bottas. "We've seen in the previous years that positions change, so I'm very optimistic for tomorrow. Everything is possible and for my feeling we're definitively starting on the right tyre.
"It could be a small disadvantage for the start and for the first one or two laps, but I think going on the medium opens more opportunities for us than for Charles, for example, in terms of strategy.
"We can go a bit longer, if needed, but we can also stop a bit earlier if we want and put the harder tyre. I'm sure it's going to be interesting tomorrow."