Mercedes explain 'first step' Imola upgrades as they look to challenge Red Bull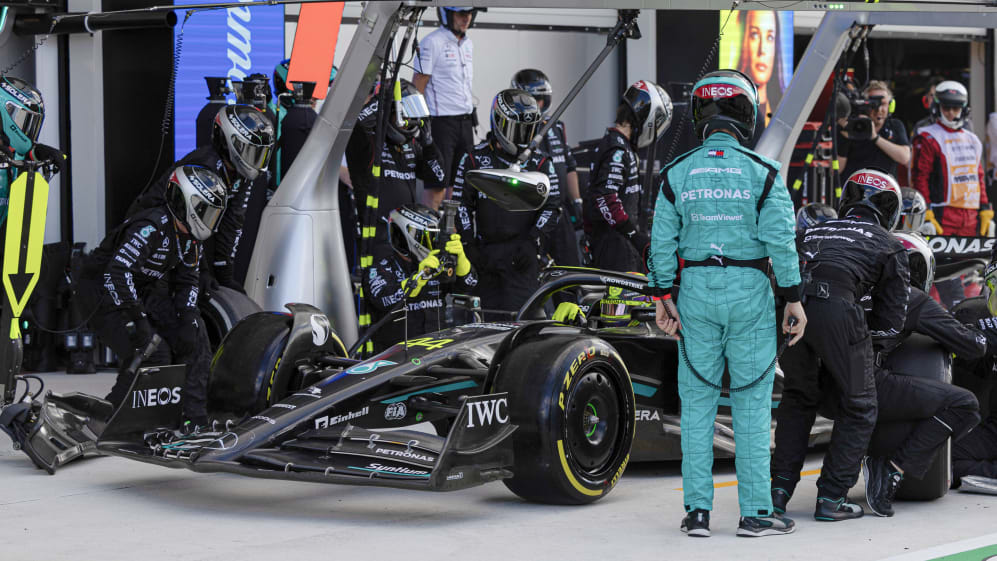 Mercedes are set to bring their first major upgrade of the season at this weekend's race in Imola, and the team's Engineering Director Andrew Shovlin has revealed how these updates should get them back on the path to competing with Red Bull.
The eight-time world champions are currently third in the championship, with 96 points – 128 points off championship leaders Red Bull – and head to Imola with just one podium to their name this season – Lewis Hamilton's second place in Melbourne.
READ MORE: Hamilton reveals his fitness team developments after Angela Cullen split
Their form so far this year has led Team Principal Toto Wolff to call the W14 "poisonous to drive", while their seven-time world champion driver, Hamilton, admitted after the Miami GP that he was "counting down the days" until Mercedes brought the upgrades.
And speaking in the team's debrief on Mercedes' YouTube channel, Shovlin revealed that the decision on these upgrades where made all the way back in Bahrain, with the aim being to give Mercedes a new "direction" to develop their car.
"Well, if we go all the way back to the Bahrain test, Bahrain race, that was when we realised that we didn't have a package that was going to allow us to fight for a world championship," said Shovlin.
"And we continued on that same development direction, we wouldn't end up in a position where we felt we could challenge Red Bull.
"So, it was around that time that we took some decisions on how we develop the car – how the car works aerodynamically, how we shape the characteristics of the car, how it is in terms of handling.
READ MORE: 'Where did Ferrari and Mercedes go?' – Horner baffled by rivals after latest Red Bull 1-2
"What we are going to be bringing to the track in Imola is the first step of that work. This takes quite a long time to develop in the wind tunnel, you can't just do these things overnight.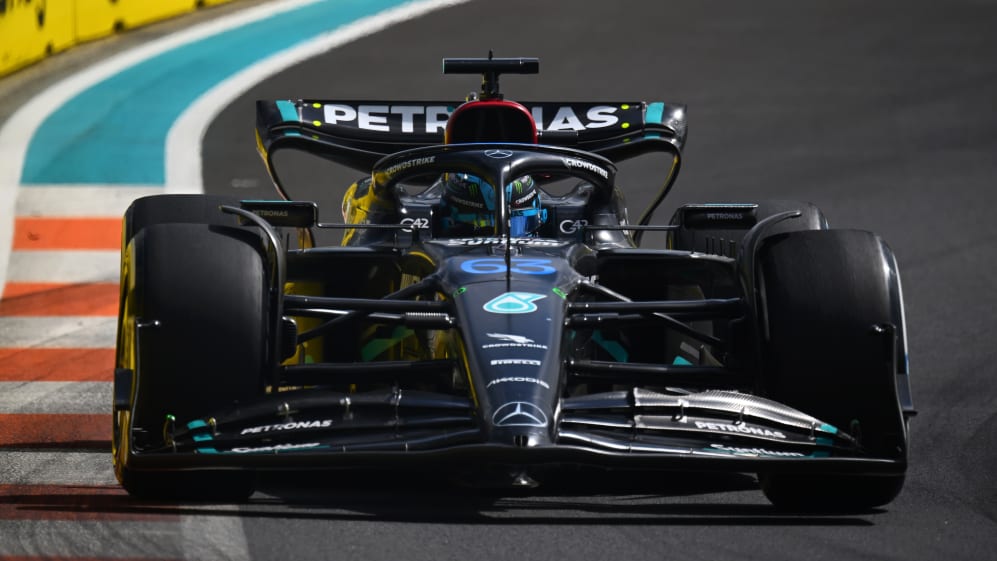 "But the Imola package is the first step in that direction. We are hoping to bring other updates later in the year. We do hope it is quicker, we hope it is better in terms of qualifying and race pace.
"But, as I said, the key thing is not just looking to bring a lap time update. We are looking to head off in a different development direction, one that we think gives us a better chance in the long term of being able to challenge for race wins and world championships."