Hamilton reveals his fitness team developments after Angela Cullen split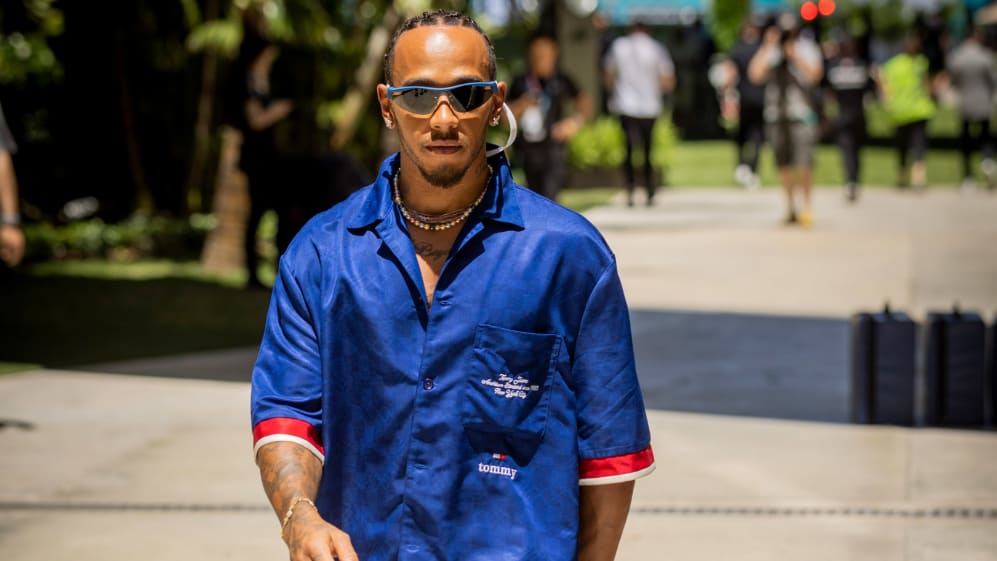 Lewis Hamilton once described Angela Cullen as "one of the greatest things that's happened to me" but this season the seven-time champion split from his long-term physiotherapist. Now he's revealed his new fitness team.
Cullen worked with Hamilton from 2016 onwards and became a recognisable figure in the paddock as she accompanied the Mercedes driver to almost every single round as he equalled Michael Schumacher's record of seven drivers' championships. But in March, the champion and his trainer announced on social media that they would no longer be working together.
FORMULA WHY: The reasons why Formula 1 drivers need to have elite levels of fitness
"I have a slightly different set-up – roles shared between two individuals," said Hamilton in Miami. "The rest of my team is the same. Angela and I were talking just the other day, we're staying in contact quite consistently.
"As I said before we've always been in each other's lives, always looking forward to our next fun adventure whether we're skydiving, climbing Mount Everest at some stage probably, who knows? Just continuing to support each other through our journeys."
"This set-up I have right now is great: One of the guys that's been with me since, Stevo, has been with me since my first race at McLaren, he followed me here when I moved from McLaren to here as my gearbox engineer and he's moved onto several different roles and he's helping me right now," said Hamilton.
READ MORE: Bottas believes Hamilton 'still the fastest driver on the grid' as he calls former team mate 'annoyingly talented'
"It's great because we've never always had a huge amount of time… the weekends are so busy, you have a little chat in the garage, but now we have a bit of a more exciting journey together. But otherwise I'm working with someone on my training, she's here, Kylie, and then I have Santi here as well, I have… a great support structure."
The Briton has scored two fifth-place finishes, one podium, and two sixth-place finishes as he occupies fourth in the standings after the 2023 Miami Grand Prix. Next up, the field heads to Imola – where Hamilton finished 13th last year.