Mercedes fire warning to rivals as they confirm 'a chunk' of upgrades for Austria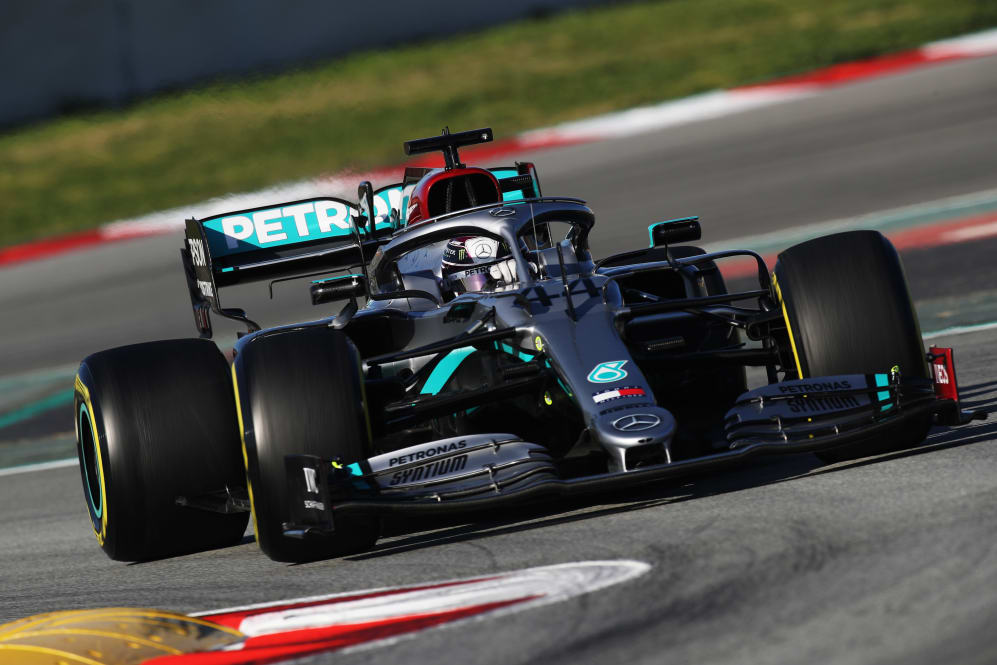 They've won the last six drivers' and constructors' championship crowns, and looked the quickest team in pre-season testing – and now Mercedes have fired another warning shot to those looking to de-throne them this year as they confirmed a slew of car upgrades for race one in Austria.
The Silver Arrows clocked both the fastest time and the most laps of any team during testing in Barcelona back in February, whilst also unveiling their innovative new DAS device - and we had them pegged as 2020 favourites as a result.
READ MORE: Mercedes look unbeatable – but they DO have a weakness
And though the Covid-19 pandemic has caused delays and an early introduction of the annual F1 factory shutdown, Mercedes Technical chief James Allison revealed in a video posted by Mercedes on Friday that the team have still made significant progress in refining the W11 since we last saw it turn a wheel.
"We haven't yet done a single race, but actually quite a lot of time has passed since we launched this car. And if you imagine where the launch car was and the car that would've gone to Australia, that was frozen around about Christmas so there was the whole of January, the whole of February, March – all making the car quicker in the wind tunnel and also in the design departments.
We're utterly paranoid now, to use the few weeks we have ahead of us to make sure that the interruption doesn't throw us off our normal balance and poise
"So we got quite a lot of ideas as to how to make it quicker, and quite a lot of ideas were already in train, in process through the design office before we were forced to shut down nine weeks ago.
"So our challenge now is to make sure that that quarter of a year of development can get off the drawing boards and onto the car as swiftly as possible. We hope to have a chunk of that for the first race in Austria, and the season that follows will of course take as much of the development as fast as we can get it onto the car in turn."
Reigning champion Lewis Hamilton and team mate Valtteri Bottas got back up to speed last week by testing a 2018-spec Silver Arrow at Silverstone. That was all part of the meticulous preparations the world champions are going through to stay top of the pile.
READ MORE: 'I'm ready!' – Hamilton says he's raring to go after Silverstone test run ahead of new season
"Although it might feel distant to all the fans of the sport who are hungry for that on-track action, the first race in Austria feels desperately close for us," explained Allison.
READ MORE: Why Austria and Hungary are the perfect tracks to show where the top teams stand in 2020
"So we're utterly paranoid now, to use the few weeks we have ahead of us to make sure that the interruption doesn't throw us off our normal balance and poise, and that we do get everything back up to the sort of ramming speed that we had at the end of winter testing and prior to the first race of the normal season.
"So all of our efforts are around ramping that back up, turning all the systems back on and making sure we've blown away all the cobwebs and that we're fighting fit and good to go by the time we hit Austria."
It doesn't look like Mercedes' tag of pre-season favourites is going to slip any time soon, though it's worth noting that the Silver Arrows have been defeated by Red Bull's Max Verstappen in the last two races in Austria.