Feature
Mercedes in 2019: Best Case, Worst Case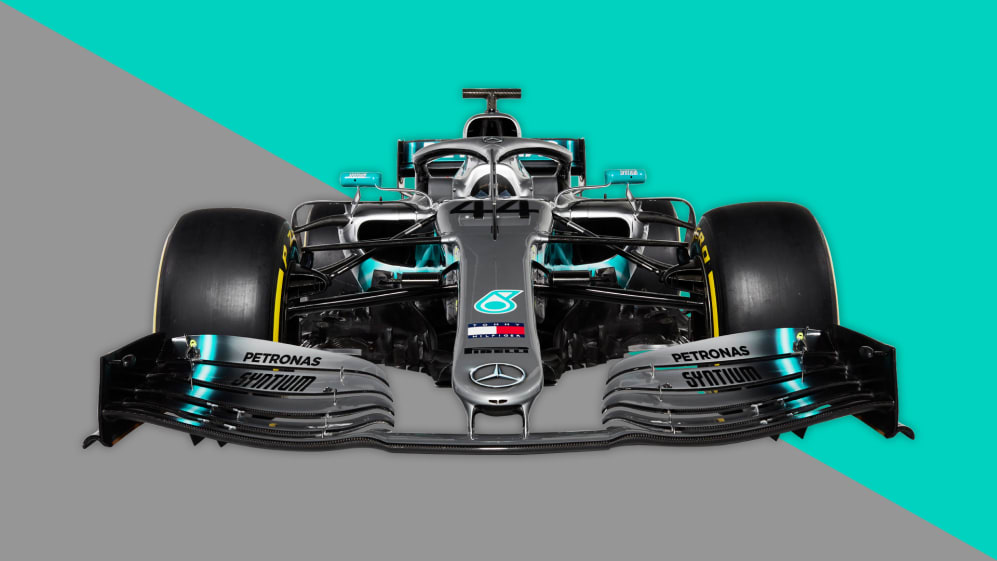 One became two, which rapidly became three, four and five – but can Mercedes really take a sixth consecutive championship double in 2019? We map out the best and worst case scenarios for the Silver Arrows…
Last year's ranking: Champions Driver line-up (2018 ranking): Lewis Hamilton (Champion), Valtteri Bottas (5th ) 2019 F1 Car: F1 W10 EQ Power+
Best-case scenario
The best case for Mercedes is, quite simply, 'business as usual'. Winter testing strongly suggested Ferrari may be a little bit quicker than Mercedes – but that isn't quite the same thing as saying they were a little bit better. Frankly, the difference in headline times between the two teams – just 0.003 seconds – is statistically irrelevant. Mercedes being the only team through the 1,000 lap barrier (with 1,190), and completing three race distances more than Ferrari, however, is not. They will, nevertheless, be delighted to have consensus insisting the 2019 championships are Ferrari's to lose. That's the sort of pressure nobody really needs.
Without reading the tea leaves, what an observer could infer from winter testing is that both Ferrari and Mercedes have a platform capable of challenging for the big prizes this year. It isn't going to be a season where the fastest car in Albert Park romps away to dominate all year, but rather a season where the pace of development and good decision-making make the difference – and Mercedes have generally been superb at that in recent times. They're also operationally excellent and accustomed to winning – and sometimes that's all the edge a team needs.
Then there's the drivers. It's difficult to know how the Vettel/Leclerc partnership is going to play out at Ferrari – probably very well – but Hamilton and Bottas are a risk-free double-act. While the evident lack of animosity may make some fans pine for the era of Hamilton vs Rosberg, Mercedes became a stronger, more cohesive unit without the German, better capable of making use of strategies designed to win races, rather than ensure equality. The current pairing also don't have the habit of running into each other. That helps too.
In the past, some drivers have struggled for motivation without the presence of a little inter-garage needle. That doesn't seem to be the case with Hamilton, who probably drove better last year than he ever has. Not necessarily quicker – speed has never been a problem – but calmer, more consistent and making better decisions. Lewis Hamilton at peace with himself, driving happy with an uncluttered mind should be enough to frighten the pants off his rivals.
Worst-case scenario
All things end. Formula 1 goes in cycles and perhaps Mercedes' era of dominance has come to a close. Five double world championships in a row is a ridiculously impressive achievement, but in sport nothing lasts forever – it wouldn't be sport if it did. The signs were there in the last couple of years: Mercedes had to dig deep, and develop their car further into the season than they have in the past which, in turn, affects the following season. The erosion of their constructors' championship winning margin tells a story: 296, 275 and 297 points in their pomp, then 146 in 2017 and just 84 last year.
It's unfair to suggest Mercedes' worse-case scenario is anything other than winning everything. There may well be factions in the wider organisation that welcome the exposure provided by a gritty prize fight that goes down to the wire – even if ultimately it ends in failure. The genuine worst-case scenario would be for Mercedes' to end their hegemony, not with a bang but with a whimper, meekly surrendering their crown without that battle. Is that likely? On the face of it, not really – but F1 is adept at brutally exposing any weakness – and Ferrari probably had a bigger margin in testing than showed up on the timesheets.
It's difficult to know what effect an uncompetitive car would have on Mercedes. They didn't start 2018 terribly well – but the W09 was always in contention, and they'd argue the luck went against them in the opening rounds. This year, if they are roundly beaten in the opening sequence of flyaways and already some way adrift, it'll be interesting to see if Mercedes can dust themselves off and come back strongly in the European part of the season. It's not a situation they've ever really been in before.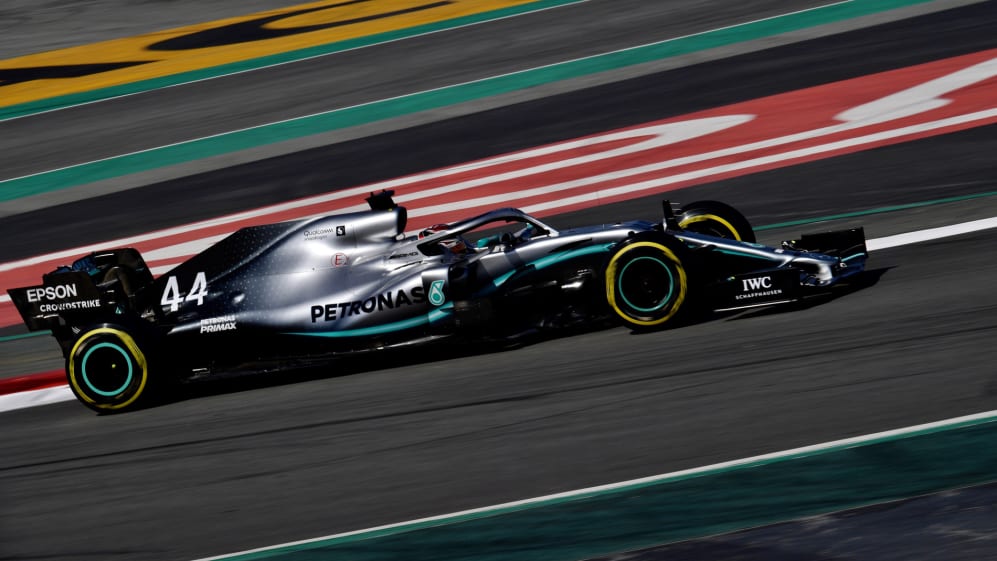 Stat Bomb
Lewis Hamilton's best lap in pre-season testing was a 1:16.224, beaten only by Sebastian Vettel's 1:16.221. Following a design, test and manufacturing programme probably lasting around 16 months, with input from over 1,000 people each in Maranello and Northamptonshire, Mercedes and Ferrari built cars separated by three-thousandths of a second – or 0.01 percent of lap time at the Circuit de Barcelona-Catalunya. If ever an argument were needed to explain how competitive F1 is, this would be it.
In and Out
No changes to the driver line-up at Mercedes, though the presence of the supremely talented Esteban Ocon moping around the garage may provoke a few nervous glances from Valtteri Bottas. On the technical side, Mercedes is undergoing a gentle change. Announced last year as a 'planned transition', Engineering Director Aldo Costa is stepping back into a consulting role, with a promotion for Chief Designer John Owen, and Performance Director Mark Ellis is taking a sabbatical, with Head of Vehicle Dynamics Loïc Serra stepping up.