Feature
Mercedes in the mix and more overtaking chances – What To Watch For in the Dutch GP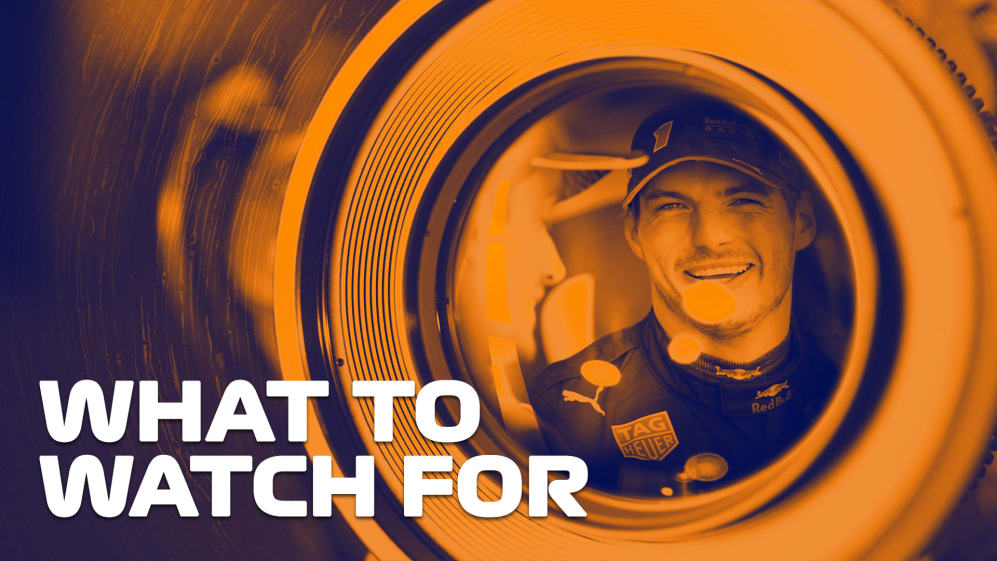 From a three-way fight for the win to McLaren looking to claw back points against Alpine, and from Mick Schumacher chasing a top ten finish to a unique DRS zone, we've picked out some key areas to keep an eye on when the lights go out at Zandvoort…
1. A crucial opening lap
A week ago we highlighted how the initial start at Spa-Francorchamps was not the most important aspect of the opening lap, but instead the long drag up to Les Combes could prove critical. Well, in Zandvoort it's a battle that is likely to be decided a little bit quicker than that.
READ MORE: Verstappen beats Leclerc to Zandvoort pole by 0.021s
That's because overtaking is tougher at the Dutch track due to the lack of long straights, and there is very little in the way of a chance to slipstream past another driver without the help of DRS.
So the key point on the opening lap will be the moment the lights go out and there's a drag race down to Turn 1, where a driver on the inside has the high ground but is under more threat than usual from the outside because of the banking at the opening corner.
But two cars can go through that first corner side-by-side, and while it can get tight through the second corner it's Turn 3 that will really sort out the positions as the extreme banking is likely to give one a better exit than the other heading into the upcoming sweeping complex to end the first sector.
2. Mercedes in the mix
And it's not just Max Verstappen versus Charles Leclerc on the front row that is of interest, because the top three teams have all been closely matched in terms of performance so far this weekend.
Verstappen took pole by just 0.021s with his final lap of qualifying and Carlos Sainz was within 0.1s – but the two Mercedes drivers didn't get a chance to complete their last attempts as Sergio Perez spun at the final corner and forced them to abort.
READ MORE: Hamilton and Russell hope to fight Ferrari and Red Bull on Sunday after 'unfortunate' end to Zandvoort qualifying
Lewis Hamilton felt he had a shot at the front row but instead will line-up in fourth place, still very much in the mix with the Ferraris and Red Bulls given the strong race pace that the Silver Arrows have shown so far this weekend.
The start referenced above will be particularly important to Mercedes' hopes but with the race looking like being a close call between a one-stop and two-stop strategy, there could be potential for Hamilton and team mate George Russell – starting sixth – to move forward.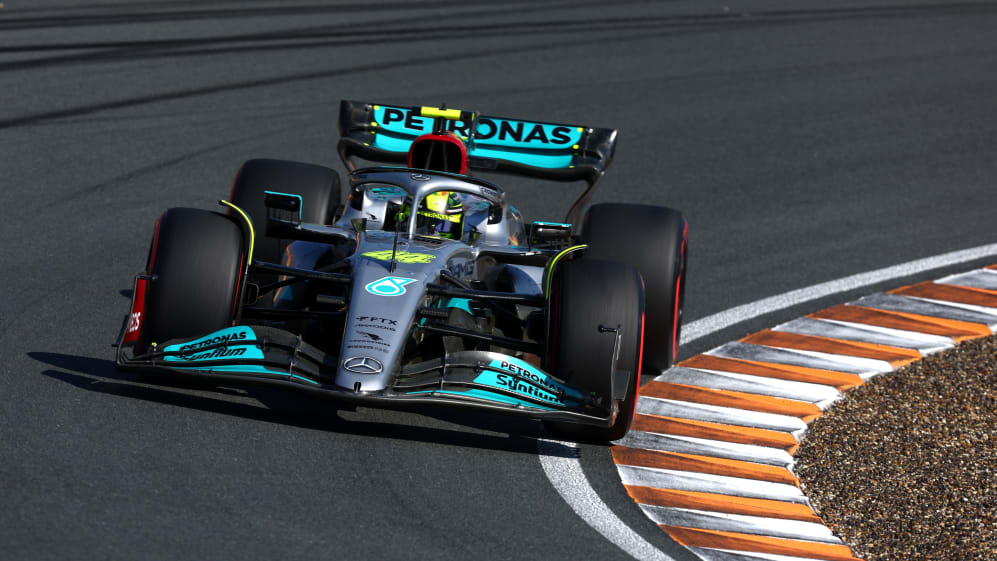 3. Norris against the Alpines
Just behind Russell on the grid is the lead McLaren of Lando Norris, as both McLaren and Mercedes are so far enjoying a much more competitive weekend compared to last time out at Spa-Francorchamps.
For Norris it is a particularly important result as both Alpine drivers failed to reach Q3 and start down in 12th and 13th respectively.
READ MORE: Norris hoping for 'lonely' Dutch GP after qualifying P7, as Ricciardo reveals cause of Q1 exit
With Daniel Ricciardo's struggles continuing at Zandvoort and the Australian dropping out in Q1, most of the expectation falls on Norris to try and eat into the 20-point deficit that McLaren have to Alpine in the battle for fourth in the constructors' championship.
The start will also be crucial to Norris' hopes, given he lines up ahead of Mick Schumacher, Yuki Tsunoda and Lance Stroll – a trio of cars that he would expect to have the measure of over a race distance but who could prove difficult to overtake if he loses any positions when the lights go out.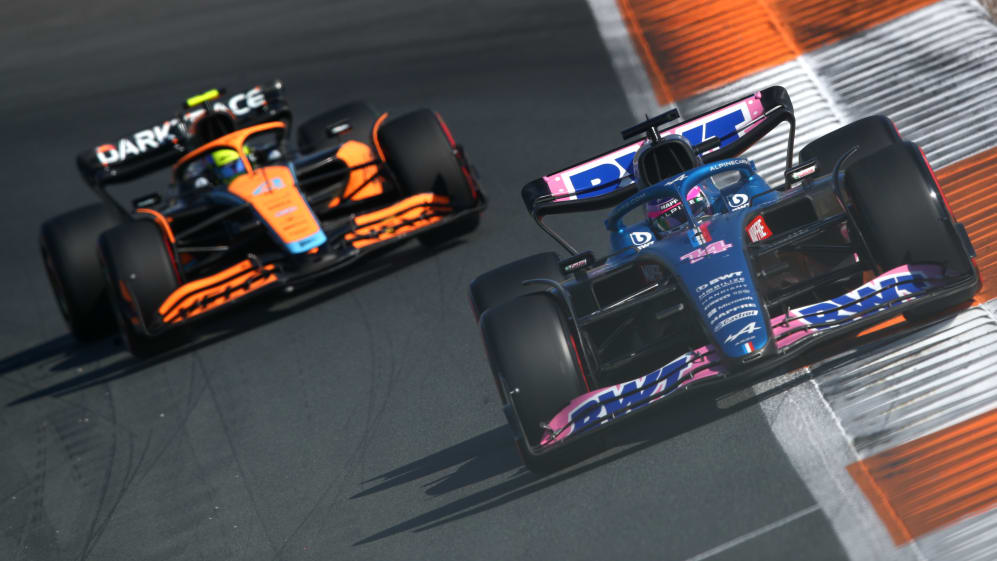 4. Mick Schumacher in the top eight
While Norris is racing for a McLaren team that have just finalised their driver line-up for 2023, alongside him on row four is someone who is facing an uncertain future.
Mick Schumacher had to face a tough rookie season with Haas last year but after a challenging opening to 2022 there were flashes of his potential as he picked up his first points in Silverstone and Austria earlier this summer. Further points have yet to follow as Haas have gone three races without scoring, and at the same time Schumacher has seen his position at the team beyond the end of the year called into question.
WATCH: Getting through to Q3 at Zandvoort was 'unexpected' admits Schumacher
So against that backdrop, it was an excellently-timed performance from the 2020 Formula 2 champion to secure a top-eight starting position, comfortably out-qualifying team mate Kevin Magnussen who is 18th on the grid.
If Schumacher can convert that starting spot into points for just the third time in his Formula 1 career then he might increase his chances of convincing Haas to continue with him for a third year as Guenther Steiner and Gene Haas weigh-up their options in the driver market over the coming weeks.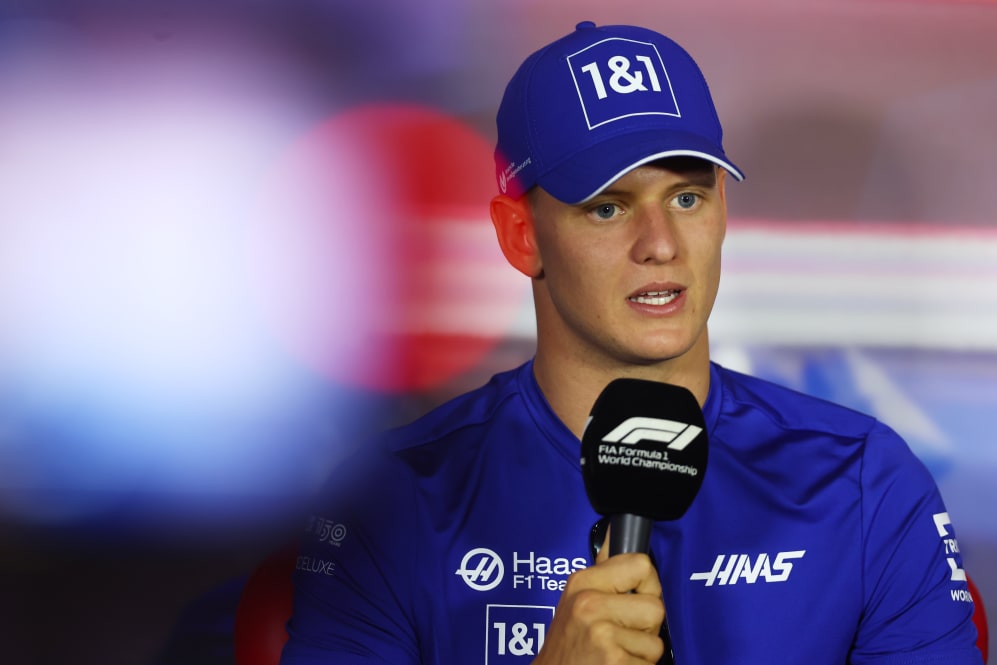 5. The main DRS zone
The Zandvoort circuit is a firm favourite with the drivers due to the undulating nature of the layout and a number of banked corners that provide a unique challenge on the F1 calendar. But if there was one area where it perhaps could have been improved after returning to the schedule last year, it was with the potential for overtaking.
A lack of long straights makes it tough to attempt a move, but hopes are high for a better spectacle on that front this year as a result of the 2022 cars making it easier to follow – and a specific change to one of the DRS zones.
In a break from the normal approach of only having DRS zones on straight sections (or ones with minimal changes of direction), Zandvoort's heavily banked final corner has provided the potential for drivers to open the DRS before that right-hander, with the banking providing the extra grip that compensates for the loss of downforce.
HIGHLIGHTS: Watch the action from qualifying in Zandvoort as Verstappen narrowly beats Leclerc
That means a much longer DRS zone than last year's race had, and the drivers believe it should help create even more exciting racing.
"I think there's a combination that these cars should be a bit better to follow compared to last year, plus a couple of hundred metres extra DRS for sure it's going to be easier than last year," Carlos Sainz said. "It's still not going to be easy because it's still a very difficult track to overtake but it's not going to be as tough as it was last year, hopefully."