Mercedes: Lauda was the heart and soul of Formula 1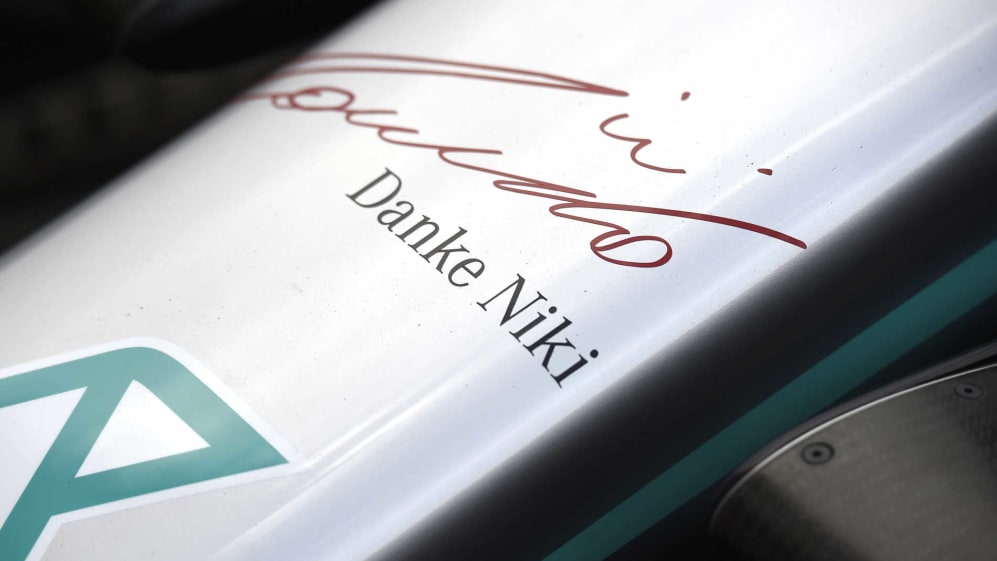 On Thursday, Mercedes Team Principal Toto Wolff spoke publicly for the first time since his friend, the team's non-executive chairman and triple F1 world champion Niki Lauda passed away. In an emotional press conference, Wolff said he feels "like we have lost what was the heart and soul of Formula 1".
Lauda, who had a lung transplant last August, won the F1 drivers' championship with Ferrari in 1975 and 1977 and again with McLaren in 1984. He is perhaps most famous for staging one of the greatest comebacks in sport, returning to racing just six weeks after being badly injured in a fiery crash in Germany in 1976.
"As you can imagine, this is very difficult," said Wolff, who was speaking to reporters in the team's motorhome in Monaco. "Very difficult for the team, for all of us and most importantly very difficult as a friend.
"It's not an easy situation to try to go back to racing, especially not in Monaco with so much media attention in front of all of you, trying to keep it together emotionally in speaking about a friend. It's so difficult for me to try to talk about Niki the icon of Formula 1, that he was. I think the biggest icon that we had.
"My emotions are so overwhelming as a friend, The last 48 hours were terrible, I feel like a zombie. I keep looking at the pictures and find myself with tears in the eyes every half an hour because he's not there anymore. There is just a huge black cloud and somebody that is so dearly missed in this team and dearly missed in Formula 1. I feel that we have lost what was the heart and soul of Formula 1."
READ MORE: F1's Best Drives – Lauda's barely believable Monza comeback
Five-time world champion Lewis Hamilton was excused from Wednesday's press conference, while Wolff's planned media session was postponed to the following day.
"The overarching feeling is just sadness within the team and that is valid for Lewis and others that were friends to him," said Wolff, who added that Lauda had played a key role in convincing Hamilton to join the team from McLaren for the 2013 campaign. "We both got the message [of Lauda's death] at the same time and spoke to each other right after.
"Everyone will have his own personal way of mourning and feeling the sadness, but Niki would want us to concentrate on the race weekend and deliver on Saturday and deliver on Sunday."
Mercedes are running a "Danke Niki" message and his signature on the nose of each of the W10s, while one of their stars on the engine cover will now be red in Niki's honour and memory. A number of teams and drivers have their own tributes, including Sebastian Vettel who is wearing a special helmet in tribute to the Austrian this weekend.