Mercedes 'not the best' team at pit stops currently, admits Shovlin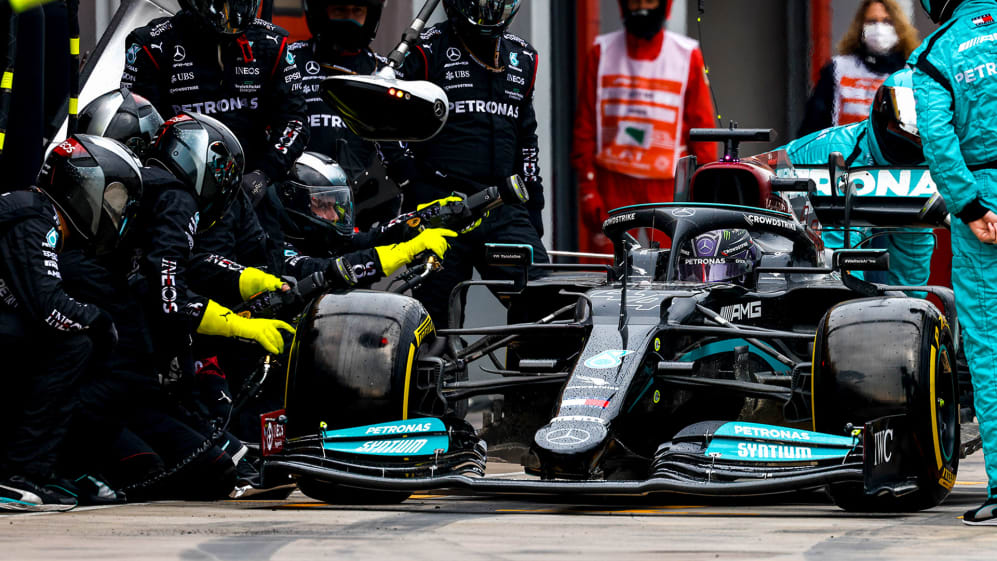 Lewis Hamilton's infamous off-track moment at the Emilia Romagna Grand Prix might have slowed his progress – but a time-consuming pit stop for the seven-time champion didn't help matters either, with Mercedes' trackside engineering director Andrew Shovlin admitting that the team's pit work is an area of concern for the Silver Arrows.
Hamilton's first stop of the Imola race on Lap 28 saw him held stationary for a full four seconds – as he was caught out both by having to wait for a car to pass and also by an issue with attaching his right-front wheel.
And coming off the back of a pit stop error at the Bahrain Grand Prix that saw Valtteri Bottas held for 10.9s due to a wheel gun problem, Shovlin said Mercedes were looking at all options to get on top of their pit woes.
READ MORE: Front wing damage cost Hamilton 0.6s per lap until Imola red flag – Mercedes
"It is fair to say that we're not the best," Shovlin admitted, in a video posted on Mercedes' own YouTube channel. "We are losing time in the pit stops and it's an area that we have been focusing on for a while now.
"In particular, in Lewis' stop, we did have an issue with one of the guns and in the next stop we actually changed to a different gun. And that seemed to resolve that issue. And also there was a short hold – we had to hold him for around four tenths of a second because [Antonio] Giovinazzi was coming down the pit lane just at the point that Lewis was ready to go.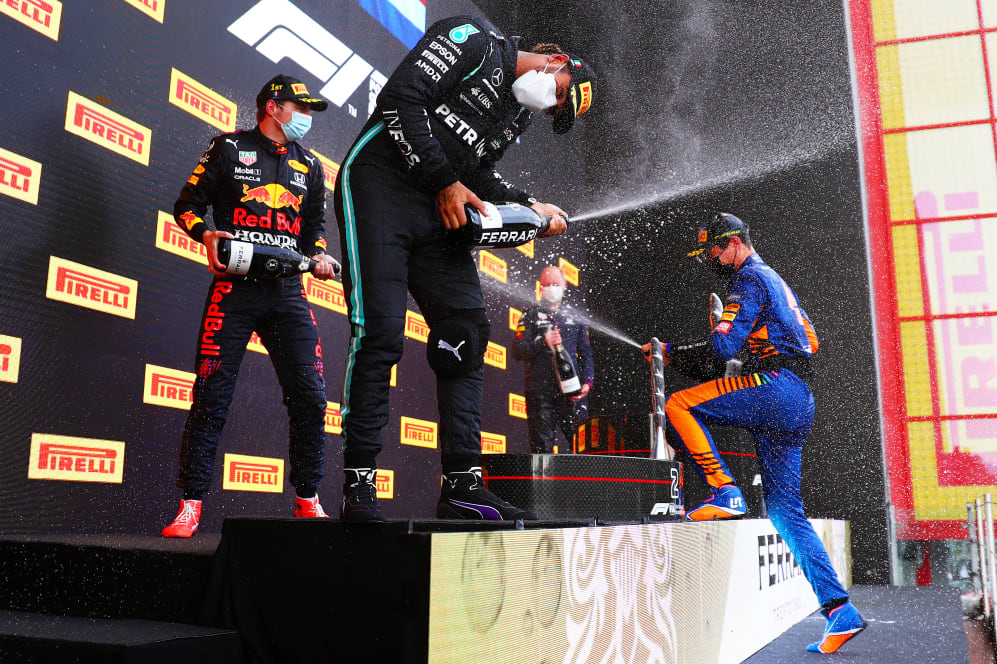 "There were some specific instances that affected us in the race at Imola," added Shovlin, "and we'll look to work on those. But longer term we're still looking at what we can do with the crew, with the equipment to try and get a bit more time on those stops."
READ MORE: Red Bull lure experienced engineer away from Mercedes to head up new powertrains division
Meanwhile, Shovlin also confirmed the reasons behind Bottas suffering a puncture on his laps to the grid, which forced Mercedes to change his tyres before the race start.
"We monitor the pressure in the tyres and on the second lap [to the grid] we could see that it was starting to lose pressure," said Shovlin. "We knew that it wasn't going to get terribly low just on the short distance he had to travel around to the grid so we warned him about the puncture.
READ MORE: Mercedes 'very stretched' on cost cap after Bottas's crash with Russell in Imola, says Wolff
"That was useful for him, because if he pushes too hard in a corner, he could get caught out by the lack of grip – and when we got onto the grid, we could actually see the cause, which was some debis that had punctured a hole through the tread in the tyre.
"It's actually quite hard for it to go all the way through, but it did and it was losing air and obviously that tyre wasn't available during the race," concluded Shovlin.