'Very few races as memorable' as Bahrain GP win, says Mercedes' Allison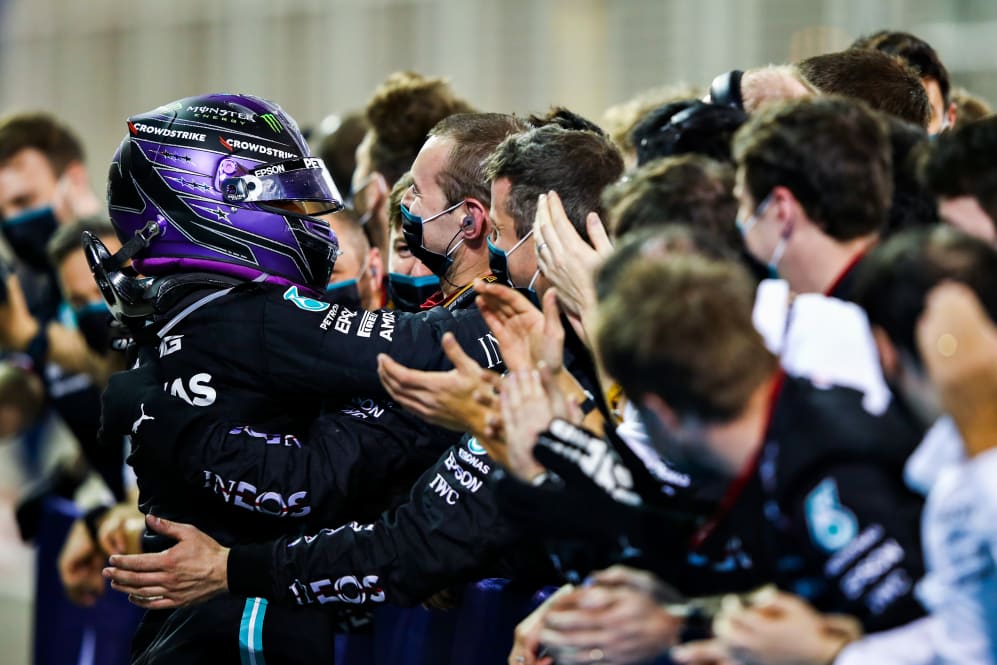 Mercedes took 13 out of 17 victories in 2020, in one of their most dominant seasons to date. But according to Chief Technical Director James Allison, the team's unexpected win over Red Bull at the 2021 Bahrain Grand Prix season opener will go down as one of the sweetest of the modern team's 107 F1 victories.
With Mercedes having been on the back foot heading into the 2021 season after a disastrous – by their lofty standards – pre-season test, matters didn't improve when Red Bull's Max Verstappen claimed pole position for the Bahrain Grand Prix by a full 0.388s from Lewis Hamilton.
READ MORE: Hamilton 'super excited for fans' at prospect of title battle with Verstappen after Bahrain thriller
But aggressive strategy and some brilliant driving by Hamilton ensured the team held on to take victory by just 0.745s from Verstappen – with Allison describing the incredible reaction on the Mercedes pit wall.
"It was one of the most thrilling, nail-biting, chest-bursting experiences that I've ever had at a racetrack," said Allison. "All of us were holding our breath, crossing our fingers, crossing our toes and just hoping with everything we had that Lewis would be able to hang on till the end.
"That he did so in such style, that he did so with such inch-perfect positioning of his car at Turn 4 when Max had that one go at him, that he did so with that degree of class, just added to the thrill of it all. And when he finally crossed the line, there was an outbreak of mass hysteria in our garage, with the utter, utter delight of it.
"Last year, we managed to win lots of races with a very strong set of performances," Allison added, "but there will be very few races as memorable as the one we enjoyed… in Bahrain."
READ MORE: How Mercedes' aggressive tactics helped them beat Red Bull in Bahrain – despite having a slower car
It wasn't all perfect for Mercedes in Bahrain, though, with a nightmare 10.9s pit stop for Valtteri Bottas dropping the Finn out of contention with the leading pair of Hamilton and Verstappen, and leaving him to come home a frustrated third. And Allison – speaking on Mercedes' own YouTube channel – explained what had gone wrong at Bottas' stop.
"Valtteri came in very neatly, positioned the car neatly and well, which is always a help for the pit crew," said Allison. "But sadly one of the gunmen went onto the wheel, started to disengage the nut, loosened the nut, but then started to withdraw the wheel gun just a little bit too soon, before the nut had spun off its thread."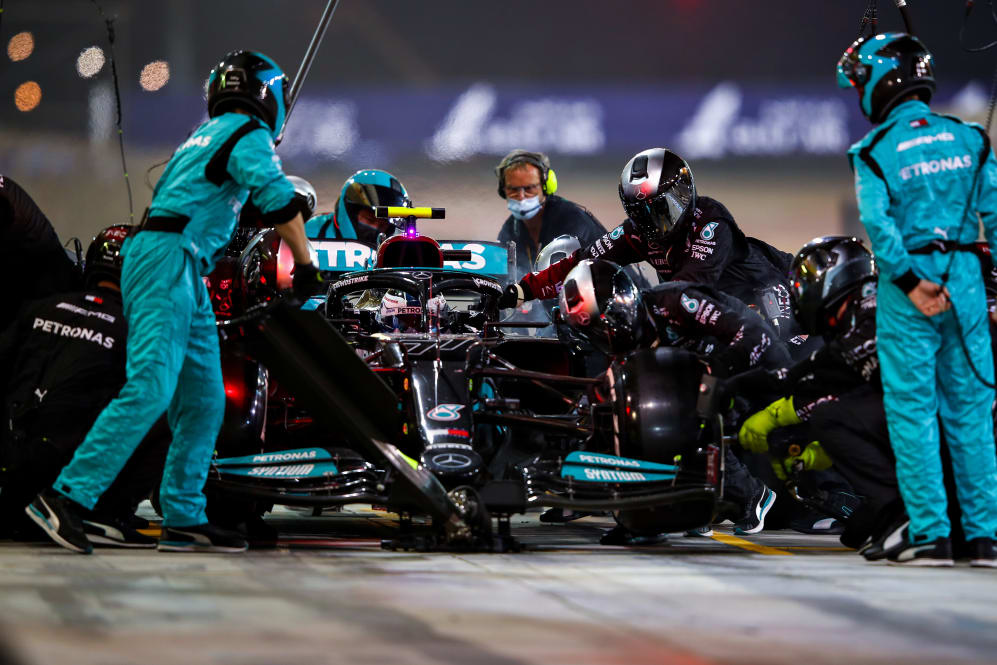 With an extra delay then coming from the wheel gun automatically reversing its rotation direction thinking that the nut had been removed successfully, according to Allison, "the subsequent follow-on mess of that is what causes something which is normally a beautiful, two-second pit stop… to then collapse into something that haemorrhages lap time and seconds in the pit lane.
"But all of it was caused by that initial misplacing of the wheel gun machining the nut as the wheel gun came off."