Mercedes 'very stretched' on cost cap after Bottas's crash with Russell in Imola, says Wolff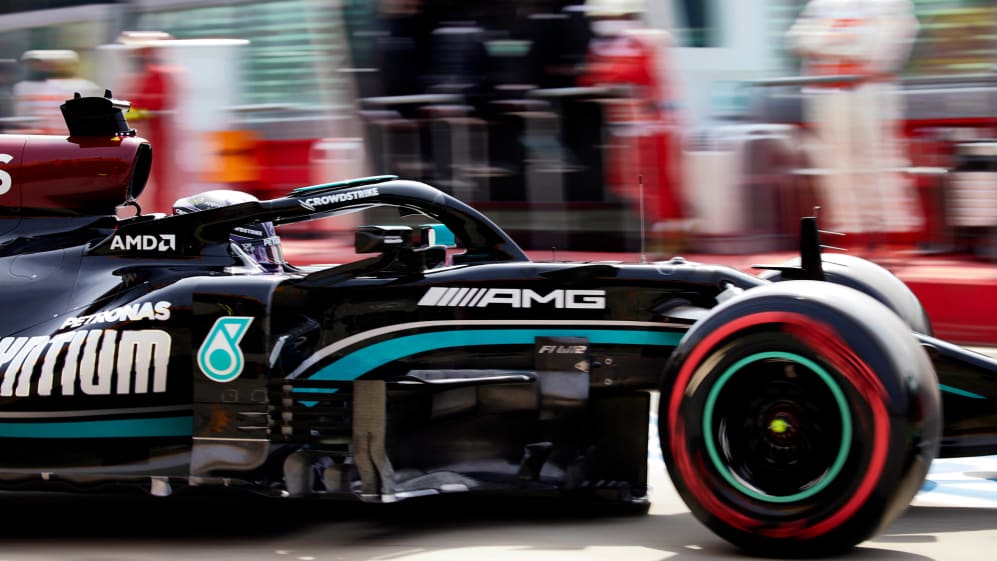 The collision between Valtteri Bottas and George Russell at Imola had more implications than just the loss of points, according to Mercedes Team Principal Toto Wolff, as there could be potential consequences over their 2022 Formula 1 car development too.
When Russell attempted a pass on Bottas on Lap 32 of the Emilia Romagna Grand Prix, the stakes were clear: there was a place with two points up for grabs for the Williams driver. But according to Mercedes boss Wolff, the sheer damage caused by the crash could also 'stretch' Mercedes finances and mean they cannot develop as expected in 2021.
TECH TUESDAY: How Mercedes are trying to claw back lost downforce as the battle with Red Bull hots up
Asked whether the crash could hinder Mercedes with development for next year's car, Wolff replied: "Yeah, absolutely. We are very stretched on cost cap and what we always feared is the total write off of a car. Now this one is not going to be a total write off – but almost – and that is not something we really wanted."
Wolff was far from happy about the accident, with costs for damage edging them closer to the $145m cost cap than they wanted – and have less money to spend on upgrades for 2021.
"The whole situation is absolutely not amusing for us, to be honest. It's quite a big shunt," continued Wolff. "Our car is a write-off in a cost-cap environment, and that is certainly not what we needed. And it's probably going to limit upgrades that we're able to do.
"Simply the fact that we ended there by losing it in the wet, because there was no contact, losing it on the wet, and making both cars crash out is not what I expect to see."
READ MORE: Jolyon Palmer – Why Hamilton's rare mistake at Imola was really caused by the title threat from Verstappen
Russell and Bottas were furious with each other over the accident, and strong words followed from Wolff as he said "George should have never launched into this manoeuvre".
But the Mercedes' backed Williams driver later posted a public apology over his part in the crash and his reaction to it. Next up is the Portuguese Grand Prix where Russell has another chance to score his first points for Williams – while Bottas will be aiming to add to his tally of 16 points from the two races so far.