Mercedes to debut Formula 1 MGU-H technology in AMG road cars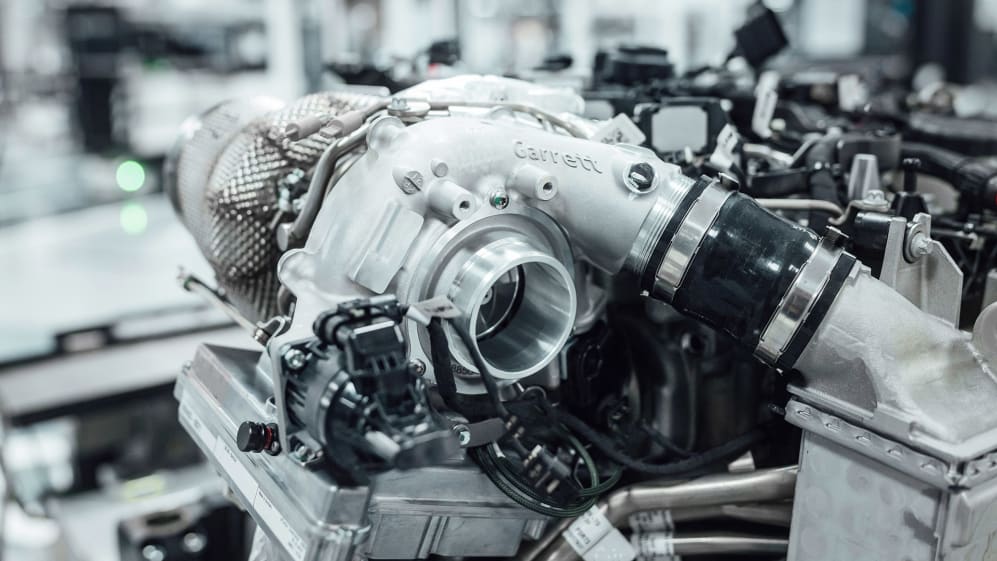 The latest Formula 1 innovation set to break out from the sport and hit the road is the MGU-H, one of F1's most complex devices. Mercedes will – for the first time – adapt the technology for use in their Mercedes-AMG supercars for a future production model.
READ MORE: Four reasons why engine guru Andy Cowell's departure from Mercedes is so significant
The MGU-H – Motor Generator Unit-Heat – is a device that can recover or store energy from, or to, the turbocharger in an F1 car. It uses the gases that spin the turbocharger's turbine to produce electricity.
It was first developed for the current generation of 1.6 litre V6 power units brought into F1 in 2014 – and that same technology will soon find its way onto the road in Mercedes-AMG models, in the form of an innovation called the "electric exhaust gas turbocharger", developed in conjunction with turbo manufacturer Garrett Motion.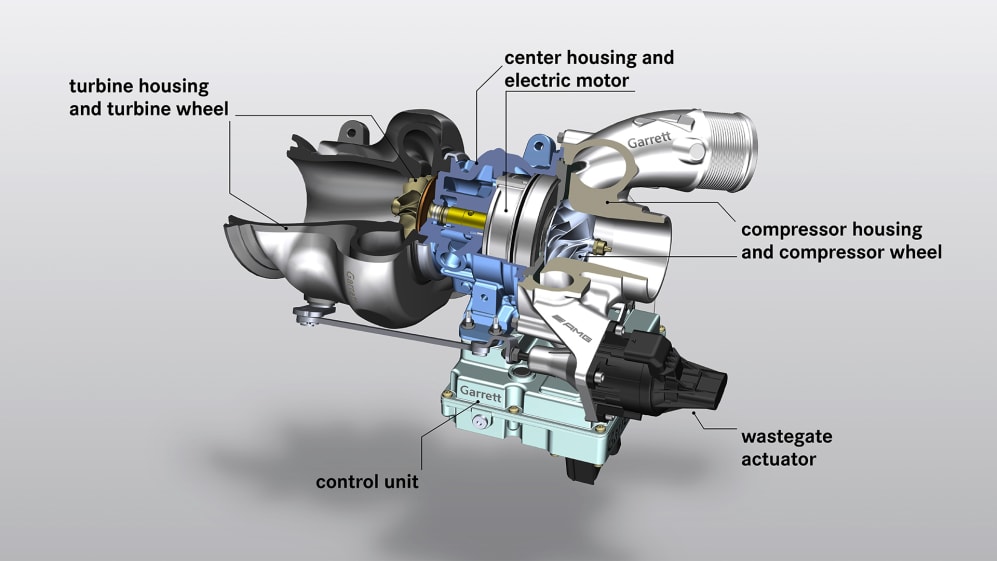 It uses a small electric motor between the exhaust-side turbine wheel, and the compressor wheel on the fresh air side of the turbo. Before exhaust gas enters the turbo, this electric motor drives the compressor wheel – therefore eliminating lag and giving immediate power from the turbo, as well as increasing torque at low-end engine speeds.
Mercedes have used the technology to great effect in F1, winning the last six world championships – in part thanks to having the best power unit on the grid – and the transfer of the device to its road cars further shows how Formula 1 can be an important test bed for rapidly developing new innovations.
READ MORE: How F1 technology has supercharged the world
"We have clearly defined our goals for an electrified future. In order to reach them, we are relying on discrete and highly innovative components as well as assemblies," said Mercedes-AMG CEO Tobias Moers.
"With this move we are strategically supplementing our modular technology and tailoring it to our performance requirements.
"In a first step this includes the electrified turbocharger - an example of the transfer of Formula 1 technology to the road, something with which we will take turbocharged combustion engines to a previously unattainable level of agility."
Mercedes are no strangers to putting F1 tech to use in their road cars, with the Project One hypercar to use a power unit derived from their 1.6-litre engine that has dominated the turbo-hybrid era of F1.
READ MORE: Mercedes tech chief Allison on why the 2020 season will set the agenda for 2022