Mercedes' Wolff doesn't want to be a 'bottleneck for talent' as he insists future still unclear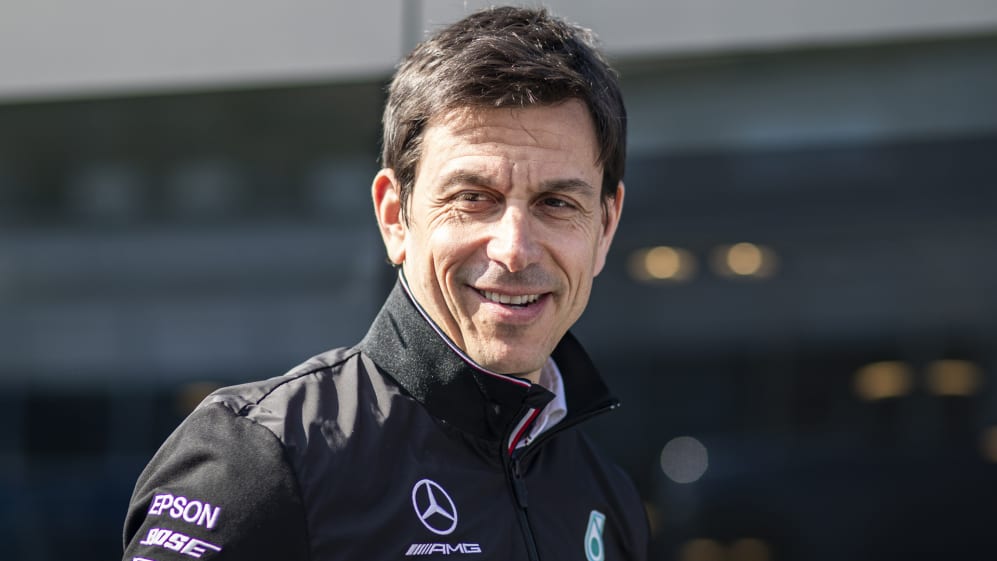 Toto Wolff's future with the Mercedes team continues to be a source of intrigue in the Formula 1 paddock. And while the Silver Arrows Team Principal insists he's genuinely yet to make a decision regarding whether to remain in his current position or move on, Wolff has revealed that he is keen not to prevent fresh talent coming through the Mercedes' ranks.
Wolff was thought in some quarters to have been in contention for the role as head of Formula 1, a move that came to nothing – despite some "initial discussions", in Wolff's words – before it was announced on September 25 that ex-Ferrari Team Principal Stefano Domenicali will take over the role of President and CEO of Formula 1 from 2021.
READ MORE: Wolff reveals he had 'initial discussions' over F1 job – but insists Domenicali is the right choice
But asked on our F1 Nation podcast following the announcement whether Domenicali's appointment had made his own future more clear, Wolff replied: "Never! I'm never clear in my mind.
"I just know that I love the people, I really enjoy working with the Daimler board and Ola Kallenius [Chairman of the Board of Management of Daimler], and I love the stopwatch – and that's pretty much keeping me in the team, whatever that could mean for the future.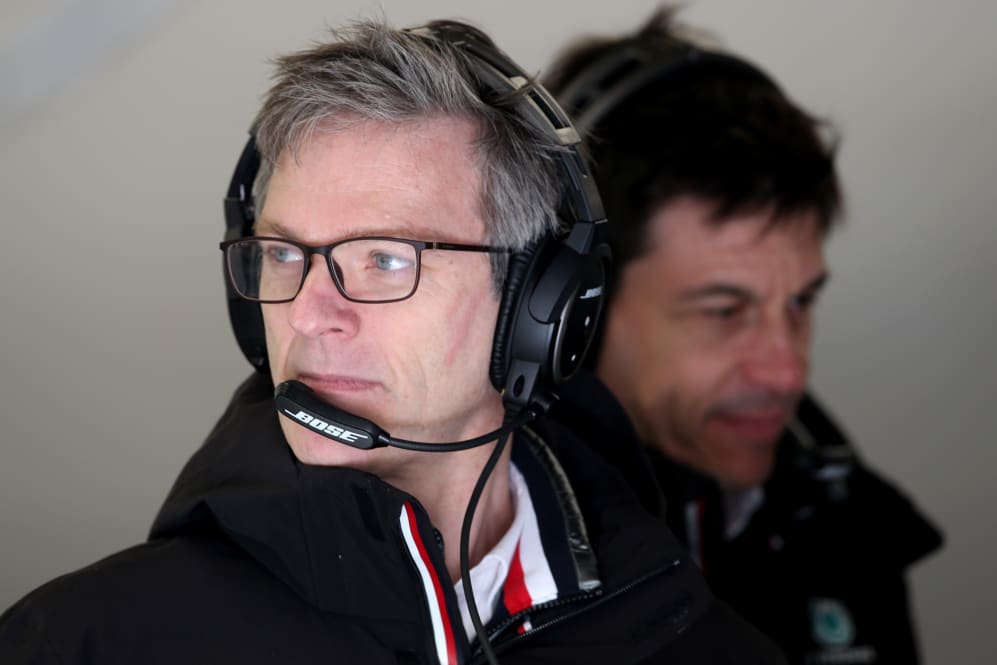 "I think I have responsibility for everybody at Mercedes and like with any senior position in the past, we are looking at the future. We don't want to lose any senior capability but equally not be a bottleneck for talent. We've done that in the past with Paddy [Lowe, who left his role as Mercedes' Executive Director (Technical) in 2016] and Mark Ellis [the team's former Performance Director, who left in 2018] and a few others. And that's why I wouldn't take myself out of the same principle or system."
READ MORE: Toto Wolff on his future, Mercedes' commitment to F1 – and those Aston Martin links
Wolff, who has shares in the Mercedes team, has hinted recently that he could potentially take a more remote position within the organisation that would afford him more time with his young family, while remaining part of the Mercedes team.
And asked what his current attitude was to his active role as Team Principal, Wolff replied: "When you are so close to the sport, it sometimes becomes your normality and you need to be able to stand back, look at it, and say, is it great or not?
"And I think we are a great sport. What we do is fantastic and is making people passionate. And we have a billion or so in audiences, in normal times, when there is not a terrible virus, we've got packed grandstands and I regularly stand out and look at it and decide for myself: do I enjoy it or not?
"Sometimes in less enjoyable meetings, with less enjoyable people, I enjoy it less. I enjoy it more, less! And when I'm with my gang, my tribe, I love it very much."
READ MORE: Mercedes boss Wolff admits he's in a 'moment of reflection' regarding his future
Mercedes look set to claim their seventh consecutive constructors' title under Wolff's stewardship in 2020, while Lewis Hamilton and Valtteri Bottas are the two frontrunners for the drivers' championship as well, in what would be the team's seventh straight double title.