Mercedes boss Wolff admits he's in a 'moment of reflection' regarding his future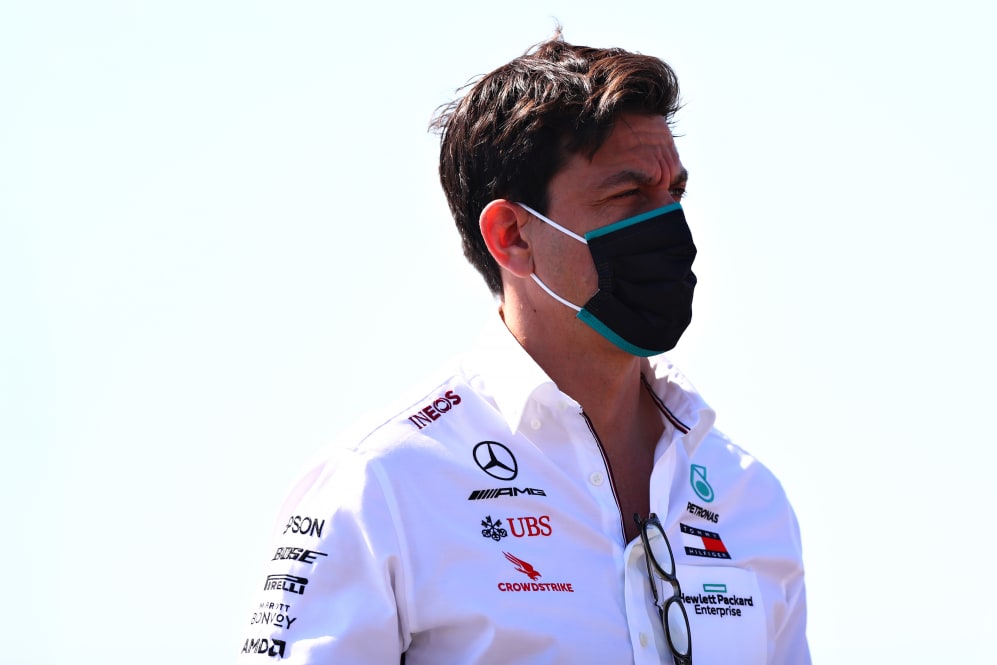 Toto Wolff – the man at the helm at Mercedes as they have dominated F1 for the last six F1 campaigns – says he is in a "moment of reflection" as he considers his future at the team and in Formula 1…
Wolff's supreme leadership skills have played a key role in transforming the Silver Arrows into such a dominant force in the turbo-hybrid era. However, he has yet to commit to staying on in the role of Team Principal beyond the end of the year, his future complicated slightly by the fact he is a shareholder as well as an employee.
READ MORE: Toto Wolff on his future, Mercedes' commitment to F1 – and those Aston Martin links
As it stands Wolff says he hasn't "taken the decision yet" with many factors coming into play before he sets his next path.
"These are discussions which are ongoing, and which are positive, and I enjoy them," he said. "I don't want to give it a spin that I'm leaving, because that is not the case. It's just I'm in a moment of reflection where F1 is heading to, what is happening around the Covid case, and also personal reasons which I said before.
"[His wife] Susie is in a good place running a Formula E team and that means she's away a lot. I've been to God knows how many Formula 1 races, I think 120 F1 races in the last eight years. And that's something we're thinking about."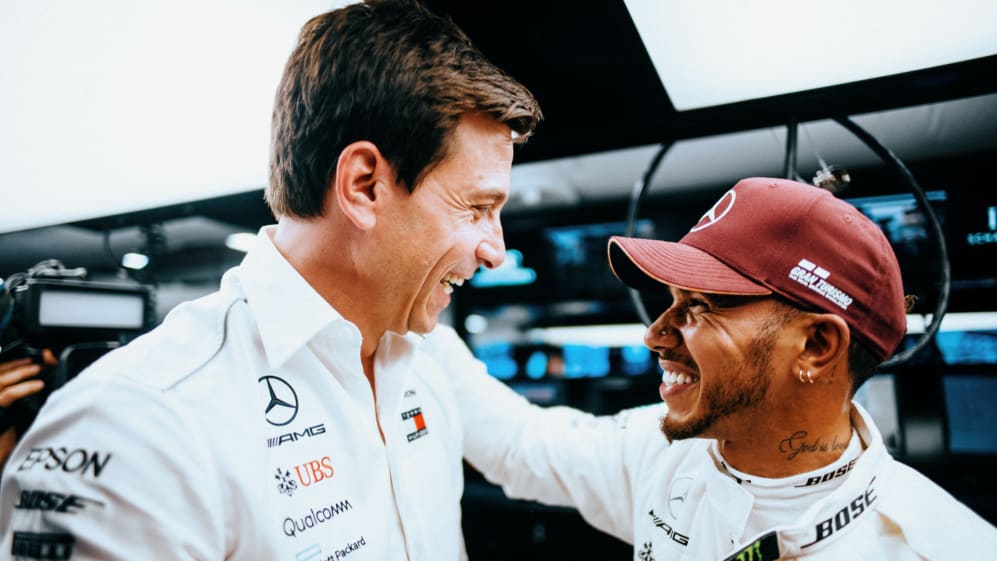 Wolff added that it wasn't a case of him either remaining Team Principal or leaving F1: "What that means for the future is a decision I need to take, together with my wife, and together with Ola [Kallenius, Chairman of Daimler]. That doesn't mean I won't be around as a Team Principal, or I won't be around in another role. It's just that I'm thinking about it.
"I really have enjoyed many years in F1, in that role [Team Principal], and the discussions we are having are very good. I'm happy that my relationship with Ola is probably as good as it can be.
READ MORE: Hamilton explains why he's not yet ready to sign new deal after Mercedes confirm Bottas for 2021
"We speak almost every day. There are many factors which make me want to stay in F1. On the other side, it takes a toll, and this plays into my consideration. But as it stands, there is no reason not to continue with Mercedes, and we will find out in which role."
Reigning world champion Lewis Hamilton has previous suggested Wolff's future would play a part in defining his own, with the Briton's contract also up for renewal at the end of the year. When that was put to Wolff, the Austrian said Hamilton "doesn't need me".
He said: "I think Lewis staying at this moment is the best he can do and is what he wants to do. He has the possibility of achieving great success going forward, winning more races and hopefully championships.
"It's flattering that he says that is dependent on what I do. But he doesn't need me. He has a great team there, that will always support him."